Podcast
Balls Deep Episode 27: Fisting, False Positive, and Curly Pubes with Emily Wilson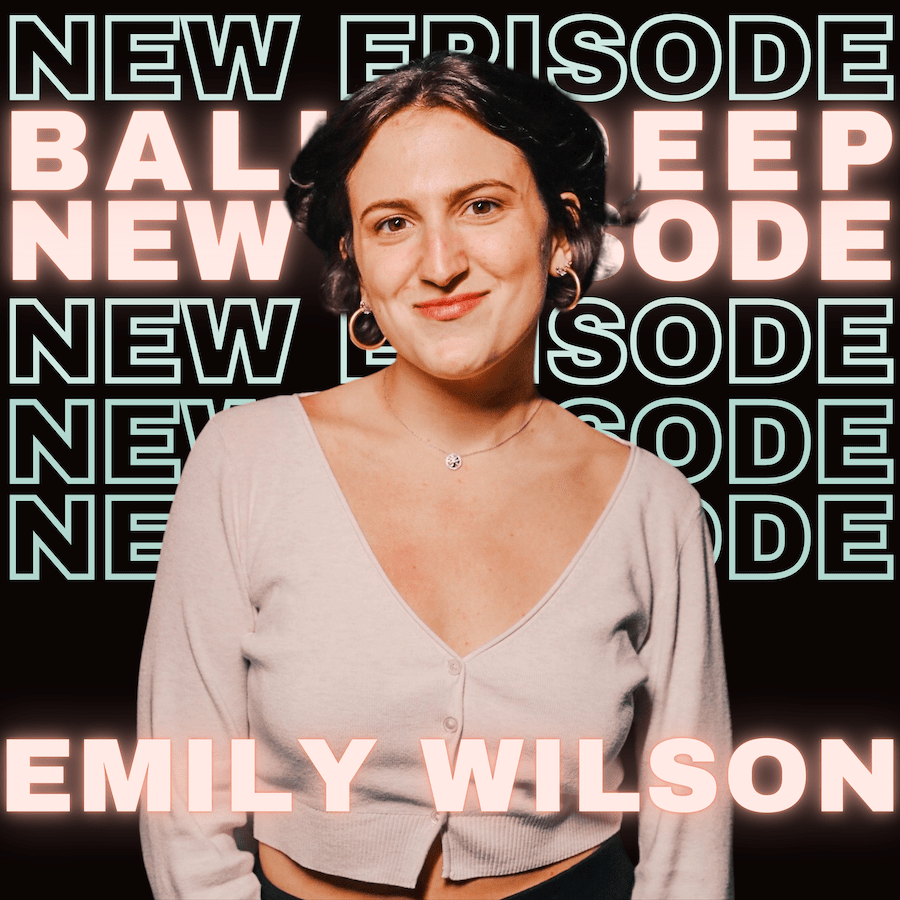 Balls Deep: July 2nd, 2021
It's July and it's hot as BALLS — might we suggest cooling off with the 27th installation of Balls Deep? This week, we live react to horny texts from one of Arielle's many suitors before giving you a list of must-watch content. From Ilana Glazer's False Positive (skip from 13:57 — 22:14 to avoid spoilers!) to Outer Banks, Rachel and Arielle also break down Britney Spears' chilling court testimony and talk about the importance of showing healthy male bromances in media. In news, the hosts discuss a study on sluts, identity, and neglect, and Rachel ends Pride month with a groundbreaking announcement for the Miss USA Pageant and trans community.

This week's interview features a dear friend of the pod who also happens to be a hilarious comedian, singer, and actor: Emily Wilson. We have an open chat on white girls on a diet, coke nails (but for frosting), and Emily's appearance on The Drew Barrymore Show. Stay tuned for Emily's first porn experience, and remember: everyone's got curly pubes.

Okay, so a Blue Baller is stressing because her boyfriend keeps going on dates with his girl "friends," and another listener needs to know if guys at the bar REALLY think she is hot.
Check out Bellesa's Summer Picks and get 15% off all sex toys to celebrate the good vibes!
Click here to check out all platforms where you can listen to Balls Deep.
Listen on Apple:
Listen on Spotify:
And follow us on Instagram @ballsdeepwith
Stay in the loop, bb
Our top stories delivered to your inbox weekly