Podcast
Balls Deep Episode 36: Shrek Porn, Dick Pics, and Period Poverty with Nadya Okamoto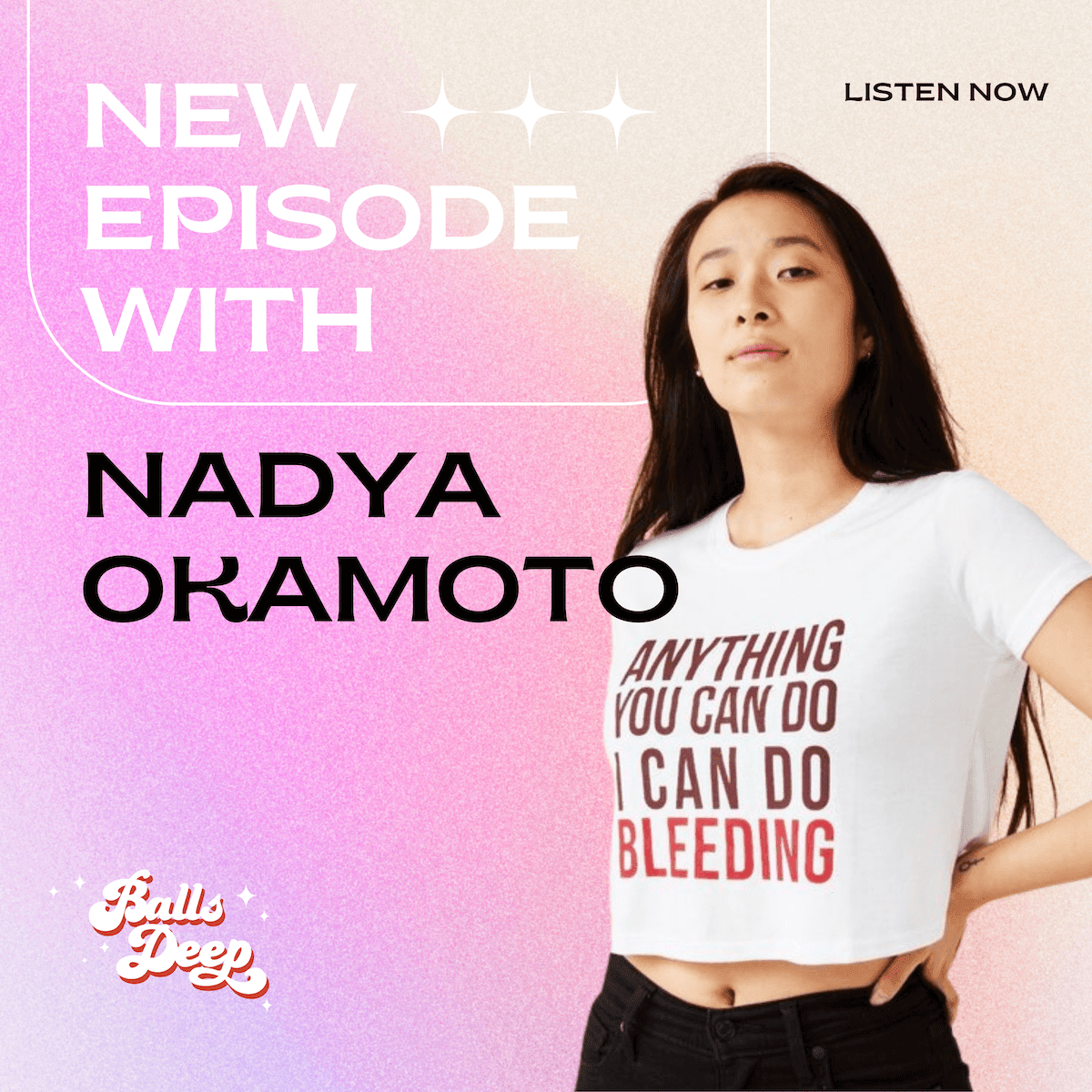 Balls Deep: September 3rd, 2021
Happy Friday Blue Ballers!! This week on the pod, Arielle is obsessed with Jersey Shore, Rachel calls out slut-shaming on Bachelor in Paradise, and the girls question Drake's weird habit of befriending teenage girls. Later on, the girls talk about a Texas anti-abortion website that's being flooded with Shrek porn and share the best tips on how to send a dick pic that actually looks good. In news, the girls get Balls Deep in a legal battle between a man who sued his parents over his porn collection and the different pleasure signals partners look for during sex.
Get ready to see red during this interview with Nadya Okamoto, who has been fighting to normalize conversations around periods since she was 16. We're talking about period poverty, the tampon tax, and how we can fight the stigma surrounding periods. The co-founder of August, a brand that reimagines periods, Nadya explains why we need to separate menstruation from motherhood, and why we should retire phrases like "aunt flow," and "time of the month."
Okay, so… a Blue Baller calls in for advice on a friend breakup and another listener asks a very vague question that the girls attempt to answer.
Read more about Period Sex: 5 things you should know about it (hint: it's good for you)
Click here to check out all platforms where you can listen to Balls Deep.
Listen on Apple:
Listen on Spotify:
And follow us on Instagram @ballsdeepwith
Stay in the loop, bb
Our top stories delivered to your inbox weekly