Podcast
Balls Deep Episode 39: Date Nights, Zombie Boys, and Pegging the Patriarchy with Luna Matatas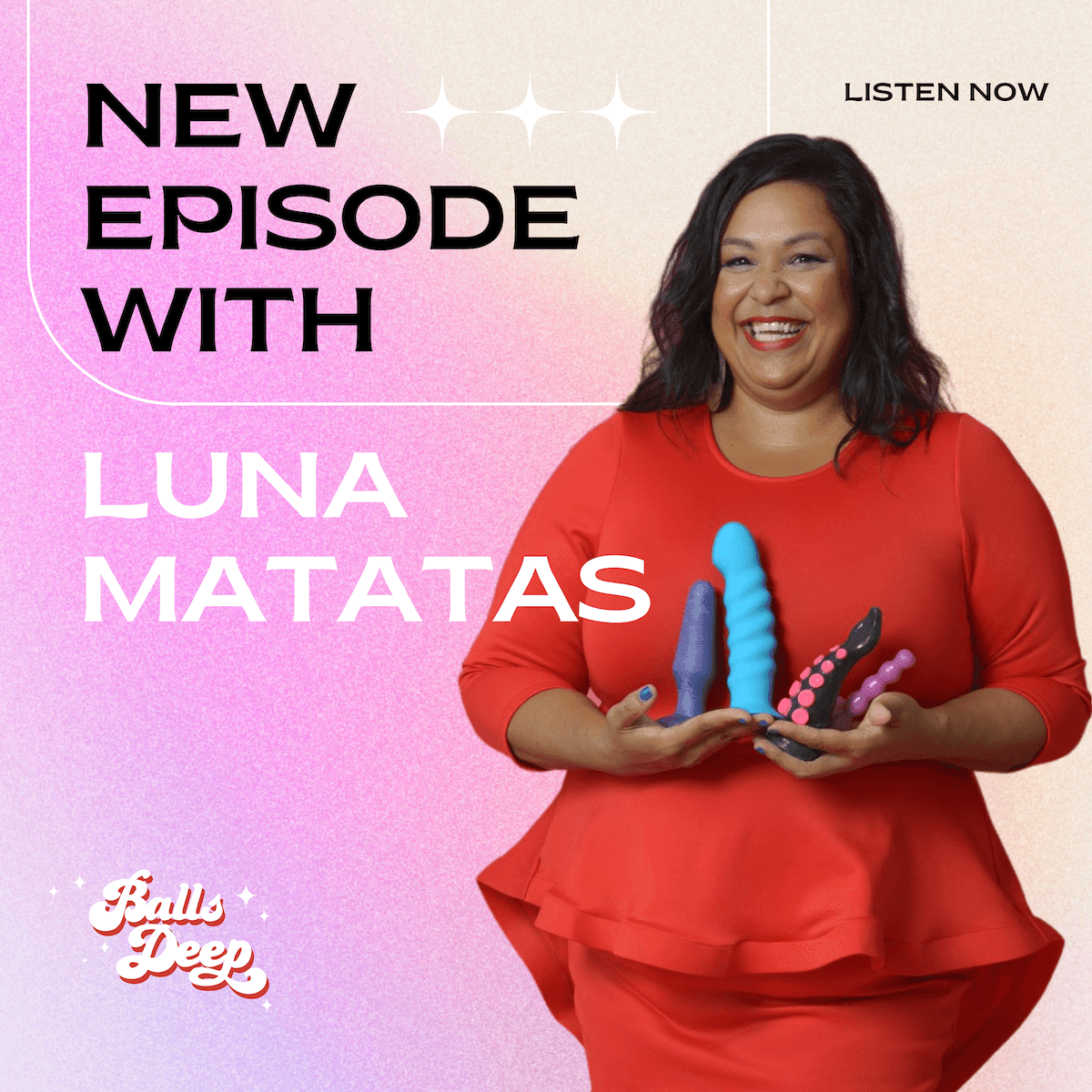 Balls Deep: September 24th, 2021
TGIF, BLUE BALLERS! This week on Balls Deep, Rachel celebrates her anniversary, Arielle gives a relationship status update, and the girls schmooze about the Met Gala, the petty queen Taylor Swift, and our divine goddess Megan Fox. For this week's Blue Baller question, the girls wanted to know how "weird" you get with your partner. In news, Arielle talks about a new study that proves exposure to plus-sized people on Instagram makes you happier and Rachel breaks down the mating strategies of heterosexual college students.
New friend of the pod, Luna Matatas, joins the girls to talk about her work as a sex and pleasure educator, why we can't have consent without pleasure, and oh, the Peg the Patriarchy scandal (you might have heard of it). Luna trademarked the phrase in 2015, and for our Blue Ballers, she breaks down what it really means, how we can dismantle the patriarchy through penetration, and why she's not suing Dior.
Okay, so… a tired Blue Baller wants to have sex with her partner but she's too darn tired (relatable).
Click here to check out all platforms where you can listen to Balls Deep.
Listen on Apple:
Listen on Spotify:
And follow us on Instagram @ballsdeepwith
Stay in the loop, bb
Our top stories delivered to your inbox weekly