Podcast
Balls Deep Episode 40: Happy Endings, Tinder Elders, and Civil War Gays with Stanzi Potenza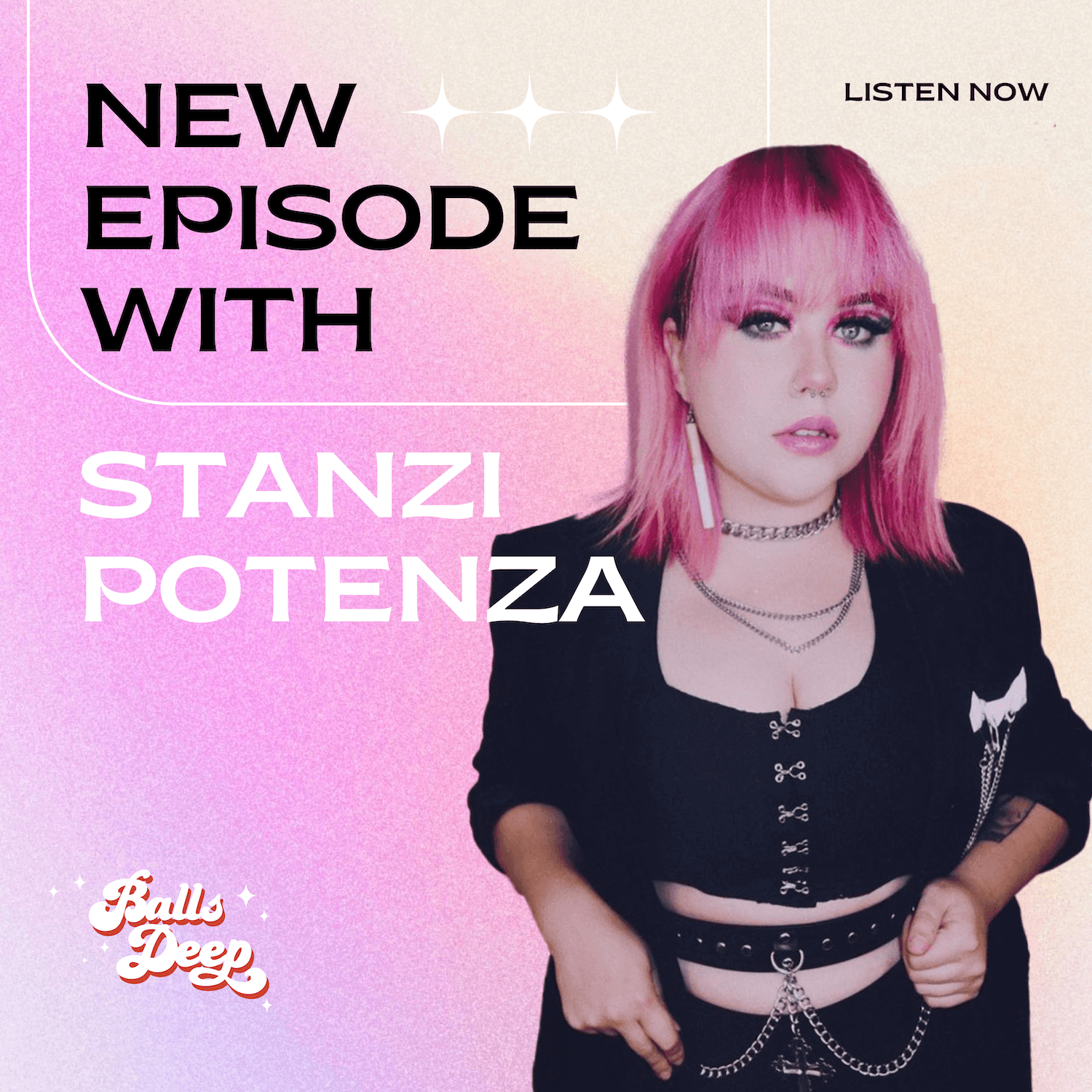 Balls Deep: October 1st, 2021
Happy Friday, Blue Ballers! This week, Arielle masturbates to Jersey Shore, Rachel goes through hell week, and the girls schmooze about hickey hacks, Kardashian queerbaiting, and Netflix's obsession with celibacy. The girls also discuss why maybe James Bond shouldn't be a woman and the questionable "sex loopholes" Mormon teens use to preserve their virginity. Hot off the press, the hosts share a study that proves your grandparents are better at using dating apps than you and talk about how having safe sex can save the animals (yes, really).
This week's esteemed guest is Stanzi Potenza, an award-winning Boston-based actor, writer, and creator. You probably know them from their viral TikToks, where they create comedy series like Satan and God, Civil War Gays, and Call Out News. Stanzi gives the girls a behind-the-scenes look at how they create content and gets Balls Deep in gender identity, bisexuality, and how they finally found their style in quarantine.
Okay, so… a Blue Baller is self-conscious about her inverted nipples and another caller seeks advice on being more open on social media.
Listen on Apple Podcasts:
Listen on Spotify:
And follow us on Instagram @ballsdeepwith
Stay in the loop, bb
Our top stories delivered to your inbox weekly