Guides
Clit suction toys 101
The clitoris has over 15,000 nerve endings, the greatest number in the human body—so suffice it to say, it's over-the-mountain sensitive. It's worth noting that while the clit's external parts get the most airtime, most of it is actually located inside the pelvis. Stimulate one part, and it tends to affect the other parts too! With enough dedication, a profound clit-gasm awaits you.
Although there are many ways to self-stimulate or explore clitoral stimulation with a partner, clitoral suction sex toys can be a great gift in this arena.
What is a clit suction toy (AKA a 'clit sucker')?
"Clit sucking toys use a combination of air and suction to surround the clitoris, engage it, and create a lovely sensation. You simply place the nozzle over the clit and BAM the toy does all the work for you," explains certified sex coach Gigi Engle. "Many vulva-owners say it stimulates the feeling of oral sex."
Unlike vibrators which are designed to stimulate the surface of the clit, suction toys use pulsing suction as they envelope the clit, creating airflow and pressure around it, and encouraging blood flow to the area. This gentle suction not only feels amazing, but it heightens your arousal, sensitivity, and yes—your orgasmic potential. Yum.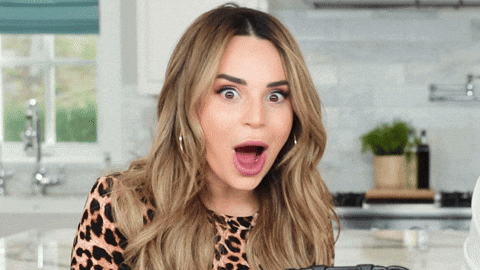 How to use a clit suction toy
Whether you're a newbie or a clit sucker veteran (sorry about that), clit suction toys can spice up your night (or day)—big time. Consider the following steps a loose guideline intended to help you get the absolute most out of your session, whether playing solo or with a partner.
1. Take the time to set the mood. Deep down, you know it and I know it: reaching orgasm in a quality way is about your emotional and mental state just as much as it is your physical body.
2. If using it with a partner, don't just jump right to it without delving into some foreplay first! Foreplay can take so many forms: conversation, a make-out session, watching porn or dirty talk —to name a few.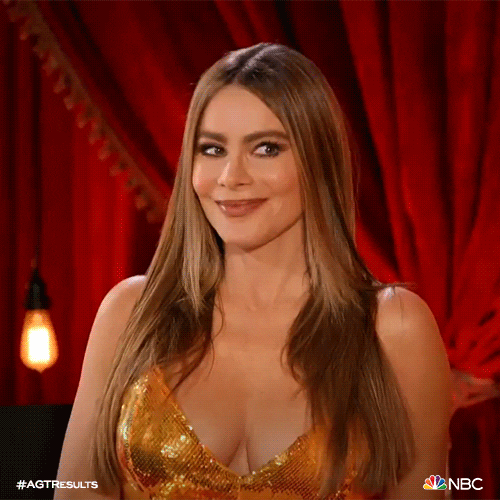 3. Explore your erogenous zones. If your toy comes with both vibration and suction features, they can also stimulate other parts of your body, like your nipples, stomach, or inner thighs. If playing with a partner, you might even use it for a little explorative massage.
4. Once you're ready to use your clit suction toy on your clit itself, start off with the lowest pressure setting and play with the angle until you find a position that works right for you.
5. Once you've found the right angle, you can play with raising the air pressure. Move the toy's settings up and down until you find that purrrfect pressure.
6. If your toy comes with both vibe and suction functions, you might opt to use it as a traditional solo-function vibrators or a clit suction vibrator. Most people, though, really get off on finding that perfect combo of the two.
7. If it feels at all uncomfortable, stop or adjust the setting. Listen to your body, and find what feels good! Use lube if needed.
8. Once you've found the perfect setting, simply ride those waves of pleasure to O-town. Depending on your own personal settings, this might take anywhere from two seconds to a lot longer.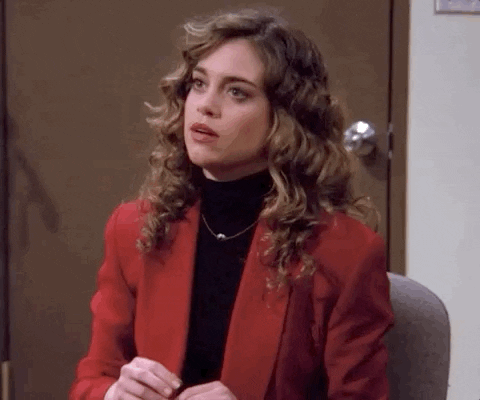 9. You might also try edging—taking yourself or a partner to the brink of orgasm, pulling back at the last second, and then repeating until finally deciding to allow climax.
10. When you're spent, take a break and do it again…or clean your clitoral suction toy with soap and water, dry it off with a soft cloth, and stow it safely away until next time!
Now that you're an expert on the ins and outs of clit suction, consider taking one out for a spin. The following are some of Bellesa's best sellers—with very good reason, my dears. They're waterproof, rechargeable, and best of all, they aim to please.
The BuzzFeed AirVibe is a combined clit suction and g-spot vibe, AKA a match made in heaven. And heaven is in your bed when the AirVibe pays a visit, 'nam sayin'? Its pleasure jets are deliciously full-bodied, yet super quiet, and its g-spot tech is gentle yet relentless—the best in the biz, baby. Best of all, this ultra-portable number is easily packed away in a cute clamshell case for ultimate discreetness.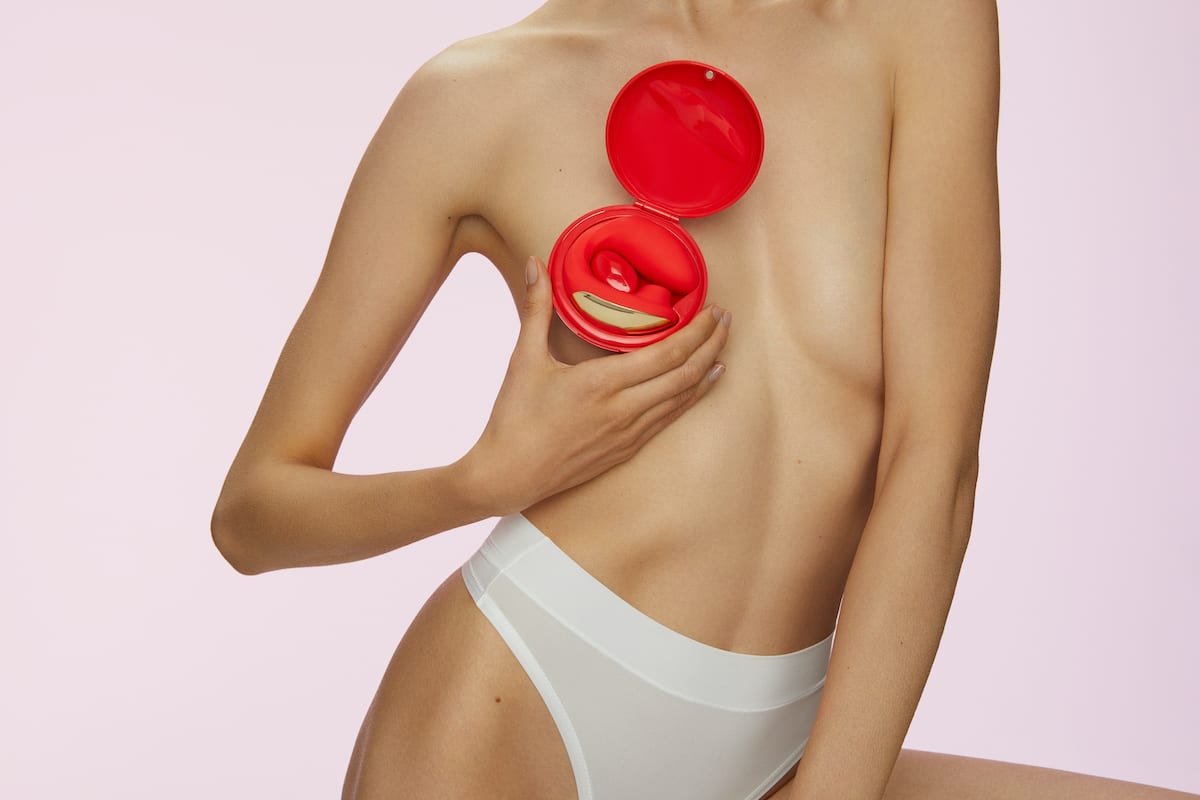 The BuzzFeed Pebble is another deliciously deluxe suction and vibration toy. If you want crazy-accessible orgasms on the double, this one's got your number. It's compact, adorable, and is designed to let you line your finger up with the length of the toy (in other words, it feels more like a natural extension of you than a device). Explore this baby's 5 vibration modes and 5 suction intensities—without any annoying patterns.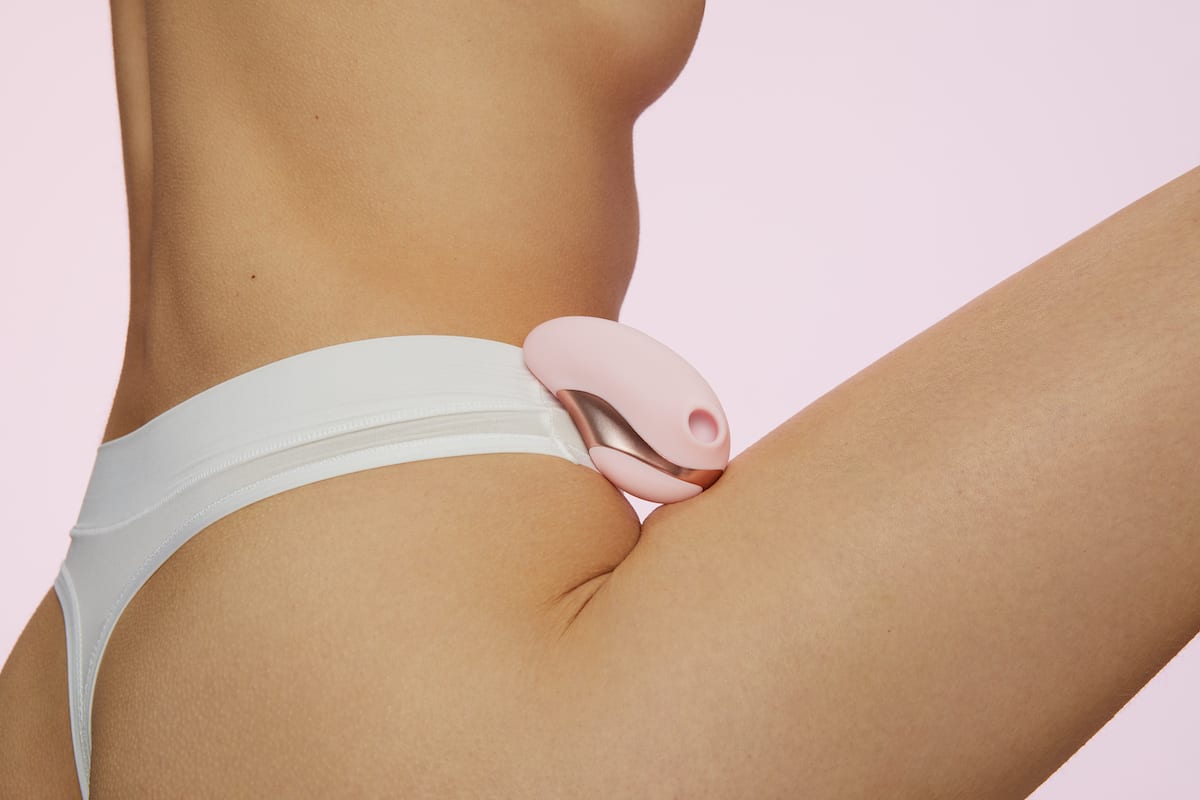 The Satisfyer Pro 2 is known for providing some of the quickest and most powerful clitoral orgasms ever. Explore its 11 pressure wave modes. We're talking best-selling, cutting edge tech that gently sucks and caresses your clit like there's no tomorrow. The silicone head ensconces your clit in a sensual vacuum, delivering waves and pulsations to your innermost rhythm. You can even go hands free: simply put this toy in its place and it'll take care of you, for real.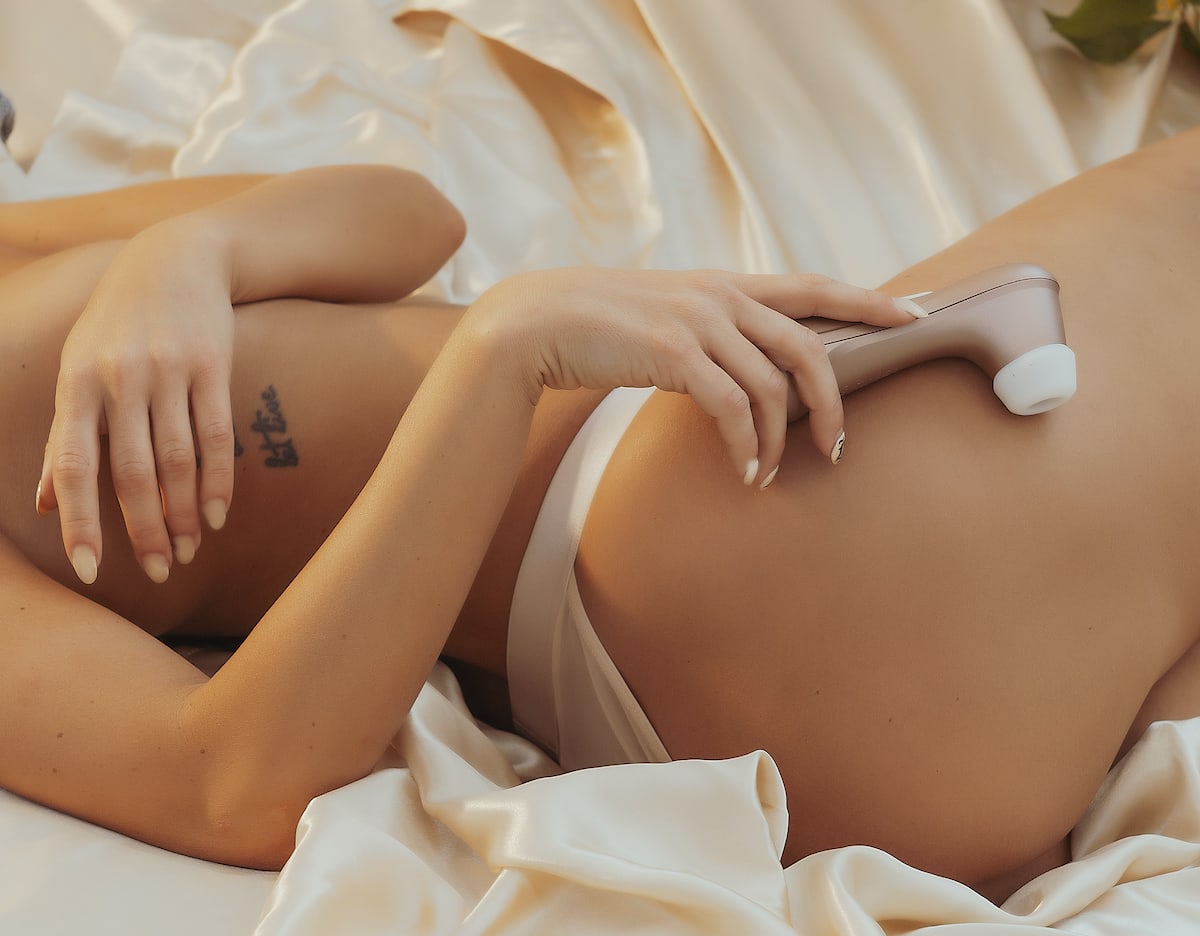 Here's to a joyous sexploration for all. <3
Stay in the loop, bb
Our top stories delivered to your inbox weekly