Your shopping bag is empty
Shipping
(calculated at checkout)
-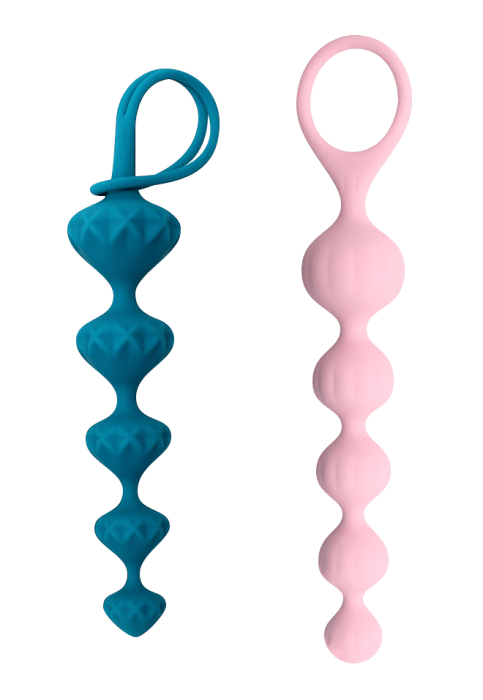 Satisfyer
Satisfyer Beads
The Satisfyer Beads are the perfect choice for anyone looking to add a high-quality set of anal beads to the mix. The beads are designed to provide a luxury anal sensation with an increased feeling of fullness with each additional notch. Whether left inside, or toyed with by a partner, this pleasure product is a staple of every sex toy tool kit. This product comes with two sets of beads. One set has rounded notches, while the other has diamond shaped notches.
Notches: 5
Insertable Length: 5"
This item is restocking in Late April - Early May.