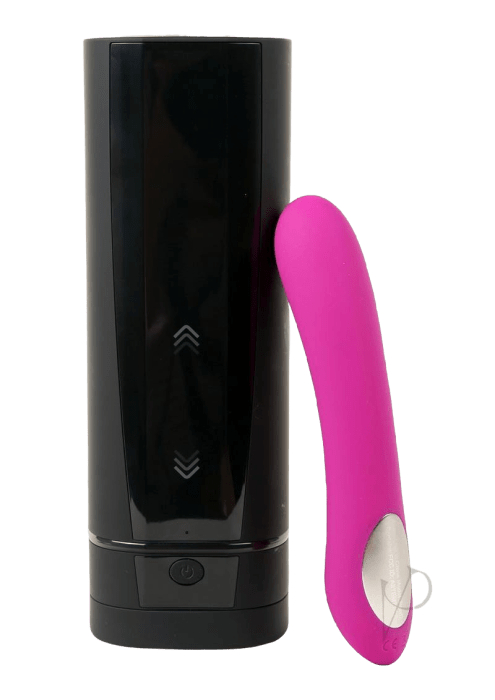 90 Day Guarantee
Shop with confidence.
Discreet Billing & Shipping
From start to... finish.
Free US Shipping Over $49
It's on us, bb.
Live Chat 24/7
We're ready to help!
Kiiroo
Kiiroo Interactive Long-Distance Couples Set
Apply SUMMER15 to save 15% at checkout.
Why should you play alone if your partner can play with you?
With the KIIROO® ONYX+ Pearl2™ Couple Set you can get all the feels from anywhere in the world.
KIIROO® Pearl2™ is a technologically advanced G-spot vibrator enabled with touch-sensitive technology.
The KIIROO® Onyx+ is a male masturbator designed with discretion and luxury in mind. The third-generation Onyx can reach up to 140 strokes per minute, allowing for maximum pleasure and stimulation. The new design also features a new rotating motor that continuously works in an up-and-down motion simulating intercourse. You can even control your partner's KIIROO® Pearl2™ from the touch-sensitive pad on KIIROO® Onyx+.
Length: 8.7"
Width: 1.77" x 1.57"
Apply SUMMER15 to save 15% at checkout.
The lowdown.
This brilliant interactive couples kit can make hundreds of miles evaporate in an instant. The perfect toy to keep your sex life going strong despite any distance between you.
Easy to clean
A breeze to clean after use for storage.
G-spot
This toy is ergonomically designed for insertion. Your g-spot will thank you.
Luxury
Expertly designed for your pleasure.
Rechargeable
Bye bye, batteries. Just plug this vibe in when it's out of juice.
Waterproof
This toy is fully submersible in water. Your tub is calling.
Wearable
Become one with this sex toy. Or just wear it, wtvr.