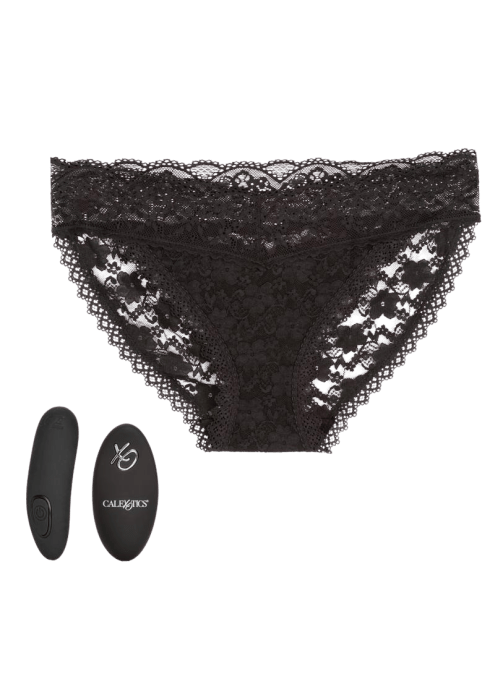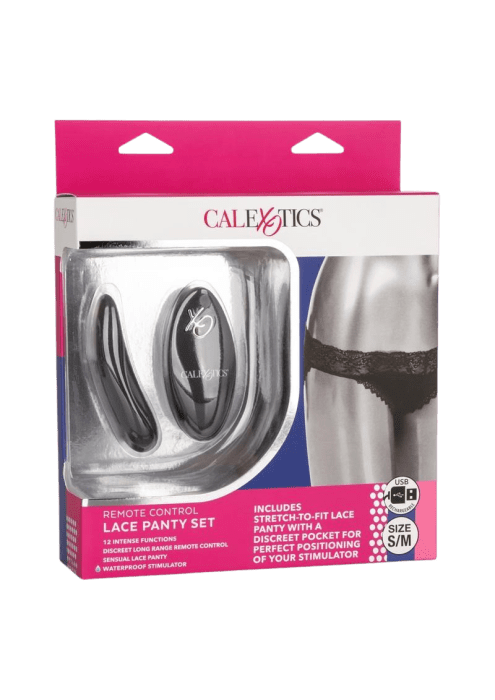 Calexotics
Remote Control Lace Panties - S/M
Whenever or wherever passion takes you, you'll be ready to indulge with your Remote Control Lace Panties. This sexy little pair of cheeky panties looks and feels like your favourite pair, but they come with a secret only you and your partner will know. Its discreet internal pocket is locked and loaded with a curved mini vibrator ready to tease you with 12 intense vibrations at the control of a discreet long range remote.
The urge can hit at any moment, that's why this sexy and stretchy lace panty is designed for extended wear and adventurous playtime. Whether you choose to stay in control or leave your pleasure in your partners hands, this playful teaser is perfect for blushing beginners to erotic experts. With a 1 hour charge, you'll get up to 45 minutes of low-speed pleasure or 40 minutes of high-intensity stimulation.
Have double the fun and control your partner at the same time with the Remote Control Thong Panties, Remote Control Boxer Briefs or another pair of these!
Vibration Speeds: 12
Remote Range: 32'
Stretch to Fit Lace
Rechargeable
Waterproof
Machine Washable