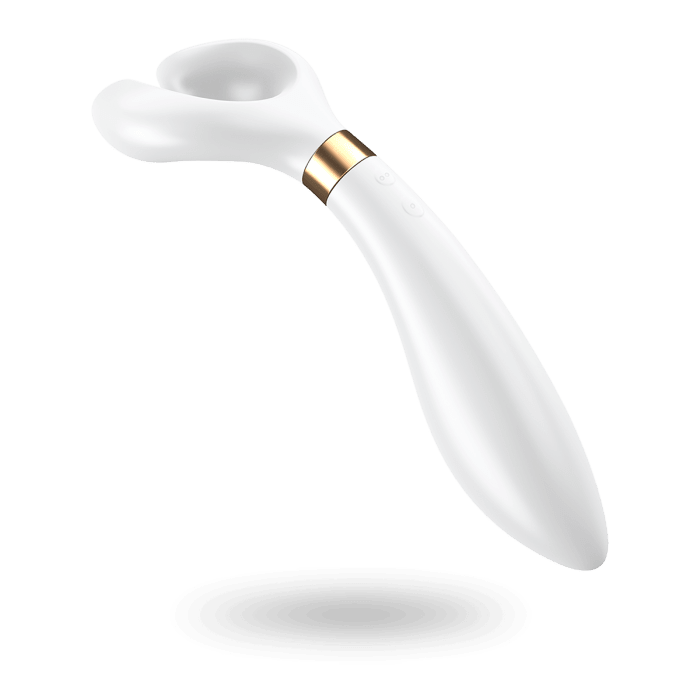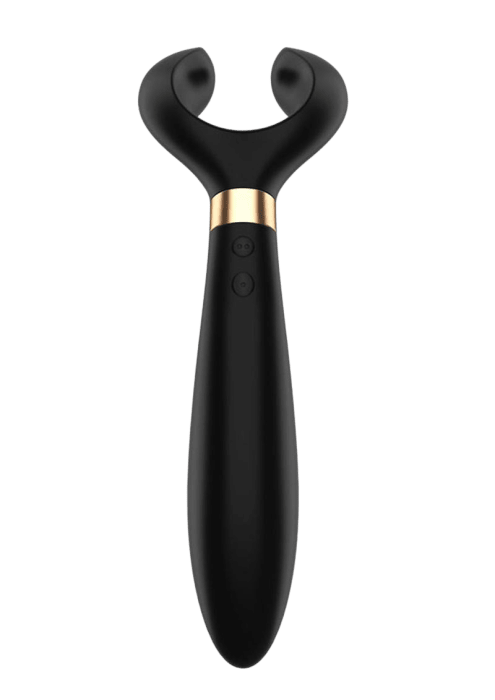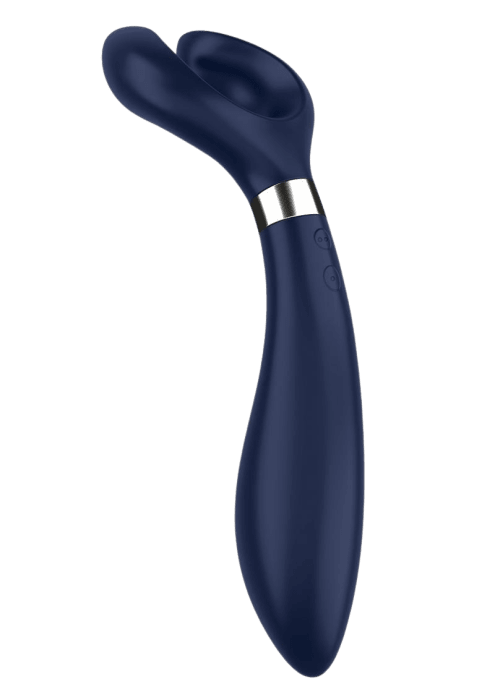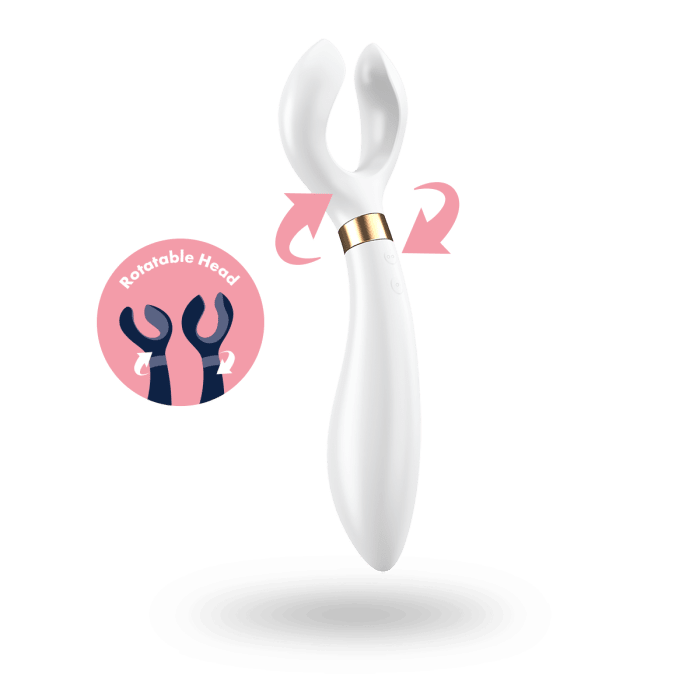 90 Day Guarantee
Shop with confidence.
Discreet Billing & Shipping
From start to... finish.
Free US Shipping Over $49
It's on us, bb.
Live Chat 24/7
We're ready to help!
Satisfyer
Satisfyer Partner Multifun 3
Apply SUMMER25 to save up to 25% at checkout.
Don't want to journey to the end of the rainbow to find happiness? Well, you don't have to, because it's just a mouse-click away! The versatile Satisfyer Multifun 3 can be used in over 33 different ways, bringing you pure joy between the sheets! In addition to its versatility, this exciting sex toy's intrinsic values are just as charming: the curved body of the Satisfyer Multifun 3 hides no less than 3 powerful motors! These are located in the lower end of the bulky, insertable shaft and in the toy's moving arms. Each of the 10 vibration settings in the two arms can be controlled separately, offering an overwhelming 100 different vibration combinations that really leave nothing to be desired! In addition, the soft surface in medical grade silicone pampers the skin with its silky feel.
The movable head of the Satisfyer Multifun 3 can be rotated through 180 degrees, meaning you can include this versatile sex toy in all your games and every position! If you're enjoying some solo "me time", this joy-bringer can be used to skilfully stimulate the clitoris, nipples or labia, or applied to the base of the penis or the glans to provide tingling vibes. If you're enjoying some "his 'n' hers" time, he can also stimulate her vaginally or anally with one of the two shafts. Of course this toy is also perfect for "his 'n' his" and "hers 'n' hers" climaxes: she can insert one of the movable arms while she penetrates her partner with the voluminous shaft. The Satisfyer Multifun 3 can also be placed on the penis shaft during anal intercourse - guaranteed to drive you both wild with pleasure!
Vibration Combinations: 100
Possible Applications: 33
Length of Toy: 8.3"
Width: 2.1-2.8"
Apply SUMMER25 to save up to 25% at checkout.
The lowdown.
Joint climaxes with more than 33 different ways to use the toy!
Couples
This is a great option for use during sex.
Dual Stimulation
Delivers vibrations to your g-spot and clit- simultaneously. Blended orgasm, anyone?
Pleasure for him and her
This toy will enhance both individual and joint pleasure. More pleasure for all!
Rechargeable
Bye bye, batteries. Just plug this vibe in when it's out of juice.
Strong Vibes
This toy packs a blissful punch, hitting the spot just right.
Waterproof
This toy is fully submersible in water. Your tub is calling.