Anal Dildos.
Is that bad moon of yours on the rise? Made with 100% body-safe materials and the right amount of flare, these booty-friendly toys will have you seeing earthquakes and lightning in no time. Don't forget to pack some lube for the ride!
Shop for All Anal Dildos.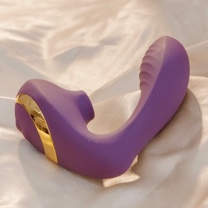 We're giving away Bellesa Vibrators!
Enter your email for a chance to win.