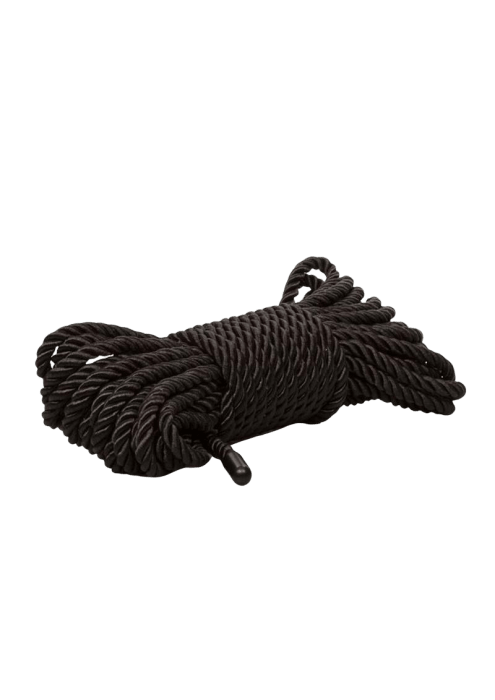 90 Day Guarantee
Shop with confidence.
Discreet Billing & Shipping
From start to... finish.
Free US Shipping Over $49
It's on us, bb.
Live Chat 24/7
We're ready to help!
Calexotics
Black BDSM Rope (32.75')
10% off sitewide with code: BADWITCHES
Make more of your intimate moments by incorporating this thoughtfully crafted BDSM rope into your romantic repertoire.
Cotton polyester rope measures 32.75 feet long.
10% off sitewide with code: BADWITCHES
The lowdown.
Your only limit is your imagination with this lightweight intimate rope.
Classic
Tried and true. This vibe is among the very best vibes out there.
Couples
This is a great option for use during sex.
Hands Free
Just put this toy in place and it'll do all the work.
Pleasure for him and her
This toy will enhance both individual and joint pleasure. More pleasure for all!
Restraint
Pick a safe word and tie each other down.