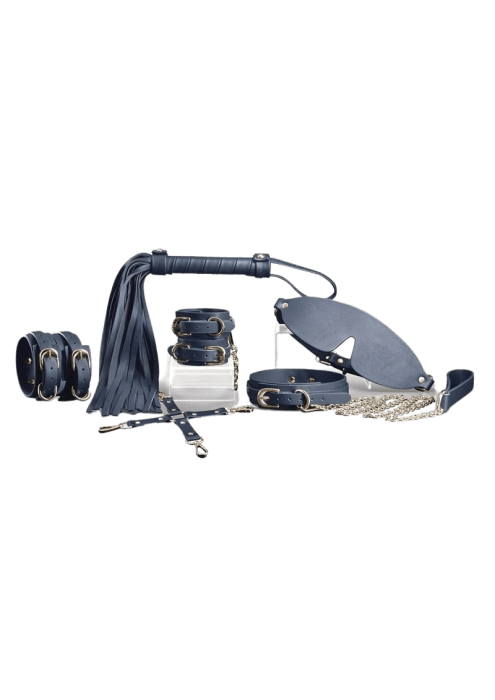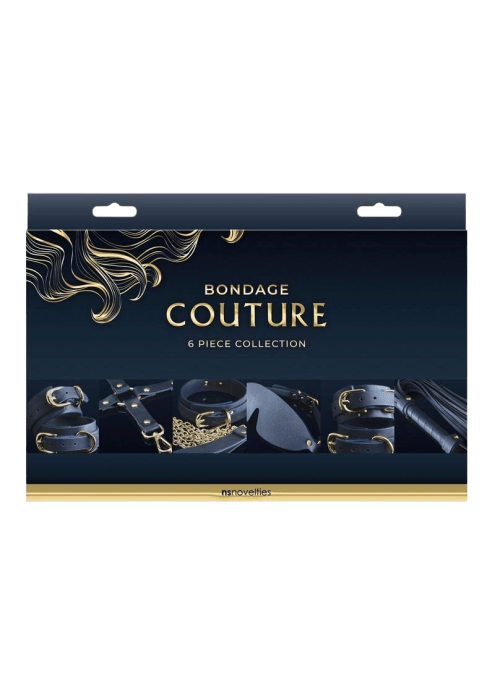 90 Day Guarantee
Shop with confidence.
Discreet Billing & Shipping
From start to... finish.
Free US Shipping Over $49
It's on us, bb.
Live Chat 24/7
We're ready to help!
NS Novelties
Bondage Couture Kit (Set of 6)
Apply SUMMER15 to save 15% at checkout.
Excite your senses and enter the world of bondage with the stunning Bondage Couture Kit. A set of 6 with everything you need to tease and please made from nothing less than superior vegan leather and nickel free hardware.

An evening of bold and imaginative play awaits when your senses are heightened thanks to the beautiful soft vegan leather Blindfold and Flogger. Experience ravenous restraint with the Ankle & Wrist cuffs, especially when you attach them to the Hogtie and most of all, look runway ready when wearing the gorgeous Collar.
Set Includes: Blindfold, Wrist Cuffs, Ankle Cuffs, Flogger, Hogtie
Apply SUMMER15 to save 15% at checkout.
The lowdown.
Dive deep into the world of bondage with everything you need from the luxurious crafters Bondage Couture.
Couples
This is a great option for use during sex.
Pleasure for him and her
This toy will enhance both individual and joint pleasure. More pleasure for all!
Hypoallergenic
This product is designed to be safe for those with allergies.
Luxury
Expertly designed for your pleasure.
Restraint
Pick a safe word and tie each other down.
Wearable
Become one with this sex toy. Or just wear it, wtvr.