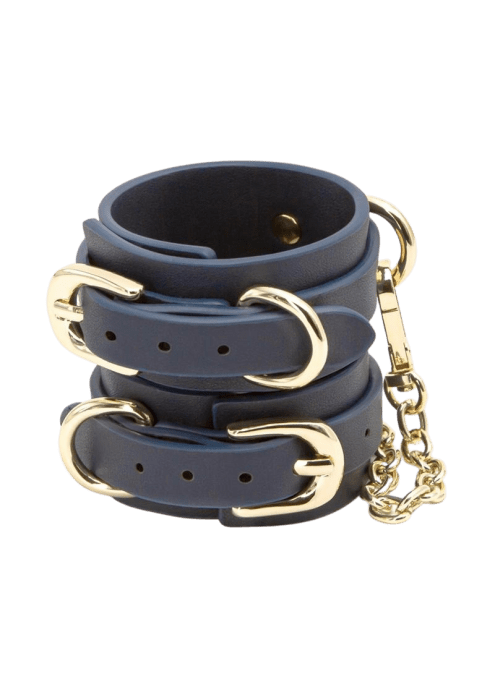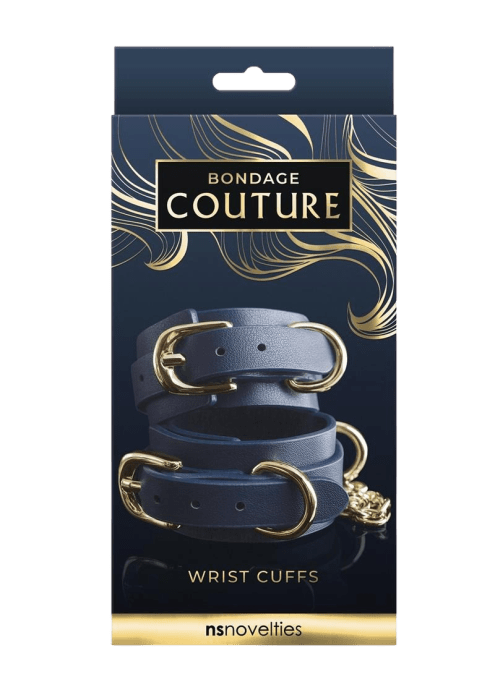 NS Novelties
Bondage Couture Wrist Cuffs
Spice up your bondage play session with Bondage Couture's elegant and stylish Wrist Cuffs. Designed for the runway but crafted for the bedroom, the user friendly design make these wrist cuffs perfect for our beginners and its compatibility with other bondage gear make them perfect for our experts out there. Connect the cuffs with the golden short length chain (or any other ties you may have), and feel the soft vegan blue leather on your wrists as you're whisked deep into your bondage fantasies.
Approximate Wrist Diameter: 3"
This item ships in 3-4 weeks.