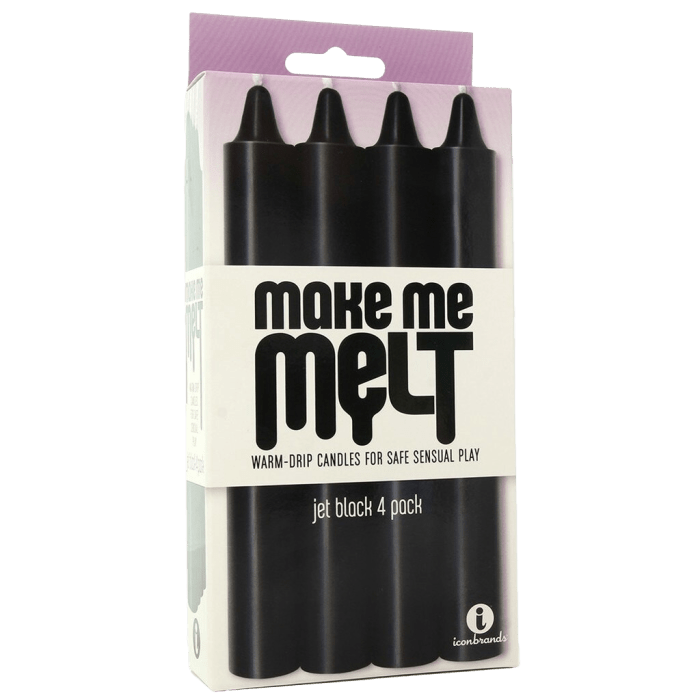 90 Day Guarantee
Shop with confidence.
Discreet Billing & Shipping
From start to... finish.
Free US Shipping Over $49
It's on us, bb.
Live Chat 24/7
We're ready to help!
Icon Brands
Make Me Melt Drip Candles
10% off sitewide with code: BADWITCHES
Perfect for titillating BDSM fun, these wax-play candles have just a tingle of heat when dripped, and then quickly warm to the touch.
Please note: Candle should be a minimum of 36 inches from skin to allow wax to cool before contact. Test-drip on back of hands first before using.
Phthalate-free.
10% off sitewide with code: BADWITCHES
The lowdown.
This bright black set, aside from creating a decadent ambiance in chosen lovemaking locations, is also a great choice for partners indulging in hot wax play.
Bang for your buck
The best type of purchase..when you get more than your money's worth.
Classic
Tried and true. This vibe is among the very best vibes out there.
Couples
This is a great option for use during sex.
Hypoallergenic
This product is designed to be safe for those with allergies.
Temperature Play
This toy is made for temperature play. Hot n' cool sensations await.
Waterproof
This toy is fully submersible in water. Your tub is calling.