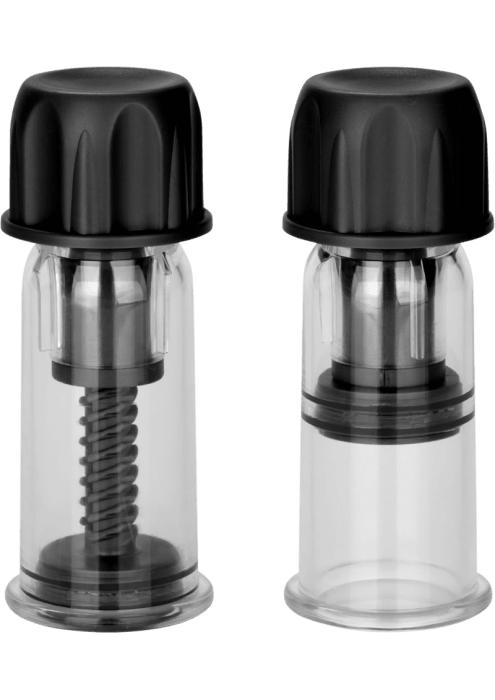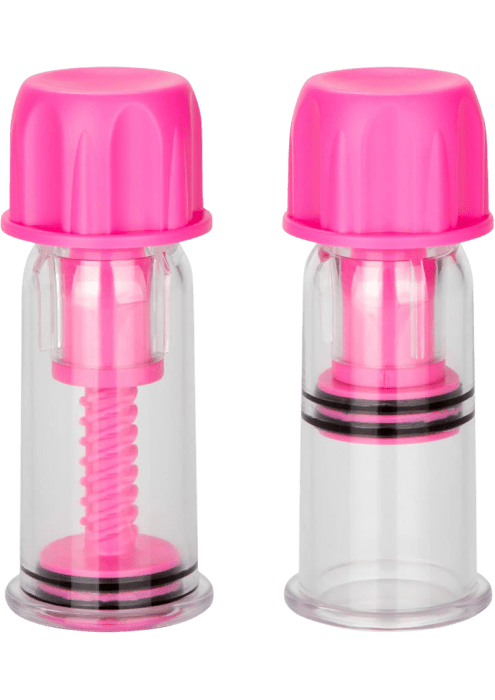 90 Day Guarantee
Shop with confidence.
Discreet Billing & Shipping
From start to... finish.
Free US Shipping Over $49
It's on us, bb.
Live Chat 24/7
We're ready to help!
Calexotics
Nipple Play Vacuum Twist Suckers
Apply SUMMER15 to save 15% at checkout.
Now in Pink!
Providing intensely stimulating suction targeting your nipples, the Vacuum Twist Suckers are ideal for advanced nipple play, and can be enjoyed elsewhere just as effectively.
Large and sturdy, the Suckers feature a wide circular opening to fully surrounding the nipples, clitoris and more. Press the Sucker against the skin to create a seal, and twist the black cap clockwise to activate suction- an internal plunger will rise, drawing air up through the cylinder as it goes. Twist the cap in the opposite direction to release internal pressure. Easy as that!
Apply SUMMER15 to save 15% at checkout.
The lowdown.
You're in control - all the intensity of your nipple play is right in your hands!
Classic
Tried and true. This vibe is among the very best vibes out there.
Hands Free
Just put this toy in place and it'll do all the work.
Waterproof
This toy is fully submersible in water. Your tub is calling.
Wearable
Become one with this sex toy. Or just wear it, wtvr.