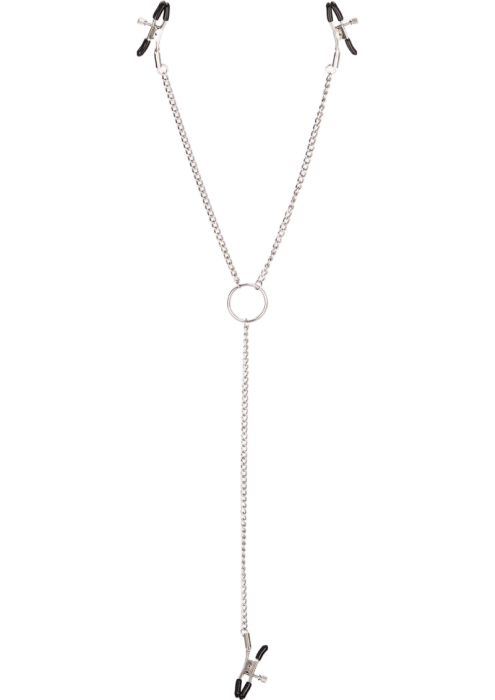 Calexotics
Triple Play Nipple Clamps (26")
Apply SPRING20 to save 20% at checkout.
Enjoy triple stimulation with these tarnish free, high-quality 26" nipple clams. The soft pads will provide comfortable, yet intense stimulation on all your erogenous zones. Each clamp is adjustable so you can choose your pleasurable pain level, while looking great.
Apply SPRING20 to save 20% at checkout.
The lowdown.
These fully adjustable clamps will target you most sensitive erogenous zones at the same time...your nipple and clit.
Classic
Tried and true. This vibe is among the very best vibes out there.
Couples
This is a great option for use during sex.
Hypoallergenic
This product is designed to be safe for those with allergies.
Luxury
Expertly designed for your pleasure.
Wearable
Become one with this sex toy. Or just wear it, wtvr.