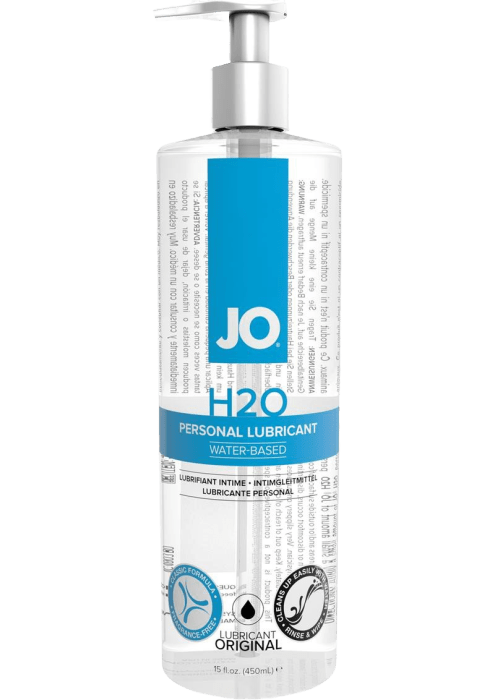 System Jo
Jo H2O Water-Based Lube (16 oz)
This moisturizing, water-based lubricant feels just like a slick silicone lube and offers a similar long-lasting appeal. Latex safe, odor and fragrance free, System H2O offers a silky, smooth-feeling lubricant that never gets sticky or tacky and washes off easily in water. This is a great lube for people who love the silky feel of silicone but prefer a water-based lubricant.
Format:
 16 fl oz. (475 ml)
The lowdown.
If lube is your friend, this is a super high quality, large format lube to last you for months of bedroom fun.
Fragrence Free
No artificial scents or perfumes added.
Hypoallergenic
This product is designed to be safe for those with allergies.
Long Lasting
Self-care Sunday approved. This thing can go all day.
Stain Free
Because a good time shouldn't cost you a pair of good sheets.
Paraben Free
Paraben is known to disrupt hormone function. Nope, you won't find any here.
Sex toy-safe
This lubricant is recommended for use with sex toys.