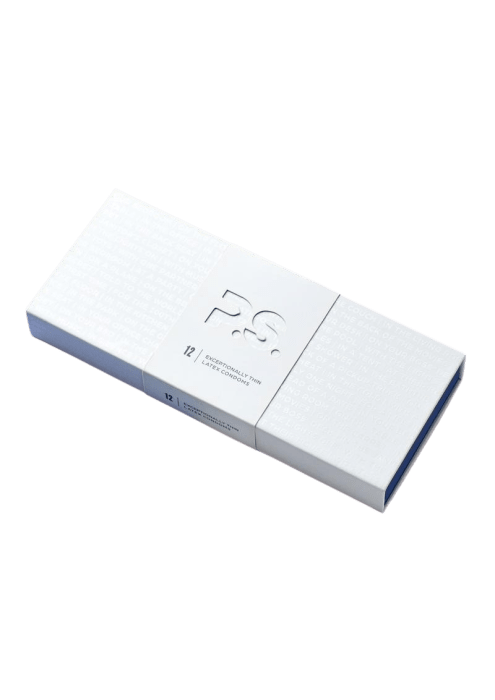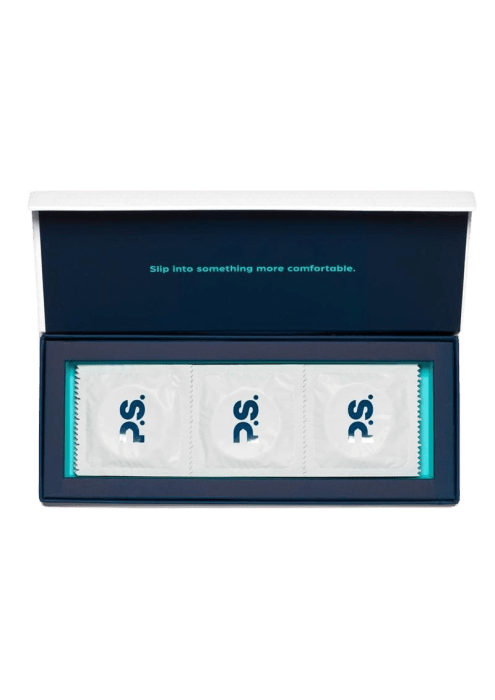 P.S Good Times
P.S. Exceptionally Thin Latex Condoms (12/pack)
Apply MM25 to save up to 25% at checkout.
Extra strong, exceptionally thin and sans smell, P.S Good Times very own condoms are some of the best on the market. You can perform your best without having to worry as each condom exceeds FDA requirements in both strength and reliability. You'd think an extra strong condom would be thick and bulky, but no, P.S has made sure you'll feel everything with their exceptionally thin, clear and odourless 100% vegan latex...and when we say thin we mean 40% thinner than your typical dome.
Apply MM25 to save up to 25% at checkout.
The lowdown.
Enjoy and feel everything with these exceptionally thin, extra strong, premium vegan condoms. You'll perform at best when you wear the best.
Couples
This is a great option for use during sex.
Fragrence Free
No artificial scents or perfumes added.
Stain Free
Because a good time shouldn't cost you a pair of good sheets.
Paraben Free
Paraben is known to disrupt hormone function. Nope, you won't find any here.
Sexual Health
Your body is a temple, bb. Take care of yourself.
Wearable
Become one with this sex toy. Or just wear it, wtvr.