Silicone Based Lubricants.
Silicone makes for some of the smoothest, longest lasting, and most hypoallergenic lubes in town. Use safely and often with most condoms and sex toys. Just make sure to keep these lubes far away from your silicone toys! They'll battle each other to the death and it won't be pretty.
Shop for All Silicone Based Lubricants.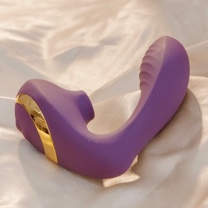 We're giving away Bellesa Vibrators!
Enter your email for a chance to win.