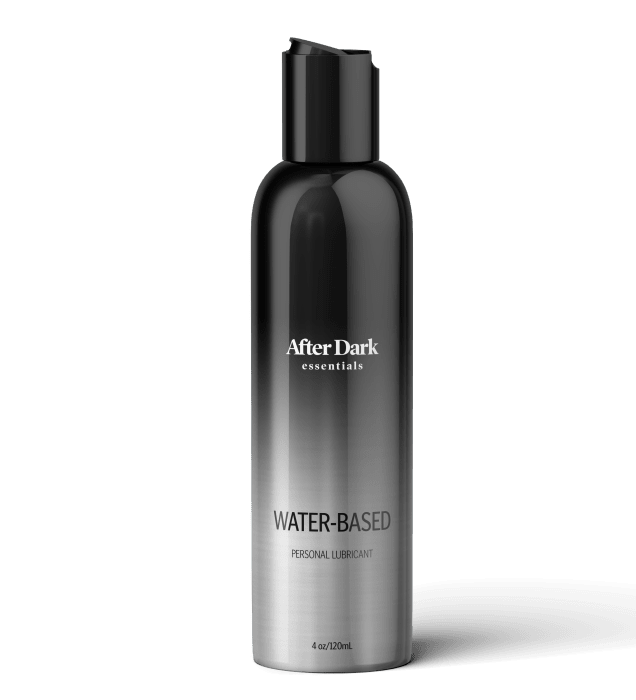 After Dark Essentials
After Dark Water-Based Lubricant (4 oz)
Apply MM25 to save up to 25% at checkout.
Welcome to the new age of lube. Gone are the days of choosing between affordable and luxury. After Dark Water-Based Lube is our #1 recommended lubricant in terms of quality, affordability and longevity.
After Dark is super slick, moisture-retaining lubricant that is free from artificial fragrances and colorants, while being PH-friendly and hypoallergenic.
Available exclusively on BBoutique.
Format: 4.0 fl oz. (120 ml)
Apply MM25 to save up to 25% at checkout.
The lowdown.
Water-based lube has never been this luxurious and this affordable - After Dark is blazing a trail, and this is the flagship product.
Fragrence Free
No artificial scents or perfumes added.
Hypoallergenic
This product is designed to be safe for those with allergies.
Long Lasting
Self-care Sunday approved. This thing can go all day.
Stain Free
Because a good time shouldn't cost you a pair of good sheets.
Paraben Free
Paraben is known to disrupt hormone function. Nope, you won't find any here.
Sex toy-safe
This lubricant is recommended for use with sex toys.