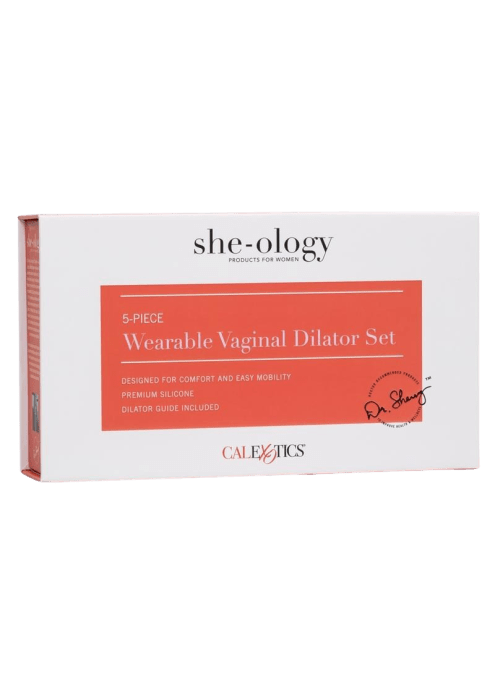 Calexotics
She-Ology 5-Piece Vaginal Dilator Set
Whether you're looking to overcome sexual discomfort, revive or restore vaginal strength or simply working your way to bigger things, you'll succeed with the She-Ology Vaginal Dilator Set.
Perfect for beginners, this 5 piece dilator set is designed to help you on your dilation journey and provide you with gradual dilation. The dilators silky smooth silicone and ergonomic curve make them comfortable for daily wear and easy use. Each dilator has a holo core to accommodate a little vibe if you're looking for stimulation to go along with your dilation.
Not sure how to use them? Dr. Sherry Ross is there to help with her dilator guide which is included in this great set.
Dilator 1: 2.67" x 0.53"
Dilator 2: 2.96" x 0.74"
Dilator 3: 3.02" x 0.85"
Dilator 4: 3.12" x 0.97"
Dilator 5: 3.33" x 1.18"