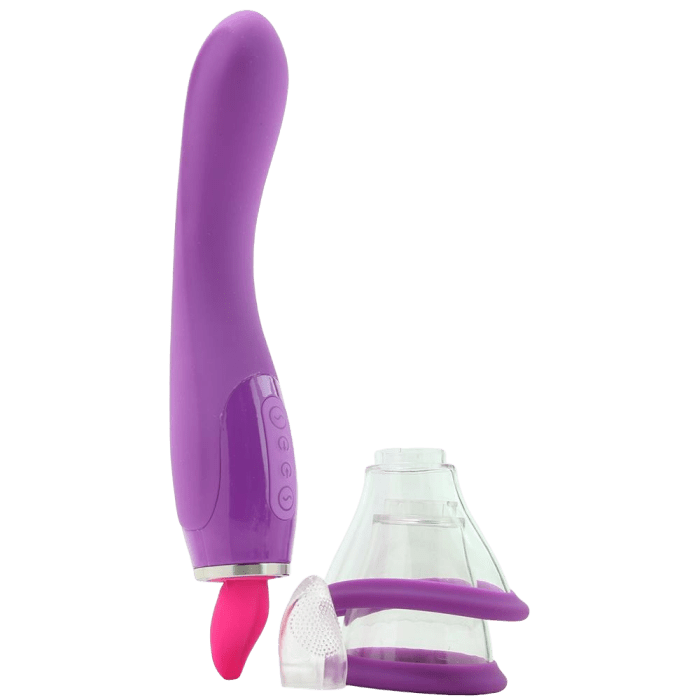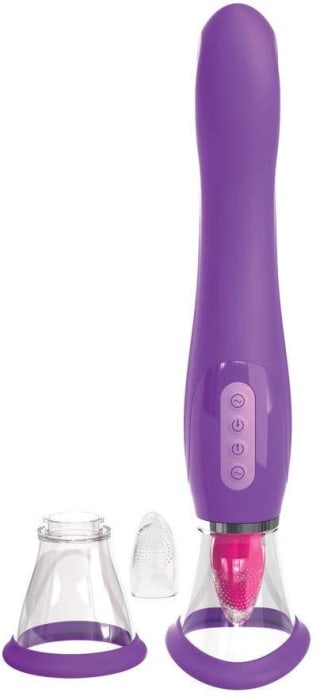 Fantasy For Her
Ultimate Pleasure Oral Sex Stimulator
The Ultimate Pleasure by Fantasy For Her is one of the most unique and function packed toys on the market - turning it into an overnight sensation.
This toy does three main things, and it does them all damn well:
1. The Ultimate Pleasure is a top of the line clitoral pump.
2. The Ultimate Pleasure is a g spot targeting penetrating vibrator.
3. The Ultimate Pleasure is the best available oral sex simulator.
Best yet, it comes with attachable add ons to allow you to customize the experience all the way through. The little pink tongue creates pleasure in waves, naturally gyrating wherever you target it - breasts, nipples, clit. If you want to add a little bit of ribbed texture, no problem, there's an attachment for that. And it's all USB rechargeable.
Lastly, the Ultimate Pleasure comes with the safest, most hygienic materials available. Hypoallergenic, non-reactive and safe for skin.
Length: 9.25"
Insertable Length: 5"
Width: 1.4"
Girth: 4.4"
Vibration Modes: 10