Guides
5 fun 'n sexy holiday activities to help you blow off steam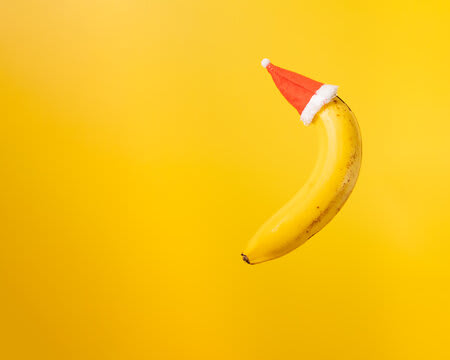 It was the best of times, it was the worst of times…it was the holiday season of 2021. While the holidays are a time of undeniable playfulness, gratitude, merriment, and togetherness, let's be real: they can also take a serious toll, what with all the shopping, the wrapping, and the visiting fam and friends. Not to mention, the ongoing pandemic and all the ways it can complicate one's plans and pleasures alike! That's why it's crucial that you carve out time and space this holiday season to blow off a little, um, steam.
Whether you're single, dating, or in a committed relationship this go 'round the winter sun, these 5 fun 'n sexy holiday ideas will help you release tension and strengthen your bond—with yourself, your love interest, or your partner in crime—as the case may be.
1. Sex toys
It's hardly news that novelty in its many forms helps to keep that proverbial spark alive. And what better excuse than the holidays to get festive and try something new on for size? Enter sex toys of all spots 'n stripes, baby. Whether you're a sex toy vet or a raunchy rookie with a toy chest to fill, there is always a shiny new toy waiting to rock your world. From couple's toys that will have you reeling, to anal adventures just waiting to happen, to discreet cutting edge vibrators you can use anywhere and anytime, there is truly something for everyone.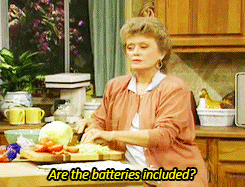 2. Box o' fantasies
If you've been fantasizing about being tied up, gagged, spanked, or, hell, maybe even pegging your partner (for starters), there's a fun 'n sexy holiday way to go about it, especially if you're a bit shy about bringing it up. Simply jot down a few of those fantasies, and have your paramour do the same. Then, slip 'em into a heart-shaped box (or a regular box), or a stocking—whatever works—and gift each other. If you find one of your partner's fantasies to be too naughty (or nice), come up with ways of altering it so you're both having fun. Think of it this way: you'll learn more about what makes each other tick and you're bound to have a revelatory conversation or three. Then, there's nothing left to do but make each other's holiday fantasies come true! If you're solo, this list still has value: write down things you can try on your own, with a fling, or with a future partner and then, start with you.
3. A couple's massage
We all (every last one of us) needs more massages than we currently get. If you've had zero massages in the last year (or in your lifetime), this statement applies tenfold to you. Massages feel good, and if you're in a relationship, you should get off your phones and computers as often as possible to knead one another (I know this is easier said than done, but it pays off!). Still, even if you're the kind of couple that massages each other on the reg, it can feel really amazing to hire a pro every now and again. This way, you don't have to worry about reciprocating right away, or about how your lover's shoulders are just as tense as yours. Not to mention, it can feel amazing to know you're unwinding simultaneously. And if you're single, by all means, get yours—book a damn massage, stat.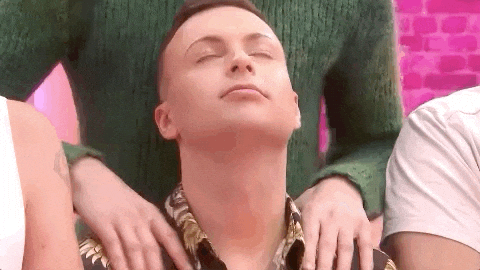 4. 36 questions
In Mandy Len Catron's 2015 essay, "To Fall in Love With Anyone, Do This," she breathes new life into a set of questions developed in the 1990s by psychologists Arthur Aron and Elaine Aron (along with others), to see if two strangers can develop an intimate connection just from asking each other a series of increasingly personal questions. Catron's essay is a detailed account of her experience trying the questions with an acquaintance she went on to marry! Whether you're just getting to know someone new and they're willing to partake in such an experiment with you, or you've been with your SO forever and a day and but still want to work on deepening your intimacy, these questions are the perfect excuse to light some candles, pour some wine, and dig in. It works. If you're flying solo, these questions cans serve as some interesting food for thought, and possibly even a way of deepening your intimacy with yourself as you ponder them.
5. Role play
There are a million ways to role play (at least). Maybe you and your partner get dolled up and meet at a hotel bar away from the extended family gathering you've subjected yourself to for the next week or so. You both have a seat while pretending to be strangers with an undeniable attraction to one another. You make up elaborate back stories. One thing leads to another and you end up booking a room for the night. Or—you're a waitress and a businessman; internet repairman and homeowner; teacher and student. Or—you take the opportunity to explore your rather taboo Santa fantasy. Whatever you can agree on—explore it. This can also be a rather thrilling way to get to know someone new, but always be sure there's a baseline of trust and understanding before you go too crazy.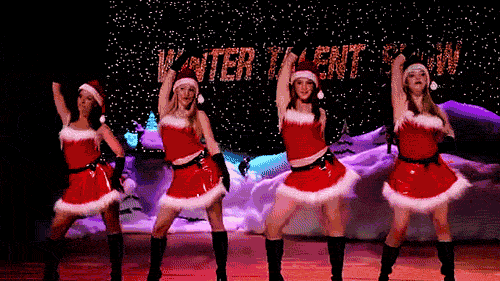 Bottom line: at best, the holidays are a time of relaxation and enjoyment. So, as a gift to yourself, deepen the bonds that matter most, relax into your sense of playful sensuality, and be who you are. After all, that's what we're meant to do. <3
Stay in the loop, bb
Our top stories delivered to your inbox weekly