Culture
30 Black Sex Educators and Influencers You Should Be Following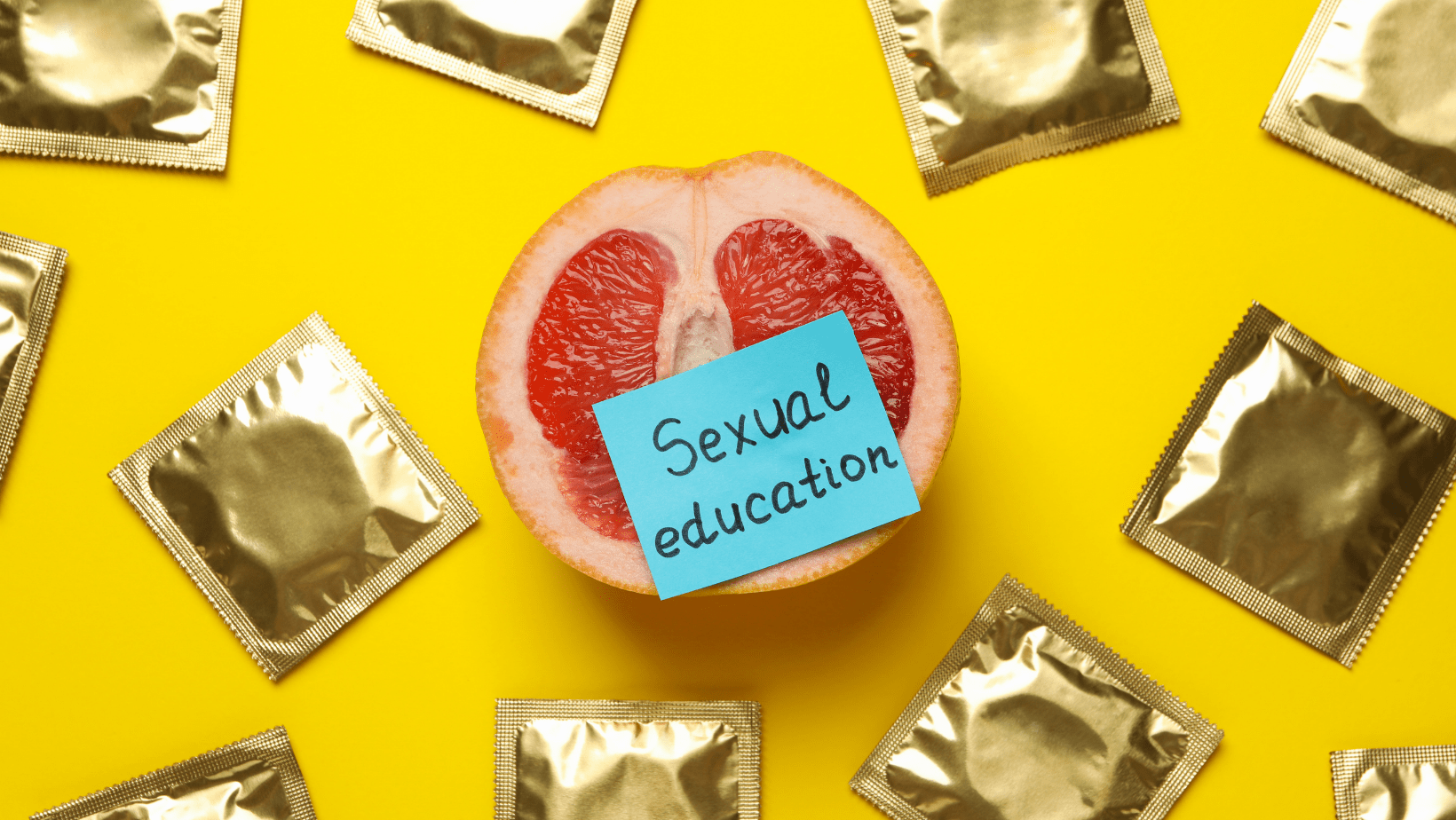 It's no secret that the last few years have been especially hard on anyone who dares champion sex, or even so much type the word.
Since 2018, the ways sex workers, sex educators, sex-positive advocates, sex-inclusive content creators, and anyone selling sex-related products has been dramatically affected for the worst. SESTA-FOSTA (Stop Enabling Sex Traffickers Act and Allow States and Victims to Fight Online Sex Trafficking Act, respectively) became law that year under the guise of curbing online sex trafficking. And while we can all agree that human trafficking is a bad thing, this pair of bills had done more to harm the safety, livelihood, and self-expression of entire communities of people than it has protect anyone.
Tumblr, a safe haven for self-expression, alternative sexual exploration, and arguably the most holistic and inclusive sexuality space the world has ever seen, banned porn and obliterated their user base in the process. Backpages, a site frequently used by sex workers to vet their prospective clients for safety reasons, was forced to shut down. Patreon, while they claimed they never allowed porn, suddenly ousted all the NSFW content creators they'd been profiting on for years. OnlyFans, a company that grew to unfathomable heights of success on the backs of sex workers, chose to ban adult content from their platform. Luckily, that decision was reversed and sex workers are once again welcome. But the threat of eradication always looms heavy.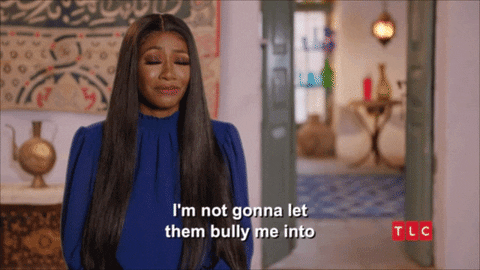 Today, the fight against this draconian sex censorship on the internet continues. Sex-positive creators of all kinds, including sex workers and educators, healers and therapists, trauma survivors sharing their journey back to self-empowerment and moms sharing all the natural nuances of the motherhood experience, artists including erotic elements to their self-expression —they all run the risk of being "shadowbanned" (when an account is still active but content is blocked from being seen in the feed or the account does not appear in searches) or losing their account completely, often without warning or explanation.
Even Bellesa's own beloved Instagram account has been feeling the heat. And while it mega sucks, it also has proven the strength that a community can wield. By lifting each other up, we can move everyone higher. Which is why we've compiled this non-exhaustive list of some of our favorite sex-positive creators, influencers, and educators you should definitely be following and supporting if you aren't already.
Venus Cuffs is an award winning night life producer and former dominatrix who is using her business and BDSM expertise to create and advocate for safe, inclusive, kink-positive spaces in the nightlife industry. She has been featured in Refinery29, Paper Magazine, and Essence Magazine highlighting how she has transfered her skills in business, finance, and BDSM to create groundbreaking events and a night life empire.
Madame Namio is a stand up comic and dominatrix working to amplify the voices of Queer, Black, and Brown survivors and sex workers. Her mission is to spread Black Thot Supremacy, to inspire and celebrate Black and POC sex workers, comedians, and creatives, to take up as much damn space as she can, and continue to bleed daddies' wallets dry.
Tara is a sex ed advocate and content creator focusing on how injustice manifests in sexual interactions, specifically racism and racial capitalism. She also explores how stigma keeps us all from being our best selves, and how we can close the orgasm gap. She is also the founder of The Youth Sexpert Project, a sex education training program to empower youth, nationwide, to act as experts amongst their peers on all topics sexuality.
Ashley is a certified sex coach and HIV advocate for black women. Ashley has been featured in top media outlets including Essence, Huffington Post, Cosmopolitan, and Women's Health. As well as seen been on Bravo TV's "Love Match Atlanta."
Jimanekia is a queer, sexual assault and trauma expert, and sex educator. She is the host of the "Trauma Queen" podcast, dedicated to survivors of assault and allies. Its mission is to uplift voices in all communities and exploring our collective journey to healing.
Shan is a sexologist and intimacy expert who has dedicated the last decade and a half to educating us on all things sex, relationships, dating, pleasure, self-care and how the internet has shaped these experiences. Not only that, but from her best-selling book The Game of Desire to featured appearances on Netflix's Too Hot to Handle, she has brought her expertise to the masses in really powerful ways. In a time where anything and everything sex-related is being censored across platforms, it's huge to see such sex-forward content thrive in mainstream media
Gabrielle is a sex-positive author, content creator, and long time fan fave at Bellesa, inspiring us from the intersection where bisexuality, polyamory, and pleasure empowerment meet. In 2021, she published the (very esthetically and tactilely pleasing) book, How to Live With the Internet and Not Let It Ruin Your Life, which tackles how we can our on- and offline relationships, use the powers of the internet for good, and not compromise our mental health along the way.
Dr. Thonhill is a certified sexuality educator and the co-host of the Every Body Curious podcast. She advocates for comprehensive, fact-based, sex-positive, queer-positive, anti-oppressive, pro-choice sex education for all. With a specialization in child and adolescent sexuality, her work aims to provide anyone charged with shaping the next generations with the tools to help them feel good in their own bodies and relationships.
Raquel is a queer therapist, educator, and sex worker aiming to create better and more accessible spaces for creators like her. As the executive producer of Kink Media Group, she supports projects by and for Black folks, queer and trans people and sex workers. We're so stoked to be featuring her Sexxx Ed series — an educational series featuring real bodies in action for more authentic and honest education for adults about the anatomy they're working with, their personal pleasure, and sexual health — now available on Bellesa Plus.
Ev'Yan Whitney is queer, non-binary sexuality doula, sex educator, sensuality guide working to help others embody the fullest expression of their sexual and sensual selves. Their advocacy for people on the asexual spectrum has been especially poignant and refreshing, reminding everyone from sex educators to anyone passing by their space that there is no universal "normal" and that all people are deserving of the space to explore what sensuality and pleasure means to them.
Lady Speech Sankofa is, as they say, our favorite pirate goddess king, auntie-uncle, hood healer high priestess. Their presence is fierce, whether championing queer Black joy and challenging racist, colonial, and binary frameworks in the magic and spiritual communities. As a motivational dominatrix, they create content from the pickmeup messages you didn't know you needed to blunt truths on stepping up and decolonizing your pleasure craft and magic practices, and provide education on how to use your own sex magic for good.
Gabrielle is a bisexual intersectional sex and relationship writer whose work focuses on the intimate dance between mental health, race, class, intersectional feminism, love, sex and polyamory. Her content is an educational resource is for anyone exploring ethical non-monogamy, and has proven especially affirming for anyone exploring solo polyamory or relationship anarchy.
Good Moms Bad Choices is a podcast hosted by Erica and Milah, two uncensored and outspoken sex- and cannabis-positive parents who are breaking down the tired old stereotypes and reimagining what parenthood looks like today. From self-pleasure for moms to toxic monogamy culture, their conversations hit all kinds of topics and don't hold back. And you don't have to be a mom to enjoy — these raw and honest chats have a little something for everyone.
Liquid is a queer, femme presenting gender fluid, kinky social worker, sex educator and pro domme. They've been featured as a Playboy Centerfold and named one of GO Magazine's "100 Women We Love" and as a kinky educator, they create stunning content that celebrates kink, rope bondage, sex work, and unabashedly owning one's pleasure.
Danielle is, as her title suggests, a sex- and pot-positive therapist, sex coach, and sexual assault counsellor. Her frank and refreshing approach to sex and relationship education is pro-cannabis, body-positive, kink-positive, queer-friendly, pro-sex worker, and all around pro-human — all the good stuff.
Yasmin is a model and award-winning asexual activist. As the creator of the #ThisIsWhatAsexualLooksLike, she has worked to promote asexual awareness while dispelling the myth that asexuals look a certain way. By breaking down the stigma and myths surrounding asexuality as well as celebrating the diversity of the ace community, she has helped push conversations about the nuances of attraction and sex to the forefront.
Jet Set Jasmine and King Noire are the ultimate sex-positive powercouple. Each a powerhouse in their own right, their powers combined are truly a force to be reckoned with. Porn production, sex work, kink, polyamory, sex-positive parenting… You name it, they're celebrating, advocating, and educating on it — and looking damn fine doing it.


Saniyyah Lateef is a queer, non-binary sex educator, abortion doula, and pleasure activist whose work emphasizes liberation through sexuality. With their regular Heaux Tip Pro Tips and Friendly Reminders on pleasure, wellness, and harm reduction, their platform has become a community hub for sex-positive, holistic health and wellbeing.


Dr. Oriowo is a sex & relationship educator and therapist, speaker, and social worker. As the founder of AnnodRight, a platform built and run primarily by Black therapists all dedicated to providing intersectional sex-positive, trauma-informed therapy that validates and encourages the multifaceted nature of the Black experience so clients can live their best and fullest lives.
Ericka is a kinky, queer, polyamorous sexuality educator, activist, and breast cancer survivor. Her mission is to actively challenge how anti-blackness and the patriarchy stifle marginalized communities, influence the ways we view human bodies, and express gender and sexuality. Not to mention how much we love her sticking it to instagram's anti-"female" nipple tirade.
Portia is a mindful sex and pleasure coach, guide, and healer. Her feed reflects her mission to encourage everyone to discover their highest sexual self by offering regular mindfulness techniques, daily affirmations, and tips for levelling up the sensual and erotic empowerment factors in your daily life.
Vanessa is a sex educator, podcaster, and founder of VagEsteem, whose mission is on providing sex education with a focus on helping people build confidence in and positive relationships with their vaginas and vulvas, for healthier sex, greater pleasure, and more holistic happiness in life overall.
Dirty Lola is a sex educator, performer, storyteller, sex toy peddler, as well as the creator and host of "Sex Ed a Go Go" — New York's original sex- and body-positive live talk and variety show, and the podcast of the same name. Over the years, she has been a beacon of body- and sex-positivity as she has shared her stories of exploring kink and polyamory.
Seshata Rose is a sex educator and sensual self-care coach who empowers people to advocate for their pleasure and live their best erotic lives. Her content is a sensual smattering of honest and accurate sex education and creative ways to attune with the divine feminine energy within.
Courtney is the founder of the Something Positive for Positive People (SPFPP) project. After years of interviewing people about their experiences with positive STI diagnoses, it became clear to him that the resources and support available to people in this situation were severely lacking. SPFPP now seeks to destigmatize STIs, support people living with them, and advocate for the integration of mental health resources in STI prevention and education efforts.
Tyomi is a pansexual and polyamorous certified sexologist. She's also the founder of the Cowboy Workout — probably one of the most fun fitness plans out there right now tbh. If you've wanted to build stamina and confidence in your intimate riding techniques, or just want to tap a little deeper into your sensual while getting a workout in, she's got you covered.
Irma Garcia is a queer sex educator who advocates for abortion access by day and has a history in as a sexual health counsellor and birth doula. Dirty South Sex Ed came from her drive to help the people of her community heal from sexual shame by curating information in a way that is more inclusive and relatable to her audience.
Flo is a queer, polyamorous sex coach, educator, and future sex therapist. Armed with their unapologetic attitude and a passion for helping people discover and exist as their most authentic selves, they've carved out a powerful and important space for decolonized, intersectional, kink-positive sex education.
Afrosexology is an online resource run by Daleychia and Rafaella, dedicated to integrating sexuality as not only a source of personal empowerment, but also a means of resisting the white supremacy and reclaiming agency over Black bodies. This space is sex-positive education center, a community for powerful discussion, and ultimately a vehicle towards liberation.
Shanae is a sex-positive therapist, educator, and presenter dedicated to normalizing human sexuality and helping people find liberation in through it. Through her work, she creates a laidback and inviting space for many and intersecting identities, with an emphasis on melanated representation. And they do contain multitudes: you can also check out their domme persona Syre (@iam_syre), a self-proclaimed "sensual bratty vampire" kink practitioner and facilitator.
Stay in the loop, bb
Our top stories delivered to your inbox weekly