Culture
Meet The Woman Who Turned Unsolicited Dick Pics Into Activism
Unsolicited dick pics are an inevitable, albeit undesired, byproduct of being a 21st century woman. They're even being AirDropped now.
Whether they're threatening, hilariously misguided or just "meh", at worst they're sexual harassment and at best they're making the rounds in your Whatsapp group chats (oh yeah, we screenshot them and send them to our friends - what did you expect?)
Unsolicited dick pics are such a pervasive phenomenon of today's society and like many women and femmes, LA based artist, activist, and self-proclaimed "dick-pic vigilante" Whitney Bell is no stranger to them.
Fed up with the constant harassment, Bell decided to expose the patriarchy - along with hundreds of dicks - with her now notorious exhibition "I Didn't Ask For This." Though the idea for the show started as an inside joke, it quickly became a medium to represent the threats with which women are faced, educating the audience on consent and empowering men and women to stand up to misogyny.
"I was fed up with the harassment and the threats, fed up with feeling unsafe, says Bell. "I was done quietly accepting harassment as my reality." After several successful runs Bell opened an online store that helps raise money for women's organizations, selling feminist merch from indie artists as well as her own clothing line. She's managed to make a career off the backs of creeps while simultaneously fighting for gender equality- pretty badass if you ask us.
Bellesa caught up with Bell to talk everything feminism, sex positivity and consent.
How did the exhibition come to life?
I got sent a really beautiful dick pic from a guy I was dating, I showed a friend who said "that dick is so beautiful it should be in a museum," and something just clicked.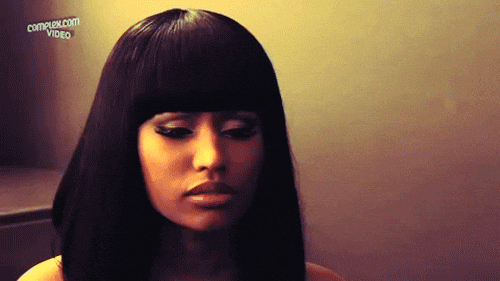 This gallery is meant to mirror my exhaustion with the constant harassment that women are expected to silently endure. The intent is not to shame the penis, or to shame individual men, but rather to expose the normalization of misogyny.
By recreating my home in the gallery setting and lining the walls with these unwanted dicks, the viewer becomes aggressively aware of how invasive this kind of harassment is. This behavior is so commonplace we have all just accepted it as the norm. I want to show that this isn't normal- at all.
When you put hundreds of dicks and the aggressive comments that accompany them up on display like this, the absurdity of it almost becomes comical.
How did you collect all the dick pics?
The river of dicks that line the gallery walls were sent by just that: total fucking dicks.
Even before the show I was receiving far more dick pics than the average woman, because I'm fairly public on the internet and use sexuality to challenge the typical myth of what feminism should look like.
Once I came up with the idea, I hit up every woman and feminist organization I had ties to [and] partnered with a few other "dick pic artists". This has resulted in the creme de la creme of dick pics - the most hilarious, cringe-worthy, and irksome photos all pooled together.
Why do you think men send dick pics?
Some are angry because women don't pay attention to them in the real world. For others it makes them feel strong, like they are wielding some control over women.
Some simply enjoy the act of exposing themselves, especially to those who don't want to see it.
These photos were not sent not to flirt or to entice, but to control. As every woman knows, harassment isn't about sex - it's about power. No guy thinks that using picture of his balls as a "hey what's up hello" on Tinder is going to get him a date. Much like a subway flasher, they get off forcing someone else to see their cock. Making someone else uncomfortable turns them on: the violation is the goal. If they want an audience, then I'll give them an audience.
Have any of these men tried to defend themselves since the exhibition came out?
I have received a few emails and messages from men asking to have their photos removed. Yelling at me, saying how embarrassed they are, demanding I explain myself.
To them I say, "If you didn't want you dick exposed then you should have gotten consent. You tried to take away someone's choice, because it made you feel good." I tell them that their desire to cum doesn't outweigh someone's privacy or safety. I tell them how rude, assaulting and degrading it is to receive an unwanted image like that, how triggering it can be for many women. Then I say that I'll happily remove the image from the show but first they have to tell me which "precious cock" is theirs. I have yet to receive a response.
What has been the general reaction from men and women regarding the show?
That's the beauty of this show: it's so relatable to all women.
Even if they haven't received a dick pic personally they have experienced some kind of harassment. This show is about the systematic violence and harassment that women face everyday, it's about empowering women to take a stand against harassment, and it's about educating men.
Obviously #NotAllMen are chauvinistic pigs, but enough men are. Enough men that every woman has been made to feel unsafe, like her body is not her own. I encouraged men to talk to the women in their lives and ask them not just about the dick pics that they receive, but the sexual harassment that they face everyday.
Your San Francisco show tried to get shut down as "revenge porn"
In order for it be considered revenge porn, the images must have been shared privately, they must be identifiable as someone specific, and they must be intended to embarrass the identified person in the photo. These dicks fall into none of those three categories, I even went so far as to photoshop out all scars, tattoos, birthmarks and of course, faces.
We had to get our lawyers involved and refute these claims to not only the gallery but also the city attorney and the San Francisco Arts Commission; it took about a week and a lot of billable hours for our lawyer, but all parties involved confirmed what we already knew, that this is in no way revenge porn.
What's the message behind IDAFT?
I implore the viewer to look beyond the hundreds of penises and the threatening comments that line the walls, to realize that this issue is much larger than the dick pic. I urge them to recognize that this is how little respect many men have for women and that it's high time we stop sweeping aside our daily harassment as routine.
Tell me about the online shop
We partner with about 70 independent artists, and over a dozen local and national charities to create empowering products whose sales benefit the community. We have a bloody panty pin whose proceeds are donated to Happy Period, who supplies the homeless with menstrual products, and we have a newly released remake of the vintage DARE shirt advocating against bigotry that supports the ACLU.
We also run 24 hour flash sales where 100% of the proceeds are donated to a specific cause. When the Trans Military ban was announced we ran a flash sale for the National Center for Transgender Equality and raised over $500. The day after the election we ran one for Planned Parenthood that raised close to $4,000.
People want to support these charities as well as their solidarity with the marginalized in their communities and we allow them the opportunity to do both.
What's next?
With this upcoming show we have really focused on the educational aspects. We're hosting 3 panels, "Feminism 101 For Men", "Harassment in The Digital Era" and "The Intersection of Feminism and Pornography" featuring some incredible guests.
It's important to me that the show is extremely sex positive, because you can love sex but still not want to be harassed. I want to emphasize that harassment and sex are two very different things, because they are so often confused in this society.
We plan to take the show to NYC next. This show has taken on a life of it's own, grown and evolved so organically - I'm just along for the ride.
Stay in the loop, bb
Our top stories delivered to your inbox weekly