Culture
The 8 best moments from 2017 that give us something to celebrate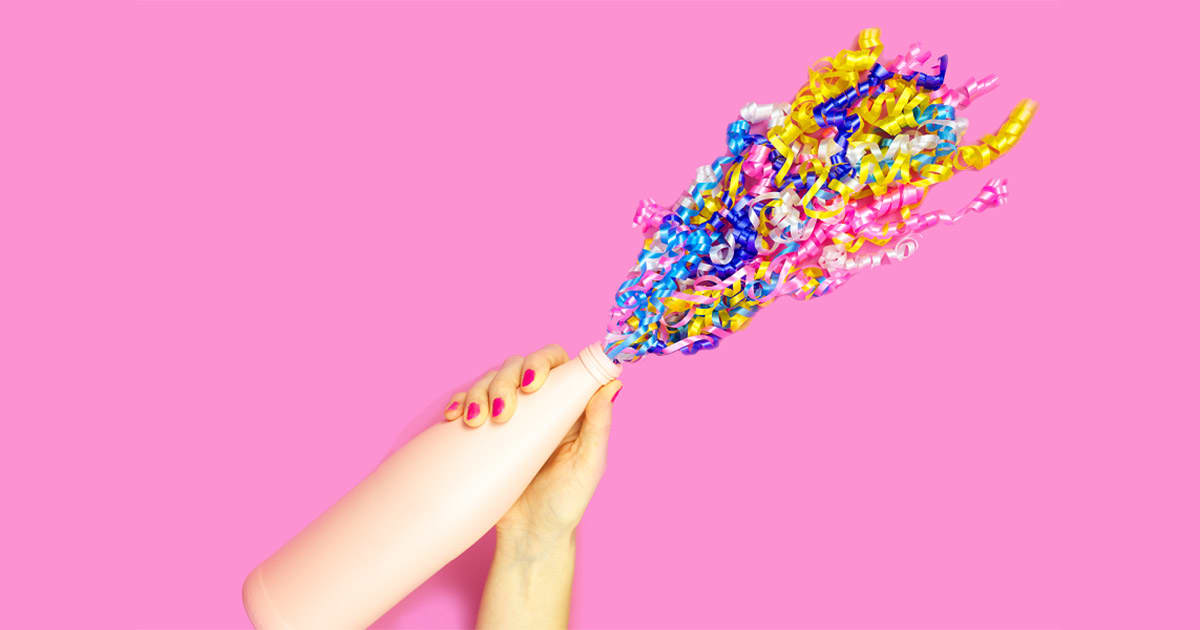 While 2017 was emotionally draining and filled with a litany of bad news (your favourite celebrities are monsters! The looming threat of nuclear war! You'll never see Tom Petty play chill dad rock live again!), there were some uplifting moments. Sure, most are very bittersweet, but they prove that change and hope is possible. Check out some of the most uplifting moments of 2017.

1. The Women's March mobilized women around the world
On the day after Donald Trump's inauguration day, women from all over the globe travelled to Washington DC to march and protest in favour of women's rights. It was the largest single day protest in history, drawing more than 450,000 to the US capital and including more than 5 million people around the world. It has been reported that 673 marches took place on all seven continents – including one in Antarctica! Though it faced initial criticism for leaving out diverse voices, founder Bob Bland enlisted the help of seasoned activists Tamika D. Mallory, Carmen Perez and Linda Sarsour.

While this march sent a powerful statement, it's clear that the Women's March needs to be just the beginning. Many activists criticized white, middle class women for mobilizing only when they were being affected rather than speaking up for women of colour, trans women and poor women when their rights have been threatened in the past. Let's hope that the march was just one action and that many more are to come.
Post is gone 😬
2. The #MeToo movement got people talking – and listening
Millions of women around the globe bravely shared their own experiences with assault and rape using the hashtag #MeToo. It is important to note that this campaign was created 10 years ago by activist Tarana Burke in order to connect with survivors, and has been used by black women ever since. Some women chose to voice their experiences, and others chose to remain silent –there is no right way to behave after a sexual assault. Choosing not to participate in #MeToo is equally as brave as participating.
Post is gone 😬
Post is gone 😬
3. Rapists and sexual harassers in power finally faced consequences
It's pretty sad that we have to get excited about rape, sexual harassment and assault being taken seriously. However, during the reign of the "Pussy Grabber" in chief, it seems like a day of reckoning is finally here for many, many men who have been serially offending for decades. In the last few months of 2017, serial rapists and abusers such as Harvey Weinstein, Louis CK (that one hurt), Matt Lauer, Kevin Spacey and many, many others have been called out loudly and are finally facing consequences for their actions. As Lindy West wrote – "Yes, this is a witch hunt. I am a witch, and I am hunting you."
Post is gone 😬
4. Danica Roem became the first openly trans state legislator
When Danica Roem became the first openly transgender delegate to a U.S. statehouse on November 7th, she broke down barriers and showed trans kids all over the world that anything is possible. The best part? Roem beat the incumbent Robert Marshall, he who drafted the infamous "bathroom bill" meant to stop transgender people from using washrooms that best correspond to their gender identity. The sweet irony! (It is important to note that Althea Garrison was the first transgender person to hold state office as a member of Massachusetts House of Representatives in 1992. That said, she did not wish to make this fact public, and was savagely outed by the press more than 20 years ago).
Post is gone 😬
5. Andrea Jenkins becomes the first openly trans black woman elected to US public office
On the same night as Roem's win above, Andrea Jenkins broke similar barrier in Minnesota. She became the first openly trans black women to enter public office in the US, as a member of Minneapolis City Council. After her win, she stated: "Transgender people have been here forever, and black transgender people have been here forever. I'm really proud to have achieved that status, and I look forward to more trans people joining me in elected office, and all other kinds of leadership roles in our society."
Post is gone 😬
6. Australia has legalized gay marriage – Almost!
After lagging behind most of their allies and friends, our mates down under finally decided to join the 21st century and legalize gay marriage! Sure, it came after a hotly contested postal referendum that some criticized as a waste of time and money (not to mention an insult to human rights), but the results were clear, with 61% voting to legalize. Just days after the final tally was announced, Prime Minister Malcolm Turnbull said that same sex marriage will be signed into law "by Christmas." Deck the halls!
Post is gone 😬
7. Justin Trudeau apologized for surveillance and interrogation of LGBTQ civil servants
History was made on November 27th as Prime Minister Justin Trudeau issued a tearful apology to thousands of LGBTQ civil servants and members of the Canadian armed forces. He referred to the 'state-sponsored, systemic oppression' of these individuals from the 1950s to the 1990s, as many were persecuted and harassed by their employer. He received a standing ovation as he stated: "It is with shame and sorrow and deep regret for the things we have done that I stand here today and say: We were wrong. We apologize. I am sorry. We are sorry." A powerful apology with no attempt to shift blame – we need more of these.
Post is gone 😬
8. "The Silence Breakers" win Time People Of The Year
Change is in the air. Time Magazine has named "the silence breakers" as its person of the year for 2017, paying homage to the women and men who were brave enough to come forward against sexual assault and harassment. Edward Felsenthal, editor in chief of the magazine, said in an interview on the Today show, that "the #MeToo movement represented the 'fastest-moving social change we've seen in decades, and it began with individual acts of courage by women and some men too.'" Here's to taking down more sexual harassers in 2018!
Post is gone 😬
Did we miss anything from this list? Is there anything you would like to see added – or maybe taken off of the list? Let us know!
Photo Source: Glitter In My Tea
Stay in the loop, bb
Our top stories delivered to your inbox weekly