Culture
How you should celebrate Valentine's Day, according to your sign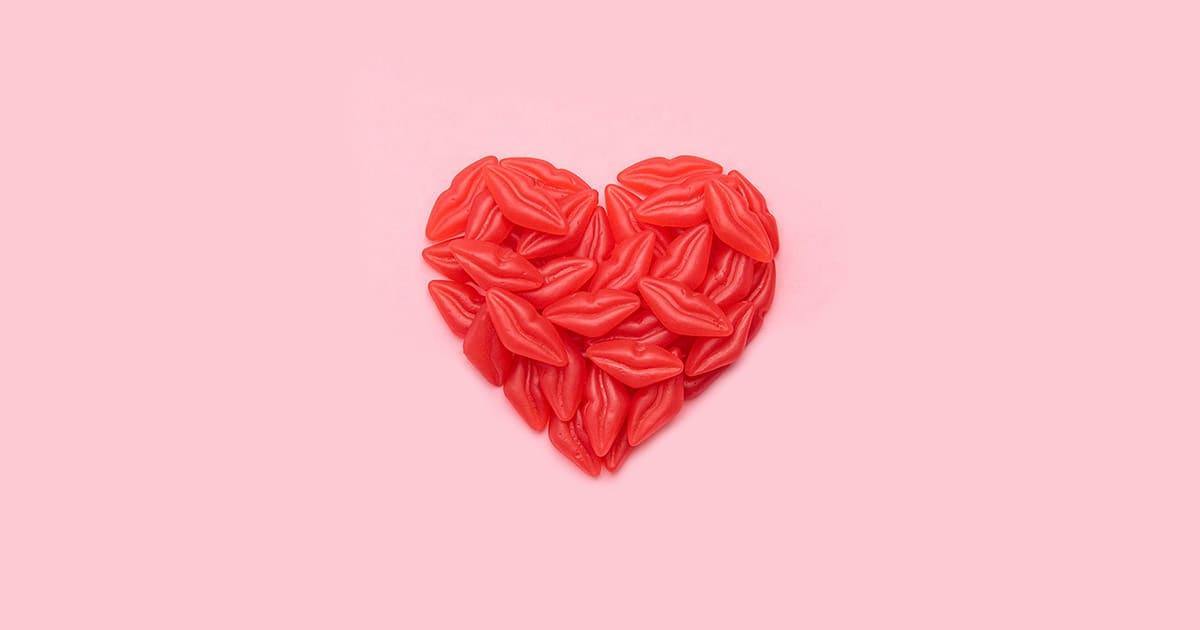 So, it's almost Valentine's Day.
I wish I could proclaim that I hate this holiday, that I believe it exists merely to keep the restaurant and jewelry industries thriving. It would be very on-brand for me to feel that way. However, that would be lying because Valentine's Day is lowkey my favorite day of the whole year.
This holiday is a happy reminder that the people we care about deserve to feel appreciated. And as a perpetually single person, it has become a day I often dedicate to celebrating myself and my friendships, to swimming in self-love. I'm sure this attitude of sentimentality is a clear indicator that I'm a Cancer, but how should all of the signs celebrate the holiday -- whether they're single, taken, or somewhere in between?
Aries (March 21st - April 19th)
This intense sign has the most fun celebrating daringly or impulsively. The single Aries would thrive at a speed-dating event or singles mixer, which makes them the perfect people to push their more timid friends to take a risk. As for an Aries in a relationship, their partner should take them on an adventure. Hiking, exploring a new city, or trying a restaurant with a cool new concept all sound perfect. Aries will finish the evening by taking that same lust for something new and wild into the bedroom.
Taurus (April 20th - May 20th)
Tauruses remind me of that song "Glamorous" by Fergie. This sign loves to be appreciated with gifts that are over the top, so my advice to the single Taurus: make this a day you promise to spoil yourself. Anything you'd want from a partner, use Valentine's Day to give it to yourself. You'll actually glow for the rest of February. Tauruses also enjoy activities that feel familiar, which is why they're such homebodies! If you're currently in a relationship, Taurus, consider a thoughtfully prepared meal at home or visiting an old favorite restaurant with your partner.
Gemini (May 21st - June 20th)
While I have my personal hang-ups about Geminis, I will politely refer to you guys as a versatile people. Your playfulness and social personality indicate that plans involving a group are the key to an unforgettable Valentine's Day. Single Geminis are in their element when they're making jokes at the bar and connecting with new people. As for the Geminis who are comfortably booed up, provided you have a partner who stimulates and excites you, anything you do together will be satisfying. Hopefully your lover also has a few surprises up his sleeve to keep you on your toes!
Cancer (June 21st - July 22nd)
Cancers are known for being nostalgic, romantic, and loyal. We enjoy a Valentine's Day that reeks of the traditional -- so we want flowers, chocolates, and love notes that remind us of old memories. If we aren't currently partnered, Valentine's Day is a great time for us to put our loving energy into our family and friends, and to root ourselves in the platonic soulmate bonds we've formed.
Be careful, though, Cancers! It's easy to get bummed when we see Instagram slathered in cheesy couple posts. We have to stay grounded in the fact that our relationship status isn't an indicator of our self worth. If you forget, stay busy by doing some of the nice things that you'd normally do for a partner, for your mom or best friend.
Leo (July 23rd - August 22nd)
Leos love being the center of attention and they're probably chasing that kind of energy on Valentine's Day. They want gifts that loudly communicate the depth of their partner's appreciation, which doesn't mean it needs to be expensive, but definitely needs to show over-the-top thoughtfulness. A single Leo is the life of any party so look for plans that provide you the space to chat and dance. Regardless of relationship status, Leo, you'll feel great splurging on an outfit that makes you feel confident.
Virgo (August 23rd - September 22nd)
Virgos are private people, generally. They actually don't mind being alone for Valentine's Day and can be comfortable staying in with their Hulu app and a bowl of popcorn. Don't feel pressured to step out of your comfort zone, Virgo!
As for the partnered Virgo, something lowkey like dinner at a small restaurant works just fine for them. They don't necessarily need to be spoiled, but any gifts need to speak to them as an individual. They're the type to be annoyed if someone spends an unnecessary amount of money on them.
Libra (September 23rd - October 22nd)
Taken Libras enjoy the romance of Valentine's Day but they don't need anything too over the top. As a sign that is notoriously fair and balanced, they'd be happy doing something that reflects theirs and their partner's mutual interests. End the night with sex that alternates between passion and playfulness, and they've celebrated perfectly.
Single Libras, on the other hand, want to spend the day flirting and laughing. While socializing in a bar or party environment would be a great time, taking in a comedy show might be even better. Laughter leaves Libras feeling energized!
Scorpio (October 23rd - November 21st)
We always talk about how erotic Scorpios are but on this holiday of love and romance, Scorpio deserves to feel some of that connective energy too. They can appear very mysterious, and therefore be perceived as difficult to shop for but they just want something meaningful and expressive of their partner's love. Partnered Scorpios just want some alone time, somewhere lowkey, to feel that their intensity is being matched. A single Scorpio is going to be out meeting new people, especially considering how much they love the challenge of figuring out new personalities.
Sagittarius (November 22nd - December 21st)
Sagittarians are super free-spirited and social -- I call them the hippies of the zodiac. For Valentine's Day, I say go with the flow, whether that takes you to a party or a bar crawl. If you're partnered, however, make sure to consider that your boo might need a little structure to feel loved. A happy compromise would be a Valentine's Day vacation, which appeals to the Sagittarians love for travel, while still making their partner feel romanced.
Capricorn (December 22nd - January 19th)
Capricorn doesn't need a Valentine's Day that is over the top, the traditional romance of the holiday works well for them. They are known for their practicality so they appreciate gifts they can actually use, especially in their professional lives, rather than something sentimental.
Single Capricorns aren't stressed about this holiday at all, they're either taking someone new out on a date or treating this like a regular day. They're not a sign that will get bogged down from seeing all of the other couples being romance-y.
Aquarius (January 20th - February 18th)
Aquarians love being in love, but they might not be into the whole Valentine's Day hype. It can feel superficial and forced to create romance on an arbitrary day, and they aren't a sign that enjoys following the crowd. If partnered, they'd enjoy something incredibly lowkey. The Single Aquarian enjoys being social and going with the flow, so they'll celebrate literally anywhere and have a great time. Aquarians are really connected to technology so gadgets for their phone or tablet make perfect gifts.
Pisces (February 19th - March 20th)
Pisces is a deeply emotional sign. They love to be romanced but crave intimacy more. Rather than doing something traditional, they'd enjoy taking a cooking class or dance class with their partner, which stimulates their love for learning and allows them to connect. They're probably more receptive to thoughtful gifts than something extravagant.
As for the single Pisces, even without a partner, they should take the opportunity to learn something new for Valentine's Day. Take a class, watch something educational, and take the opportunity to connect back with self.
Image Source: Matt Crump
Stay in the loop, bb
Our top stories delivered to your inbox weekly