Culture
Here's how to celebrate National No Bra Day this October 13th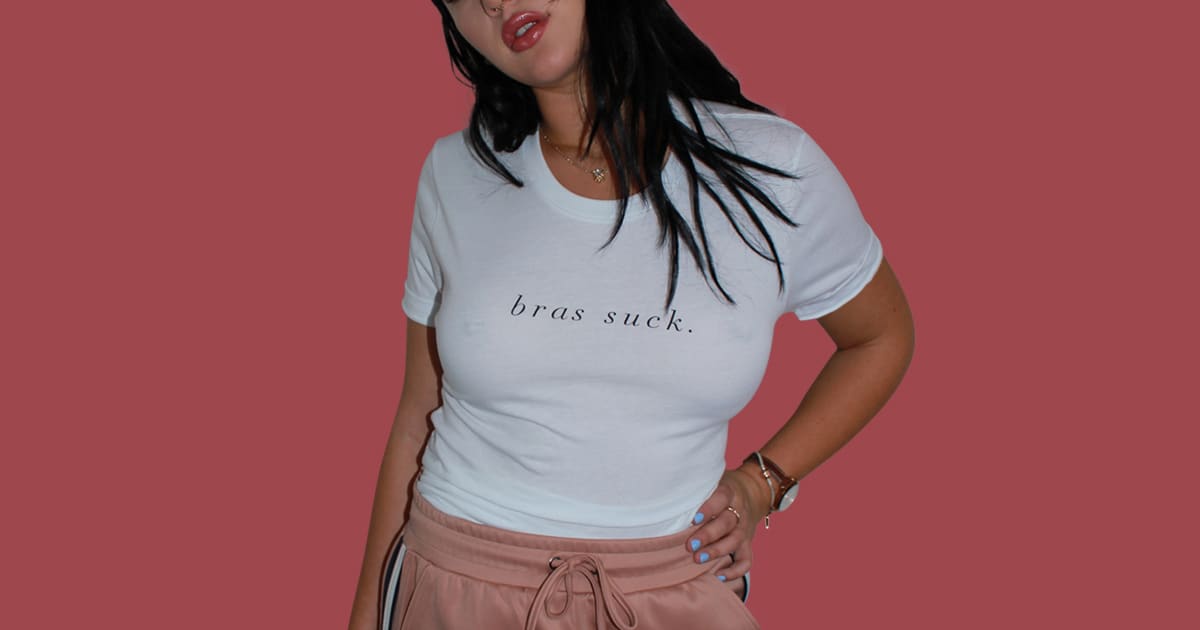 If you needed another reason to ditch the bra and free the damn nips, we got you.
Today is National No Bra Day- and you KNOW we're here for it.
As you may already know, October is Breast Cancer Awareness month, which made us at Bellesa think...
What if we could somehow support a cause so, so close to our hearts...while ALSO celebrating sex/body-positivity?
And so, the Bras Suck Tee was born.
10% of all proceeds of the Bras Suck Tee will go towards Breast Cancer Research. Actually, 10% of ALL sales on Bellesa this weekend will go towards Breast Cancer Research. Anyone purchasing from the Bellesa Boutique this weekend will be personally helping to raise awareness and further the research around breast cancer.
We thought we'd kick it up an extra notch and offer 15% off EVERYTHING on Bellesa Boutique (vibrators, couples' toys, butt plugs, etc.). By using the promo code "NOBRAS15", you'll get 15% off your order (and 10% will go towards breast cancer research).
The Bras Suck tee is our little way of saying: "sure, sometimes bras come in handy, but also, you know, bras freaking suck." Shop the tee here.
Check out these queen bbs who seem to agree!
Post is gone 😬
Post is gone 😬
Post is gone 😬
The nipple is well on its way to freedom. Rock this Tee braless and rock it proud, sis.
Shop the tee here.
Stay in the loop, bb
Our top stories delivered to your inbox weekly