Culture
Best Bellesa Sex Toys for Your Zodiac Sign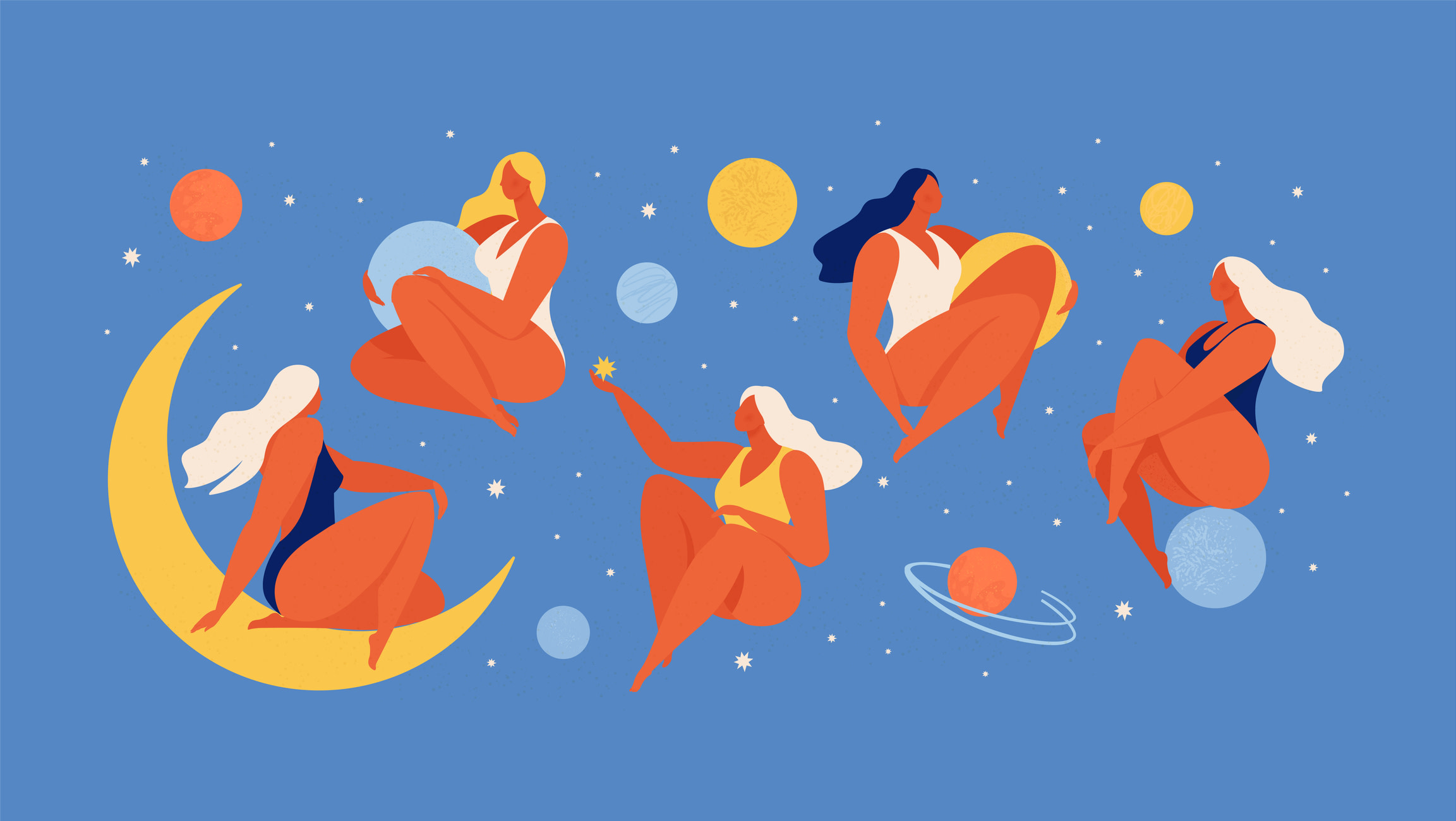 Let's face it. Picking out your next (or first!) fave sex toy can be daunting. Whether it's your first foray into the world of pleasure products or you're a seasoned vet, it can be overwhelming to figure out just where to start. We figured: why not look to the stars for some guidance?
Just like you, sex toys have a range of big, unique personality traits. So we did a little reading of our vibes' vibes to see what makes each of them so special and determine which zodiac signs fit them best.
This list is by no means exhaustive or prescriptive but who knows? Maybe something will resonate and you'll find your most compatible match yet.
Aries: Aurora
Bold, Ambitious, Impulsive
You always remember your first.
Just as Aries marks the beginning of the zodiac, Aurora was the first in our sex toy line as the unapologetically bold bb that started it all. Aurora is the archetype, bringing us "leader of the pack" confidence and versatility for days.
Great for clit or g-spot stimulation, solo or partner play, keep it all to yourself or take it to your next orgy... it's sure to keep easily bored Aries energy piqued for ages.
Key phrase: I am #1, baby.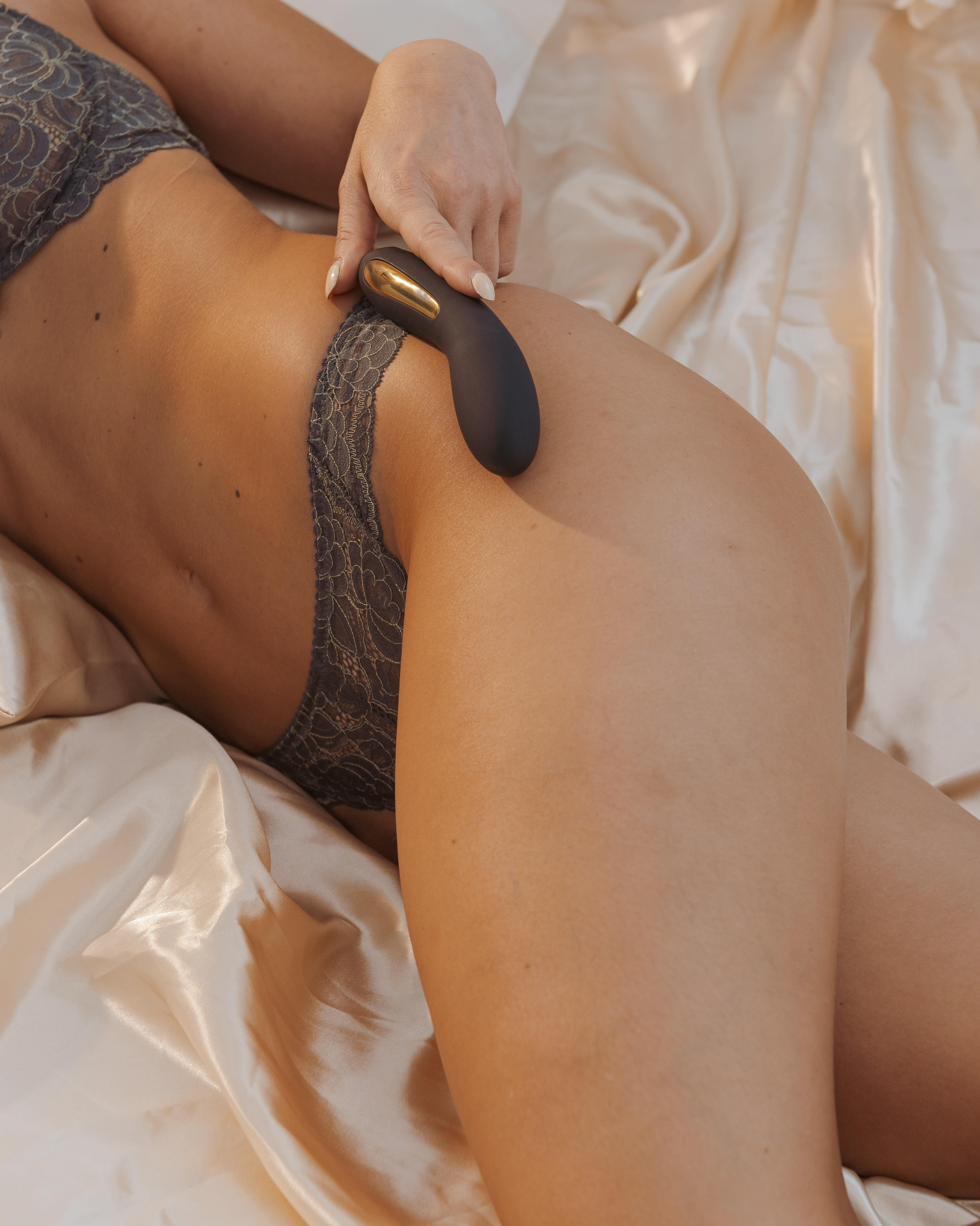 Taurus: Dea
Steadfast, Sensuous, Indulgent
Sure, we all enjoy a little creature comfort, but Taurus is the true master of material indulgence. They really know how to both be and appreciate the beautiful things in life -- and the curvy Dea is as beautiful as they come.

Each of Dea's petals has its own motor so when you mess with this beautiful bull, you get decadent vibes from both of its horns. True to Taurus form, this toy is ideal for spoiling yourself and looking great doing it.
Key phrase: I have all the time in the world for this.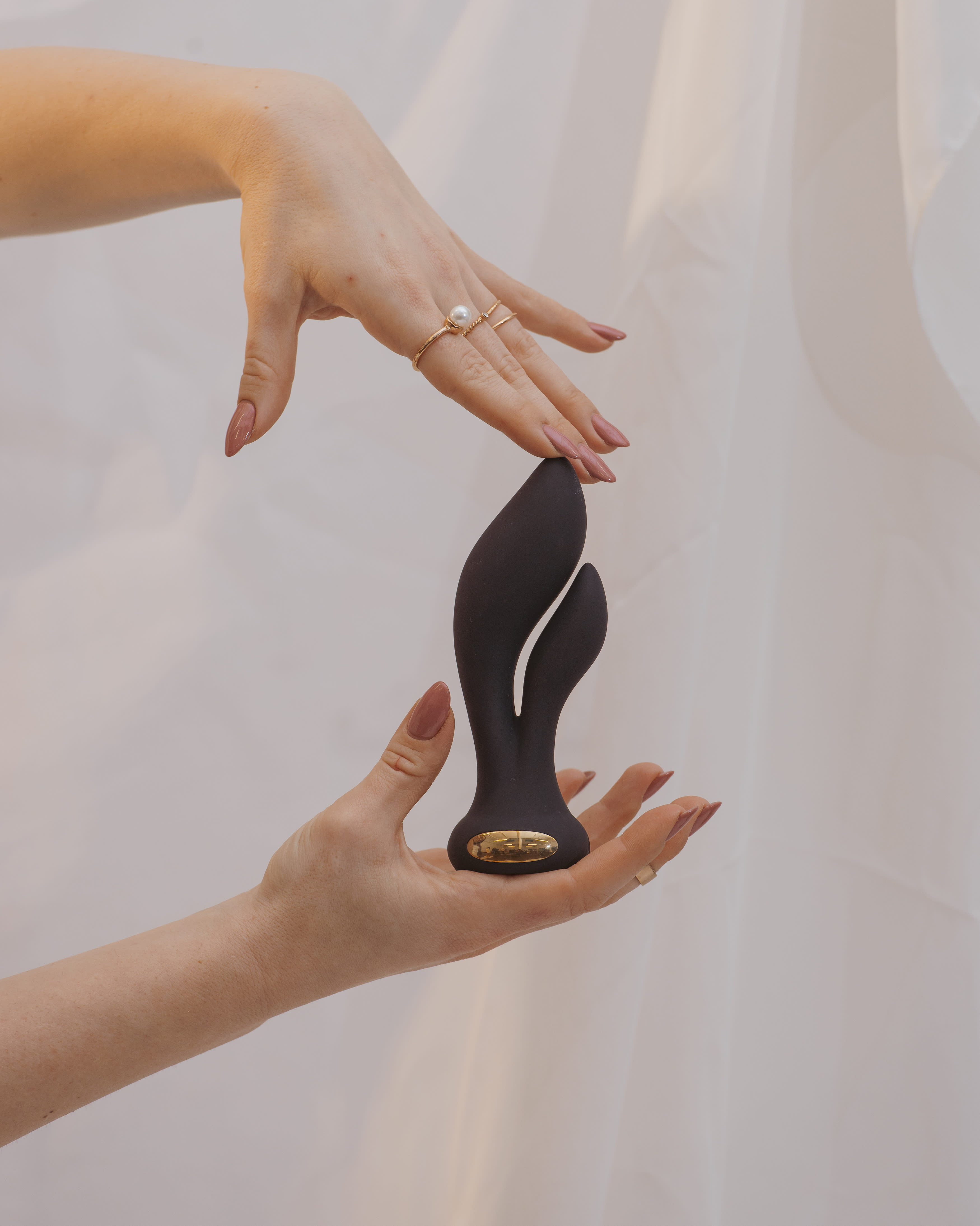 Gemini: Diskreet - Vibe or Air
Adaptable, Clever, Flirty
Are you vibin' or feelin' breezy?

You might not be able to predict which side you'll meet (or be) when you encounter the flirty, fun-loving Gemini floating around the room. But with the Diskreet series, you can choose the vibe (or suction toy) that pairs with your pleasure personality of the moment.

Two different toys, same cute and clever outer shell, one whole mood. It doesn't really get more Gemini than that.

Note: Vibe and Air sold separately.
Key phrase: I think this hits the spot.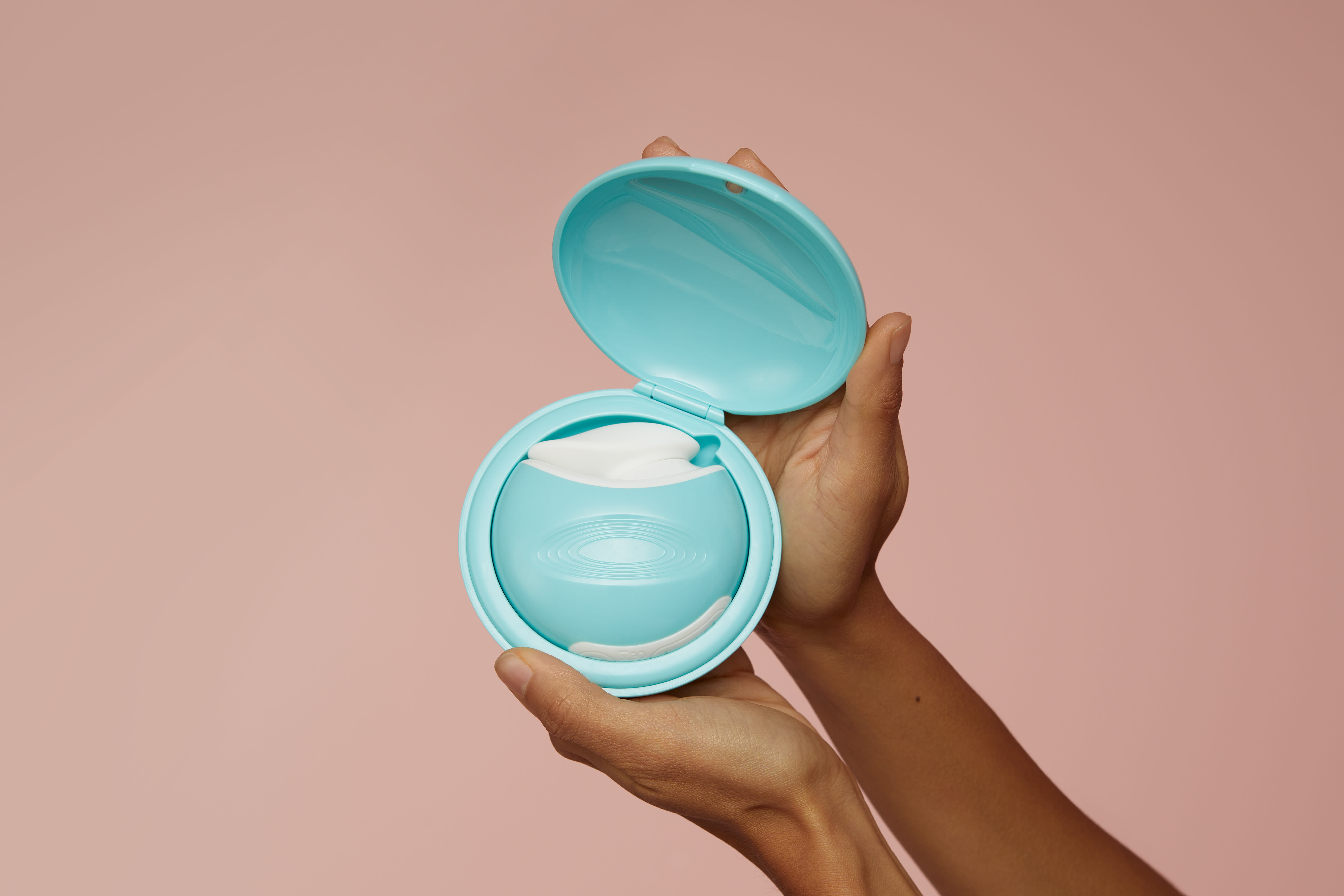 Cancer: A Big ol' Bottle of Sexy Tears (aka water-based lube)
Compassionate, Nurturing, Sensitive
We love an emotionally free bb. Why feel less when you can feel so much more?

Cancer is blueprinted for wildly generous compassion and nurturing. It's their intense, water elemental emotional depth that gives them the capacity to give so much love; to feel so much and so deeply.

So there's really no better way to channel those Cancer vibes and enhance all that you (and/or your partner!) are feeling than with a nice body- and toy-safe water-based lube.
Key phrase: I feel ~ everything ~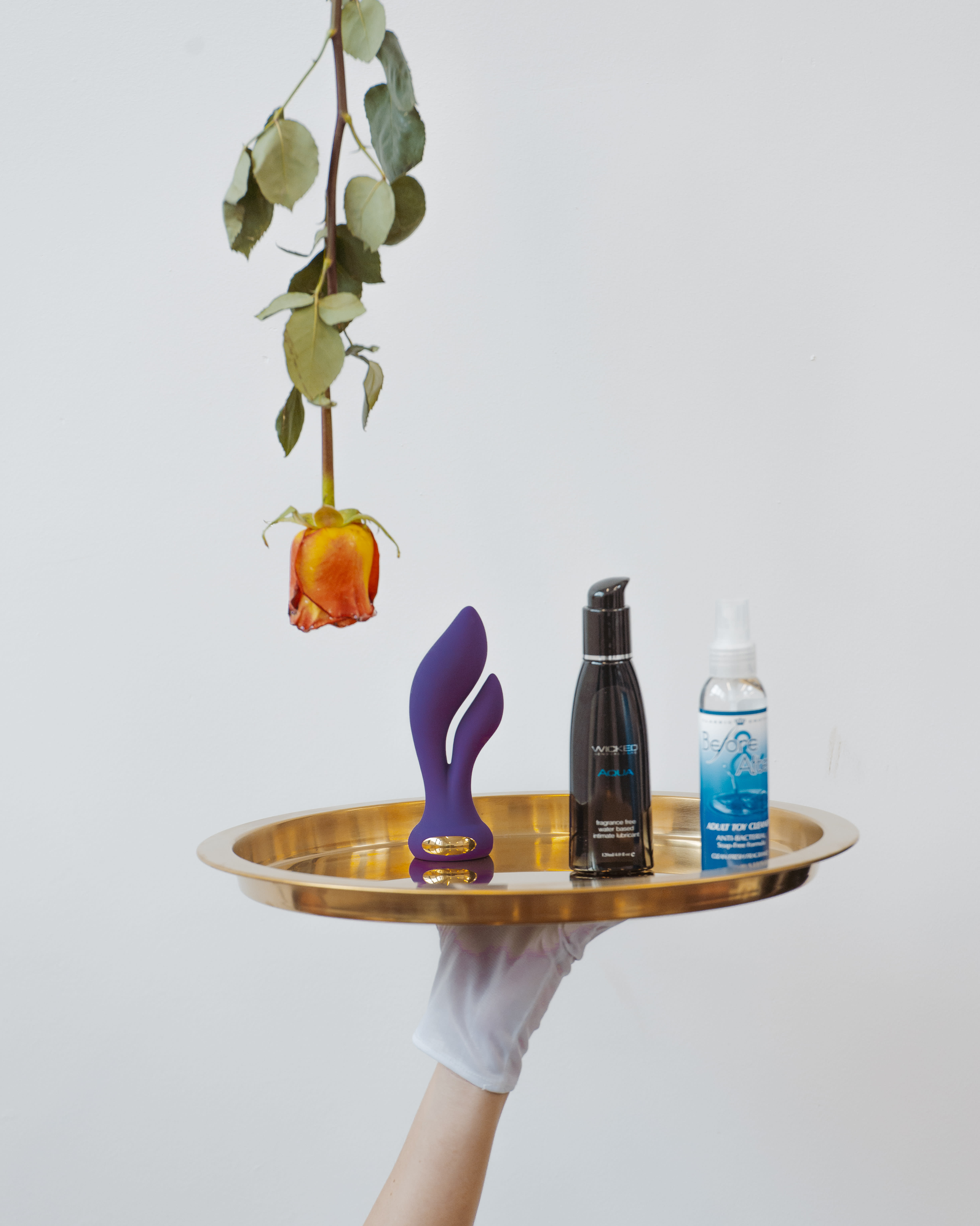 Leo: Halo
Bold, Dramatic, Loyal
There's no two ways about it: Leo loves the attention.
Leo's regal self-confidence manifests as that 'dress me up and put me up in lights at the center of the party' bravado that we know and love them for. And beyond that, their loyalty is unparalleled -- they love to lavish the people they care for with attention and affection as well.

Halo encapsulates Leo's tendency for dare and flair while giving back to their lover in every way. Since it's designed to please both the stylish wearer as well as their partner in the heat of passion, it's a perfect match made.
Key phrase: I will bring the party to us.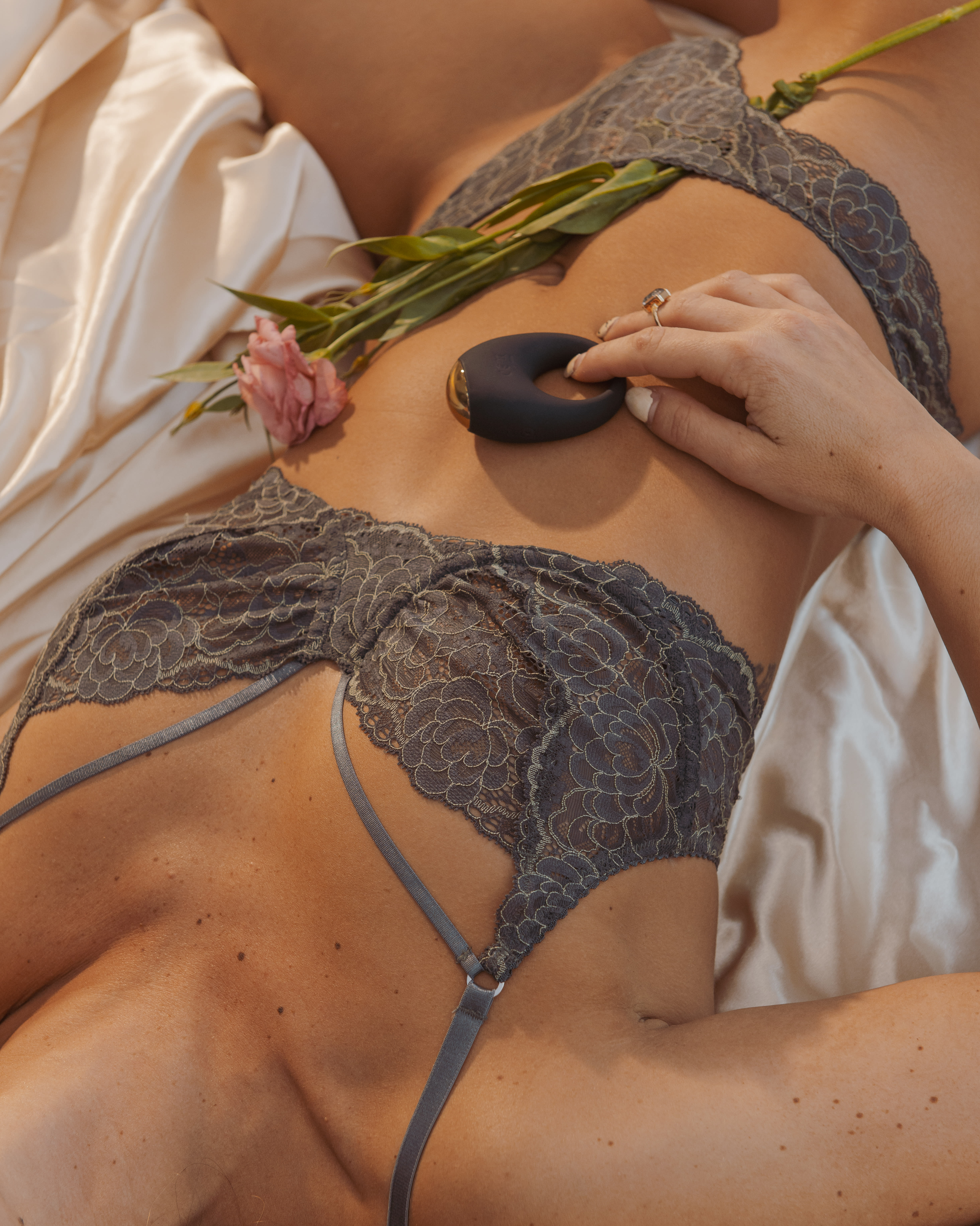 Virgo: Finger Pro
Hard-working, Creative, Reliable
Virgo the queen of competence.

Their systematic and practical approach to solving life's problems may seem modest and methodical on the surface, but they just have their style of magic down to a more precise science.

And in the spirit of Virgo, Finger Pro is the perfect alchemy of ingenuity and pointed efficiency. If you're looking for a simple yet creative solution to maximize pleasure potential, tap into this one.
Key phrase: I serve and honour my pleasure.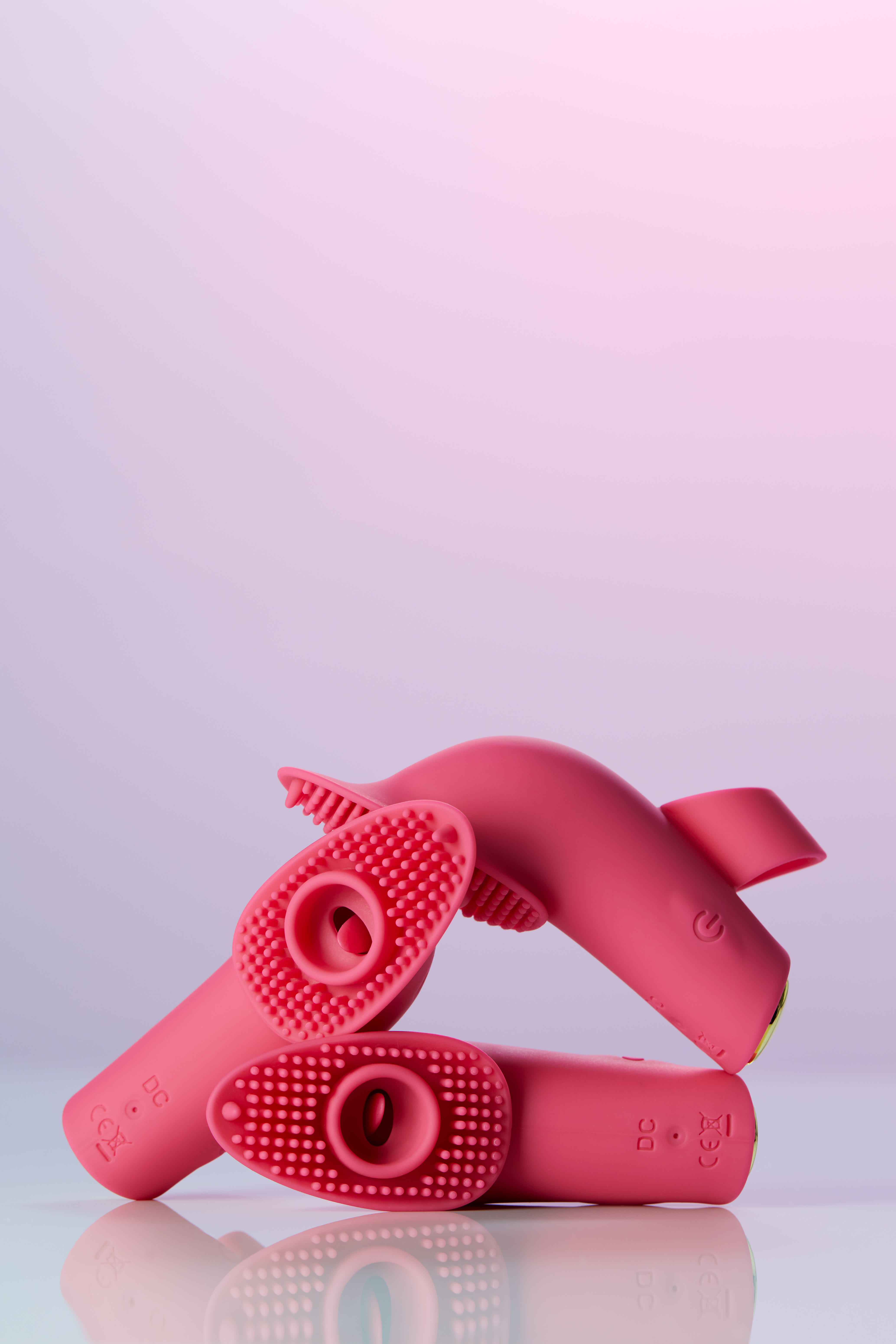 Libra: AirVibe
Harmony, Charming, Versatile
Diplomatic and clever Libra loves striking a good balance.

This sign is governed by Venus, so there's a big focus on love and beauty, decadence and art -- the sexier things in this life. And not only that, but finding how these things best pair and balance with one another.

So it shouldn't come as a surprise that AirVibe is our Libra bb. Libra doesn't want to force you to choose between pleasures, and neither does the AirVibe.
Key phrase: I balance pleasure and power with ease.
Scorpio: Diosa
Introspective, Sexual, Tenacious
Look, everyone here is sexy. But there's no denying that Scorpio just takes it to a whole other deeper level.

Determined and mysterious Scorpio has deeply primal energy that hails from the darkest places in the universe. This makes for some brooding and complex and undeniably alluring energies that remind you to nurture the shadowy side of your sexy self too.

As our resident underworld goddess with their cute little scorpion tail, it's Diosa who's got your Scorpionic pleasure needs on lock.
Key phrase: I desire deeply.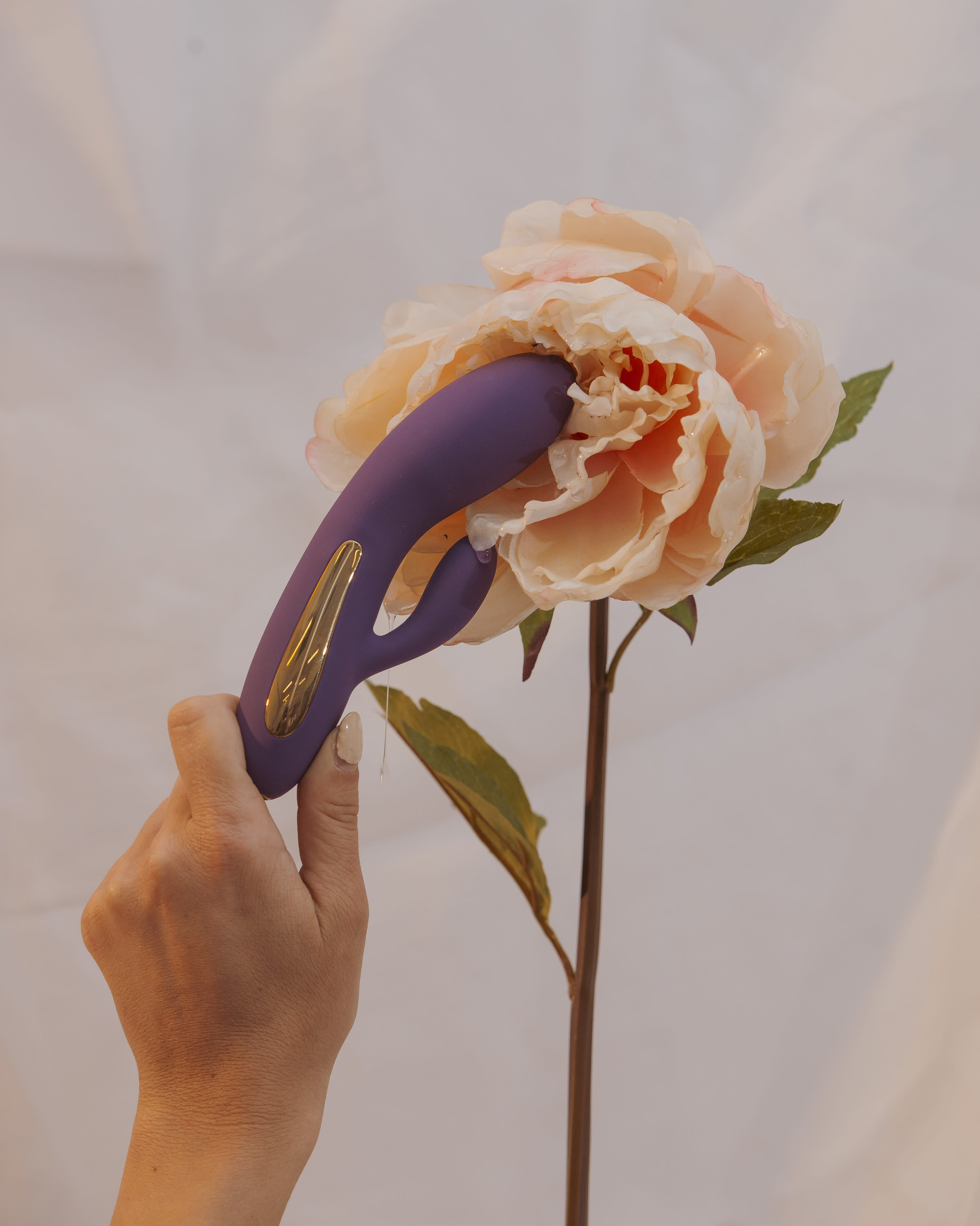 Sagittarius: Gaia
Adventurous, Independent, Spontaneous
You can't peg a good Sagittarius down. (Unless of course, you're wearing the strap and they asked you to, then tally-ho.)

Sagittarius is the great seeker. They're always on the hunt for new adventures, taking risks, searching for new experiences and prodding for deeper truths. And since Gaia has all of Aurora's versatility AND is booty play-safe to boot? It really might be our most Sagittarian tool in the whole toy box.
Key phrase: I seek beyond more.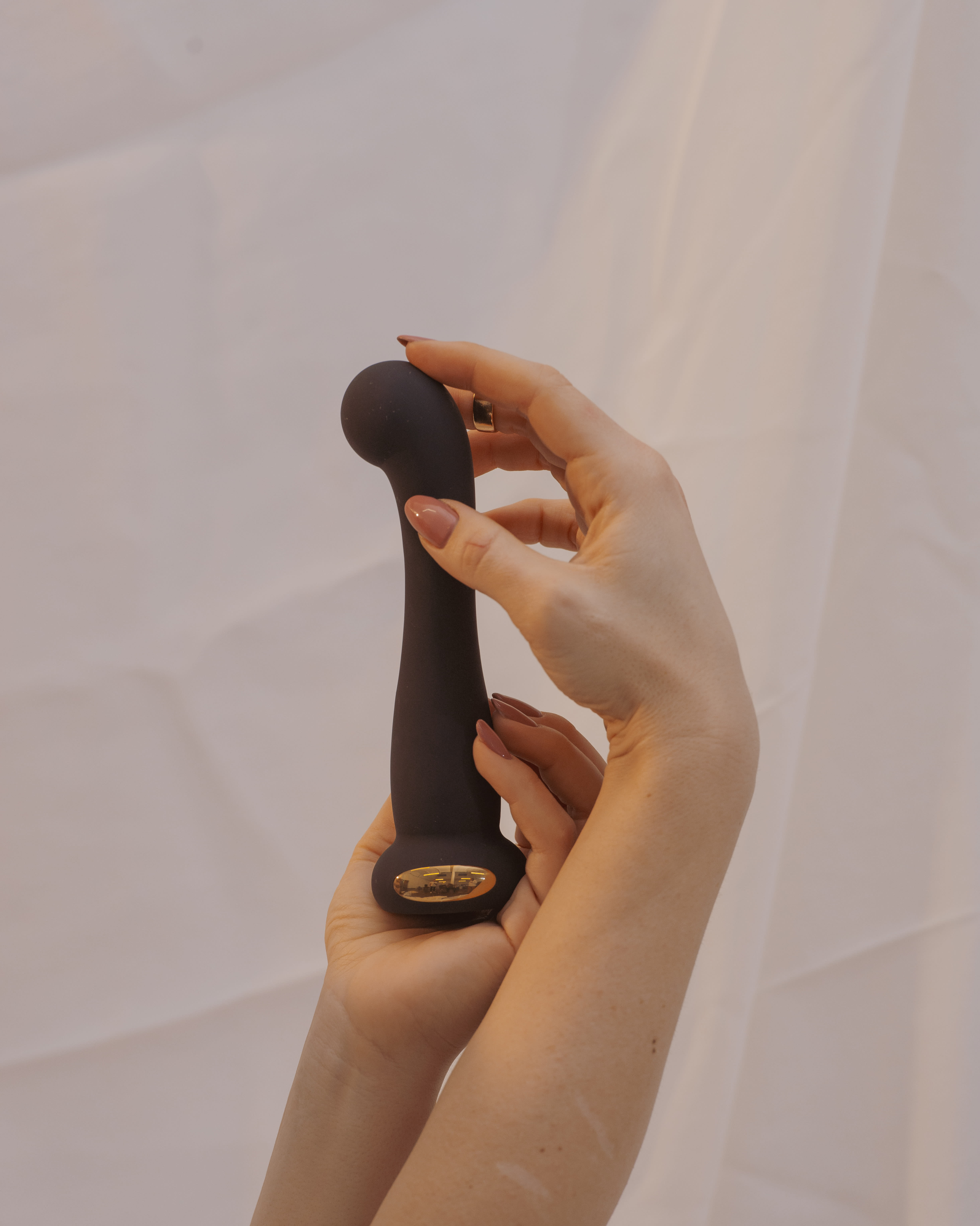 Capricorn: Nirvana
Goal-oriented, Disciplined, Pragmatic
If there's one or two things we know about Capricorn, it's their ambitious and hard-working nature. But how do they look so dang effortless doing it?

Goal-oriented and sexy af, you can rely on a Cap to get the job done and always looking sleek and sexy while they make that magic happen. Which pretty much sums up the Nirvana exactly. All the power of a wand without a clunky cord getting in the way of reaching your nirvana? We tip our Cap to that.
Key phrase: I use my pleasure to empower.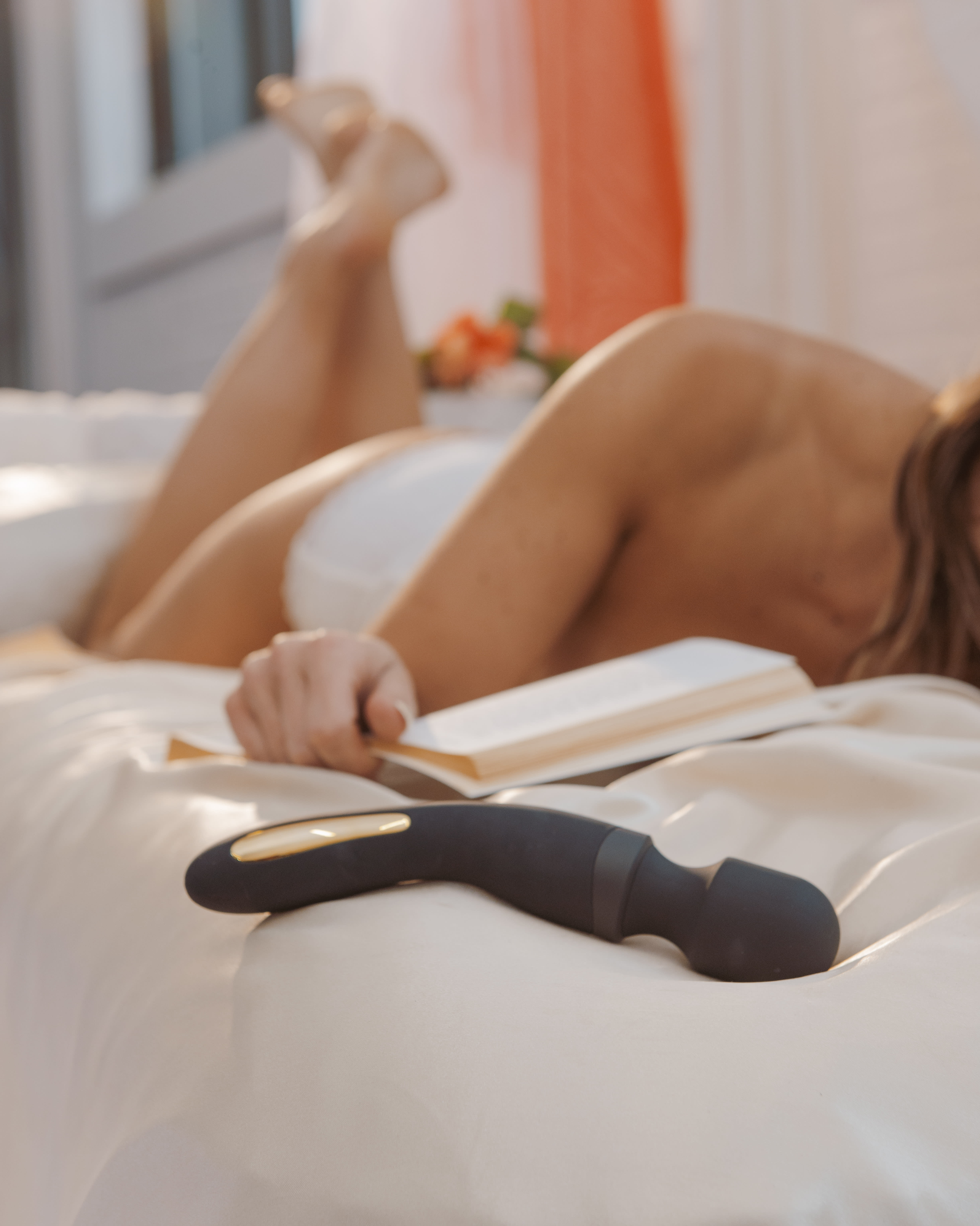 Aquarius: Pebble
Inquisitive, Progressive, Free-spirited
Going against the grain comes as second nature for Aquarius, so we love this little Pebble for our little rebel of the zodiac.
Aquarius is socially conscious and technologically inclined. They're a natural collaborator (shout out to our pals at Buzzfeed!) and prioritize the people's plights (goodbye pattern settings!) to solve problems and drive big innovative change. And don't let Pebble's under-the-sea appearance fool you -- just like Aquarius, this suction toy is all about the air element.
Key phrase: I know exactly what we need to take this up a notch.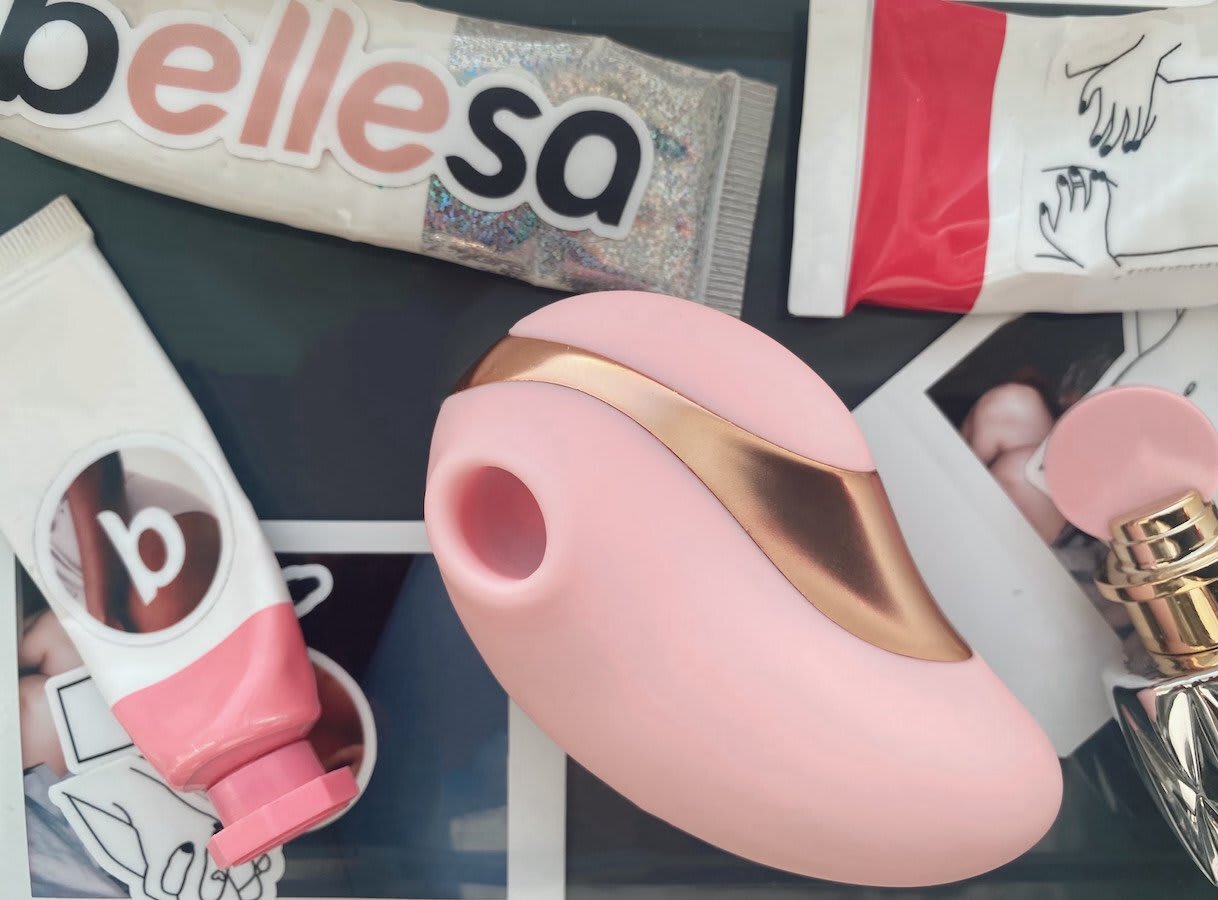 Pisces: Luvli Ditto
Creative, Empathetic, Intuitive
Closing off the zodiac wheel as well as this list is wise Pisces. This sensitive soul is ever swimming in the vastness of the dreamscape, and their capacity for compassion is just as expansive.
Pisces always wants to ensure their people are taken care of. But never forget, dear Pisces: this generosity can and should be directed to yourself too.
Luvli Ditto is perfect for making sure that clit stim doesn't get overlooked in the midst of any deep and/or dirty love making, while also leaving hands free to dole out even more pleasure. Because when you dive down to Pisces level, you really can feel it all.
Key phrase: I believe it's all coming together.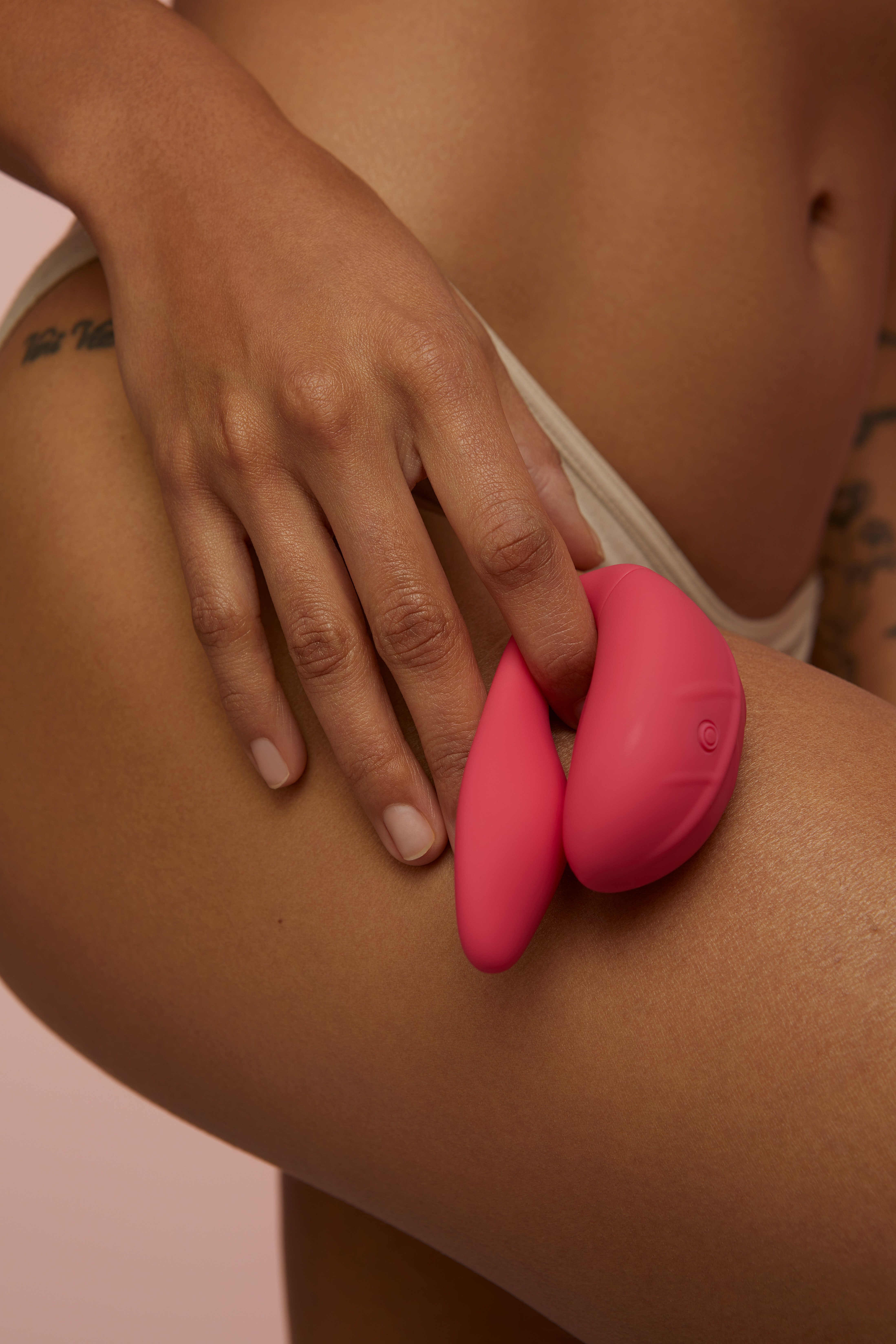 Stay in the loop, bb
Our top stories delivered to your inbox weekly