Sex
Spring guide to sex toy duos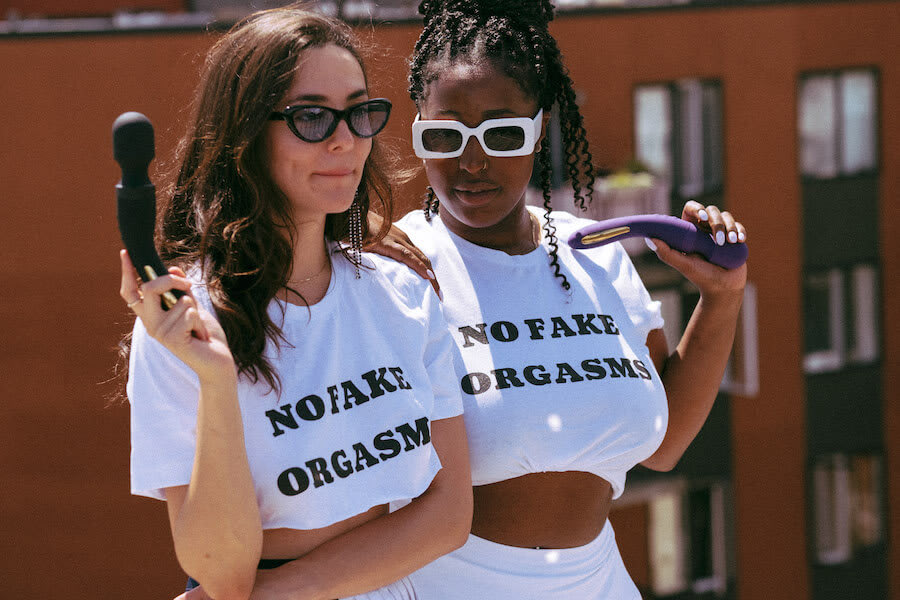 We are so here for all you rookies in the room who are just starting out on their journey to find their first (or first in a long time) sex toy. Congrats on taking this huge step in owning your pleasure!
This one is for the bbs who have already gotten acquainted with their intro toyfriends and are looking to shake things up; ready to upgrade the sex toy box or enhance what's already in there.
The old saying may go that "less is more" but in this case, more can be sooo much more. You never know what you might discover by shaking up the routine, partnering your fave toyfriend with another, and tweaking how you go about your business to hit. that. spot.
Here's a list of some of our fave product pairings to bring your personal pleasure game to the next level.
1. G-spot Vibe + Wand
Aurora by Bellesa is our flagship bae, the one that started it all.
Some use it exclusively for clit stimulation, some use it for a deep g-spot stroke, others flip back and forth depending on the mood of the moment. With its sleek, lightweight, waterproof design, it's one of the most versatile toys in town, so it's no wonder that it's been the #1 best seller since it came on the scene.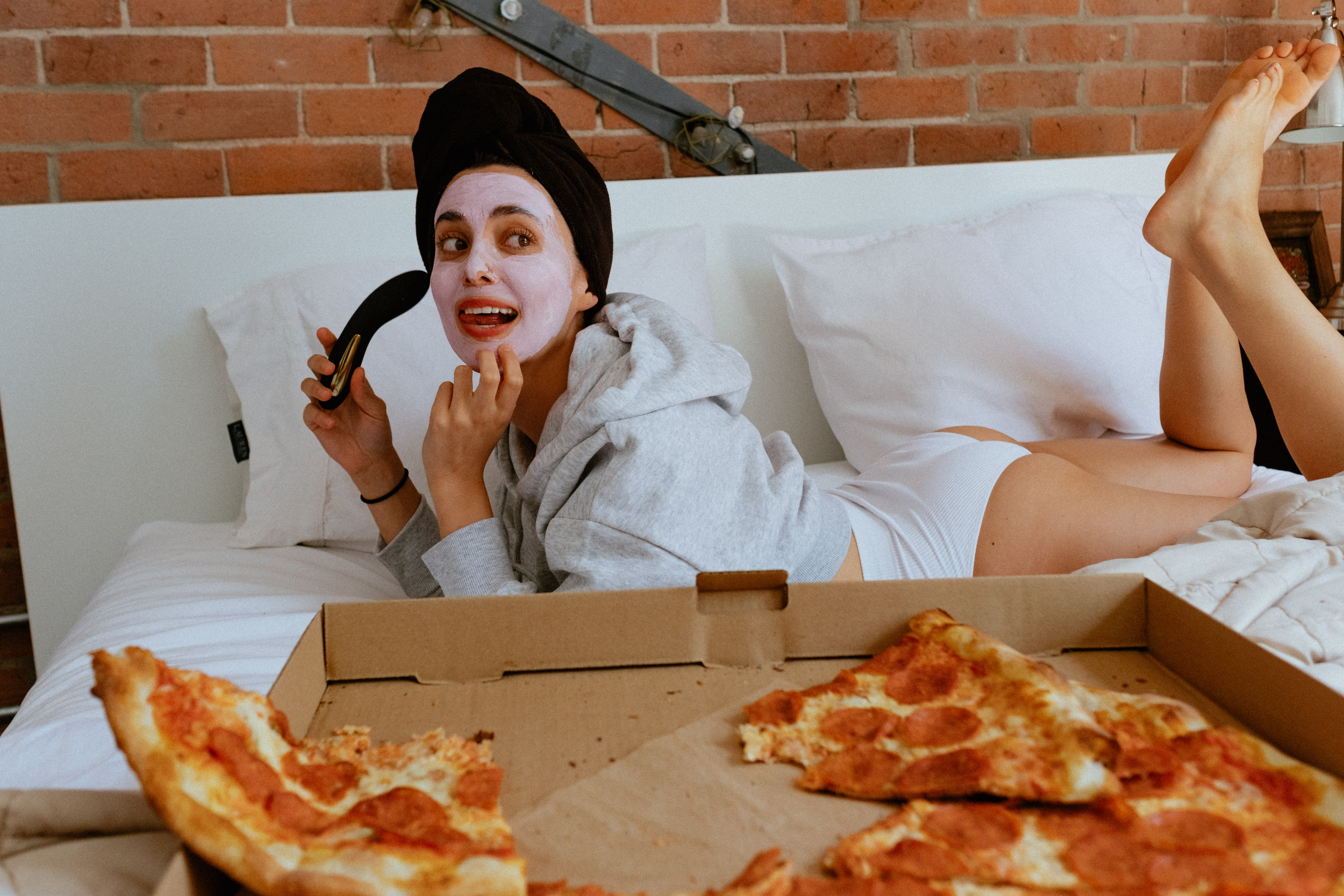 While Aurora's buzz gets the job done, a toy that size can only purr so hard. For those looking for a bit more oomph, partner your Aurora with the Nirvana by Bellesa. As a wand, Nirvana has bigger, rumblier vibrations available than the more petite Aurora, making it a more powerful ally for external clit stimulation.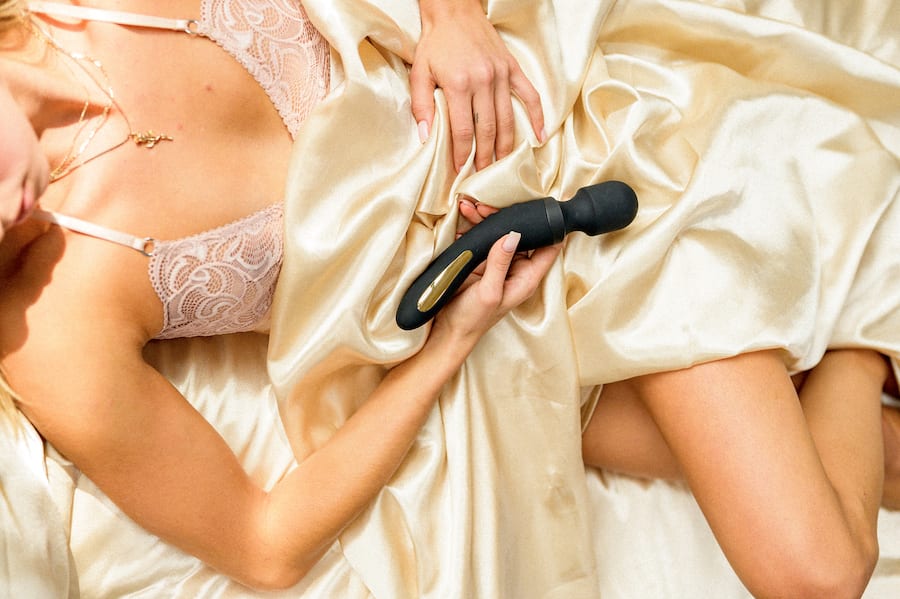 With your Nirvana wand in one hand, casting its magic externally, trusty Aurora is then free for anything from shallow thrusting to deep g-spot massaging in your other hand. Meaning, you can stroke the clitoral nerve endings inside and out, and vibe your way to bespoke dual stimulation orgasms for days.
2. Suction toy + Glass Wand
BuzzFeed x Bellesa Pebble is the powerful little suction toy that's been making air waves ever since it dropped, and it shows no sign of stopping, much like the pleasure potential in this next pairing.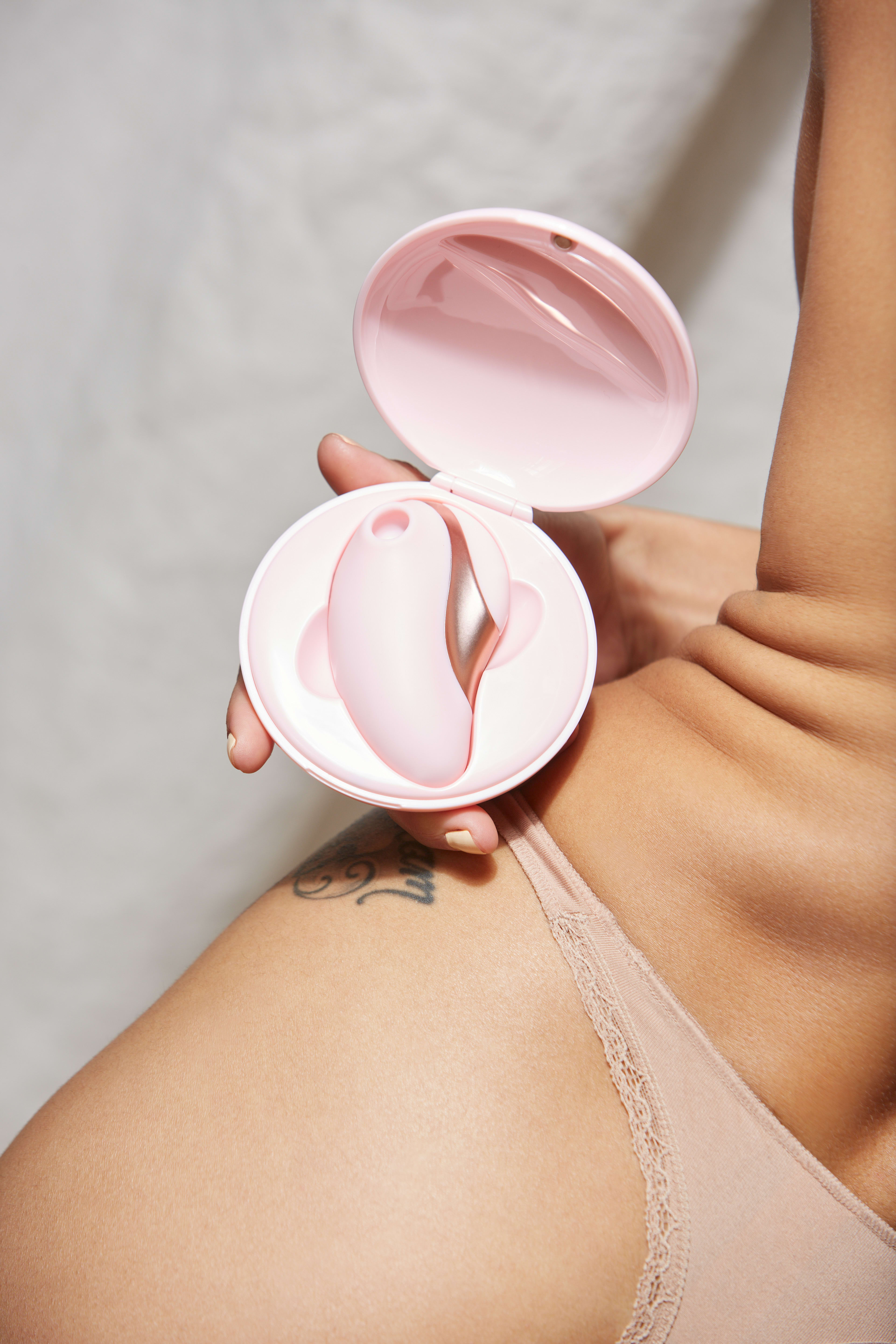 Enter: the glass dildo.
Glass toys are the unsung hero of sex toys. You can safely use any kind of lube without any concern of it breaking down and they're the easiest to clean. They just don't vibrate, so they tend not to be the vulva-owning beginner's first choice.
This is another two-hand job with Pebble providing clit stimulation the way it does best, while the glass wand offers a firm but gentle (as you please) internal massage. The glass's rigidity provides greater resistance, which can even increase the strength of orgasmic contractions since the muscles have something to really clamp down on.
Note: Like any toy, there's no one size and setting that fits all, and suction toys can pose a steep learning curve for some bodies. We all experience pleasure differently, so how we tap into it can differ too. But especially if you're someone who gave suction a shot and didn't understand what all the hype was about, I highly recommend giving this pairing a chance.
3. Erotica + Remote Panty Vibe
When I'm not gushing about fave toyfriends and dildostrology, I'm busy curating Bellesa's top-notch erotica collection. So trust me when I say: Eva Monroe is one of the best kink-leaning feminist erotica writers in town. And for anyone looking to explore the kinkier side of their fantasies, or simply intrigued by what others might get out of it, To Sir, WIth Lust series is an absolute must-read.
This tale follows the inner thoughts and feelings of a woman on a date with her wicked, clever partner who sets challenges for her while they're out in order to explore and entertain her submissive tendencies -- like getting herself off at the dinner table.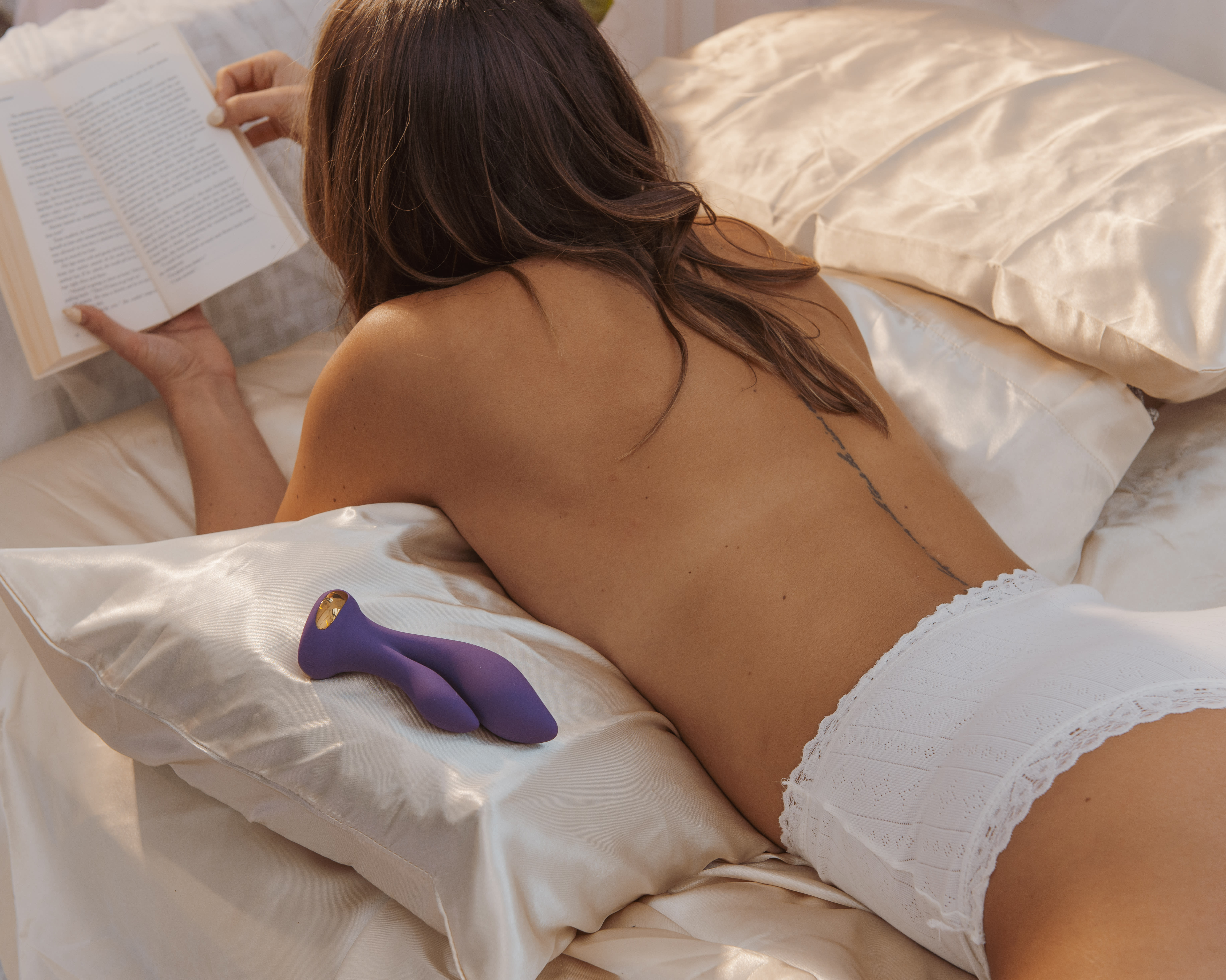 To take this story experience to the next level, why not try pairing up with a nice little panty vibe to free up your hand while you read -- or hand the remote over power to a partner to help direct the whims of your pleasure.
4. Your fave dildo + Cock ring
So you've got the perfect dildo -- it's the exact shape and colour and texture you were after. It straps in perfectly to a strap-on harness for pegging play. Maybe it has a suction cup base too for the best of hands-free riding.
But maybe you've found now that you'd like it even more if it vibrated. Or if it provided a bit of clit stimulation for you or your partner.
Well, we've got a hack for that too.
Cock rings are good for more than just erection enhancement. A nice vibrating ring like our top selling Halo by Bellesa can take that perfect dildo of yours and make it even more powerful. Like a little Voltron of sex toys. Just slide it down the shaft, strap in if desired, and vibe on!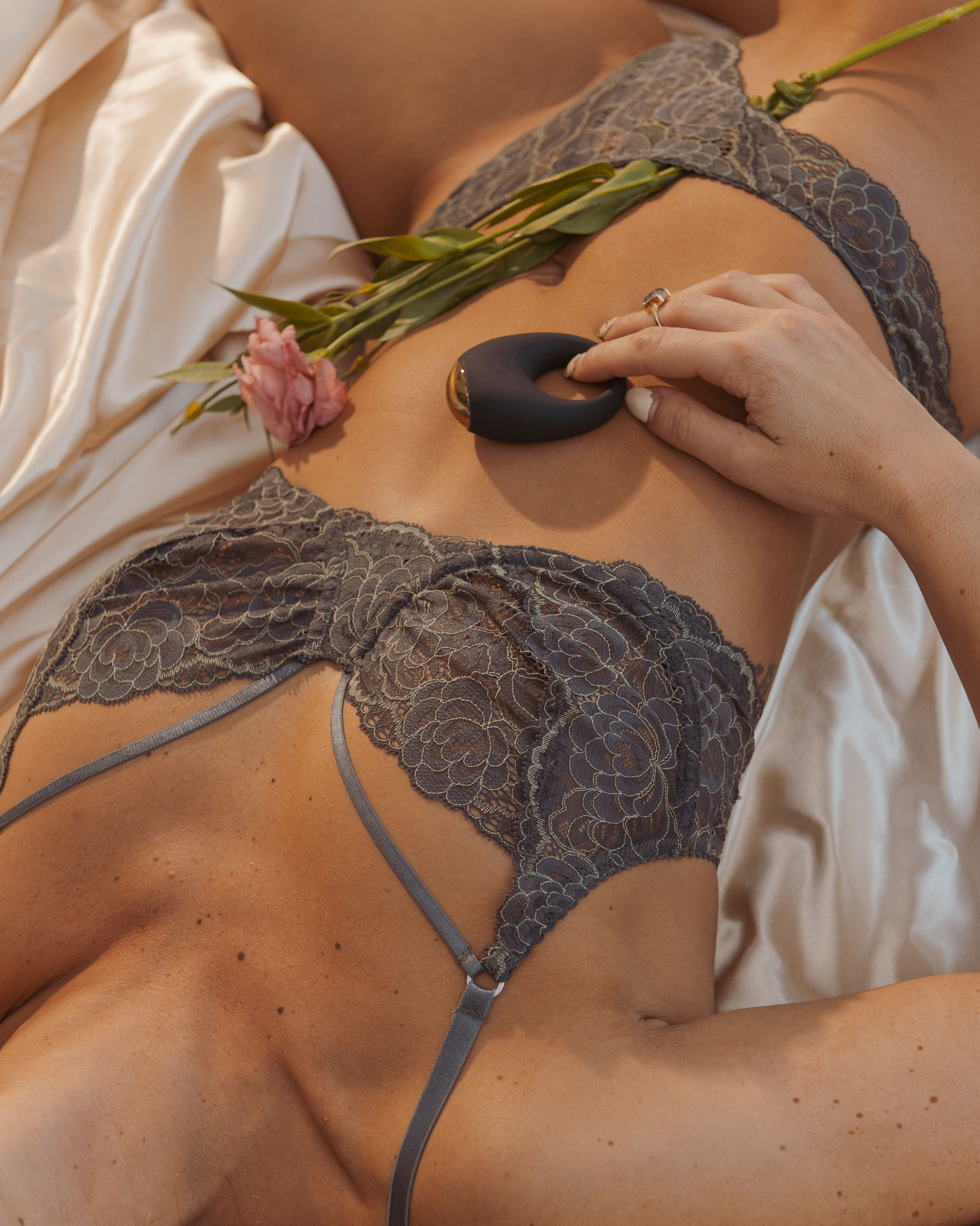 Stay in the loop, bb
Our top stories delivered to your inbox weekly