Sex
O on the go: discreet toys for hot to trot travelers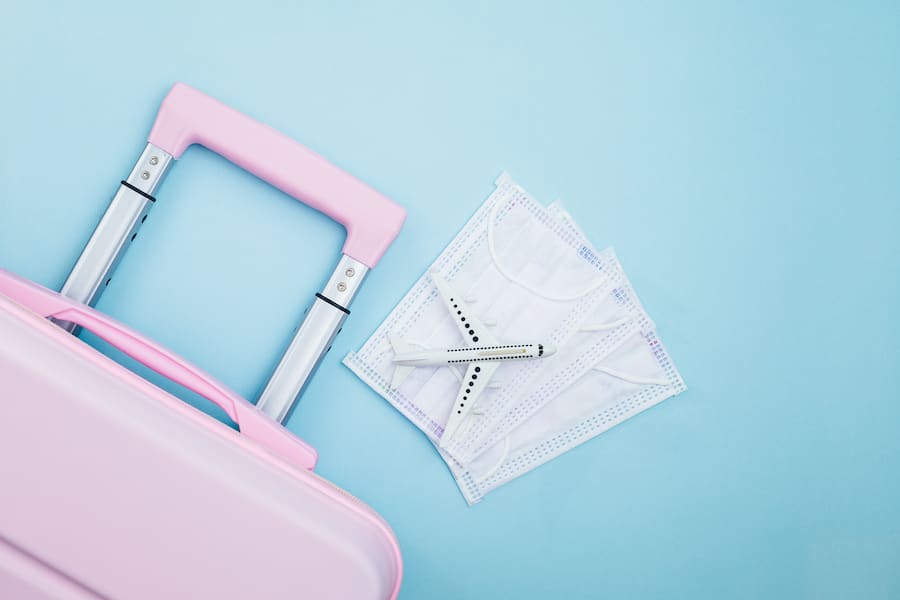 So you're taking a trip: given the whole pandemic ordeal, I'd say congratulations are in order. Whether you're hopping a flight, embarking on a road trip, or simply getting away for a weekend, there's no reason not to pack a little pleasure for the journey ahead. Maybe you're going it solo and could use a pick-me-up. Or you're traveling with friends and could use the occasional timeout. Or, you're on a vacay with a partner and want to bring along a few extras—y'know, to enrich and enhance as needed. Whatever the particulars of your scenario, you're in luck, because I have it on good advisement that when it comes to top quality sex toys that are also ultra discreet and easy to travel with, there has never been a better time to be alive.
Let's get one thing straight: these are not your mother's sex toys. Apologies if you didn't want to think about that, but the fact remains: these super light, compact and brilliantly discreet toys are modern in all the best ways and bound to render any trip a little (or a lot, hello) sexier.
AirVibe
The AirVibe is a BuzzFeed-Bellesa collaboration that's all that and so much more, honey: they don't call it "a feat in pleasure product engineering" for nothing. This ultra innovative fusion of deliciously targeted g-spot vibrator and cinetic suction technologies is every bad gal's pleasure paradise. Designed to deliver good vibrations to your g-spot and clit simultaneously, we're talkin' blended orgasms of the highest variety—complete with pleasure jets that are strong, true, and incredibly quiet, so you're probably good to go in most bathroom stalls (if that's your thing—just sayin'!). And, best of all, for all you traveling sex goddesses, the AirVibe comes in a marvelously discreet and alarmingly cute clamshell carrying case that'll fit right in with the blush in your purse or any other cosmetic-type items you like to carry around. Plus, it's rechargeable, fully waterproof (hallelujah), and its adjustable stem makes it a wet 'n wild wonder for all body types.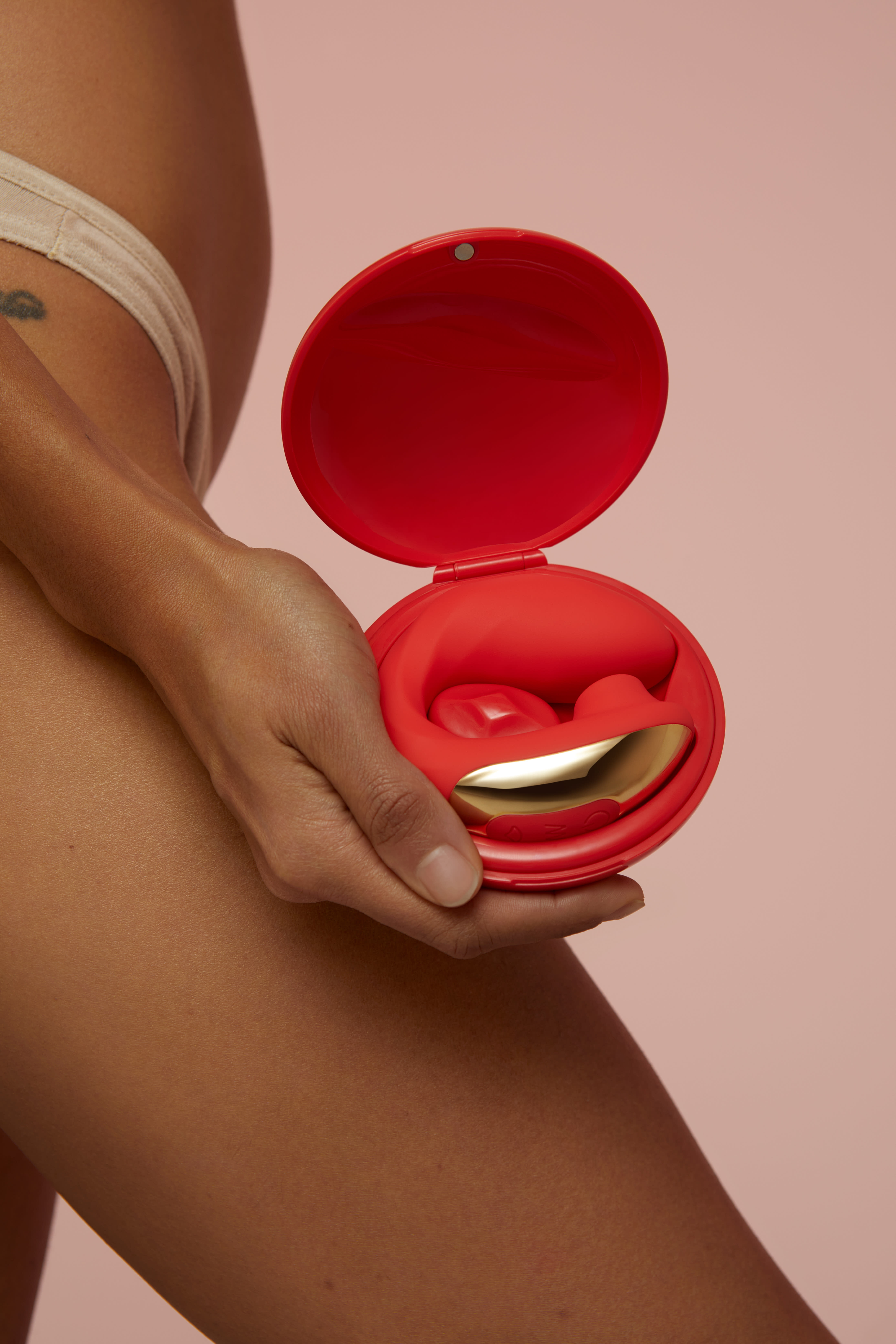 Pebble
Another brilliant collaboration by BuzzFeed and Bellesa, the BuzzFeed Pebble is powered with Bellesa's cutting edge suction and vibration technologies—all wrapped up in a package that's titillatingly discrete and adorably small. It's got the pleasure jets that make the AirVibe such a miracle, as well as complimentary TrueFeel vibrations that naturally compliment the suction. Control them both with separate buttons for an ultra personalized pleasure pathway, baby—without the annoying patterns, 'nam sayin'? Best of all, the Pebble was ergonomically designed to feel more like a natural extension of your body: you can align your index finger with the length of the toy. This rechargeable, fully waterproof toy may not look like much, but it packs a mind-blowing pleasure punch, boasting 5 vibration modes and 5 suction intensities for your perverse perusal.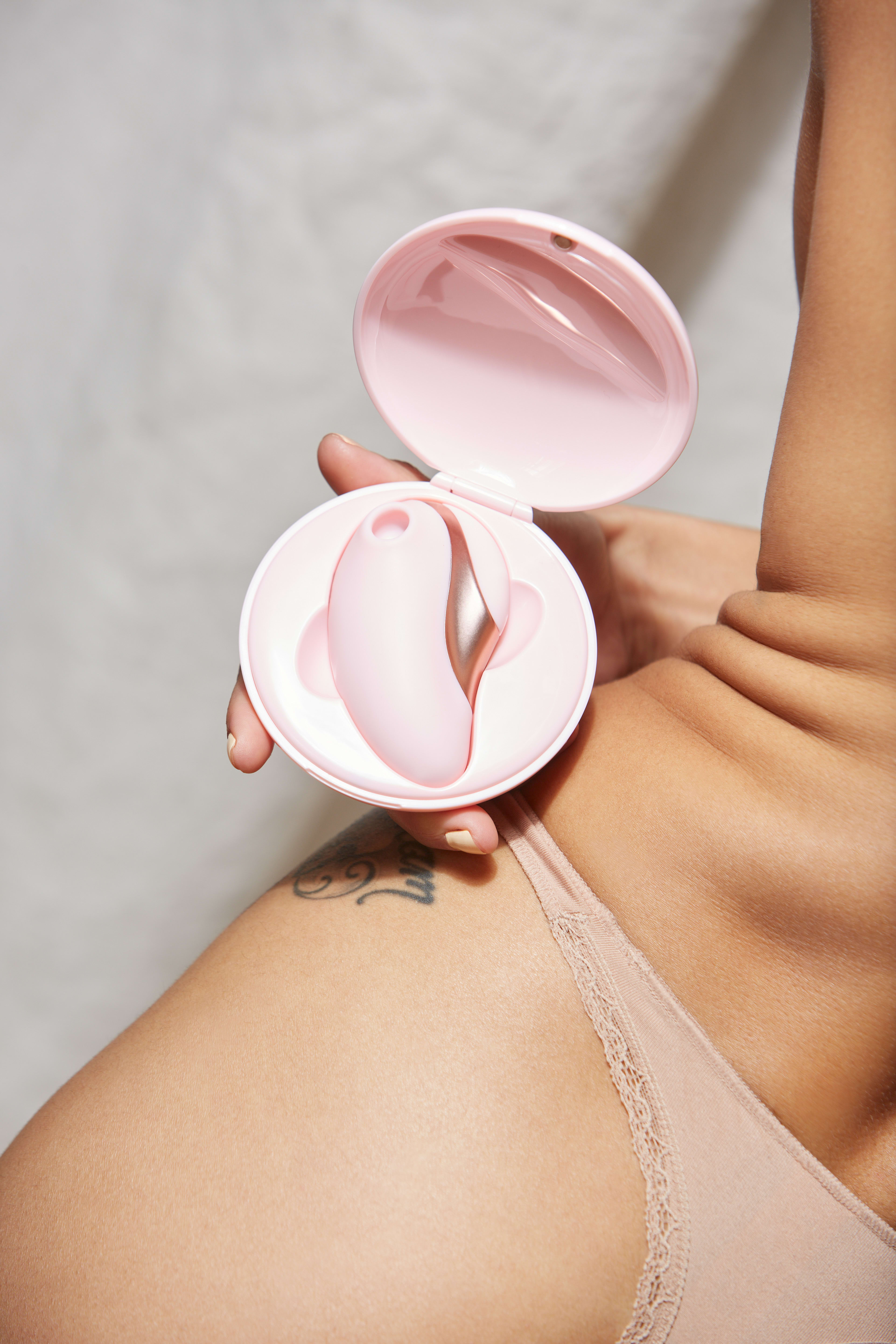 Diskreet Vibe
Introducing the Diskreet Series: the Diskreet Vibe is Bellesa's strongest clit vibrator, but also its most discreet and compact. You get to choose between the pointy side or the flat squishy side: it's a veritable 'choose-your-own-orgasm adventure' that's small enough to hide out in your pocket or purse while you board that train, plane, or automobile. Turns out that the only thing better than getting outta dodge is getting outta dodge with the company of a strong and quiet clit vibrator—one that looks nothing like a vibrator and comes in that forever-cute li'l clamshell case. The Diskreet Vibe is 100% waterproof, and charges magnetically via USB. The whole package has a diameter of 3.5", in case you were taking measurements!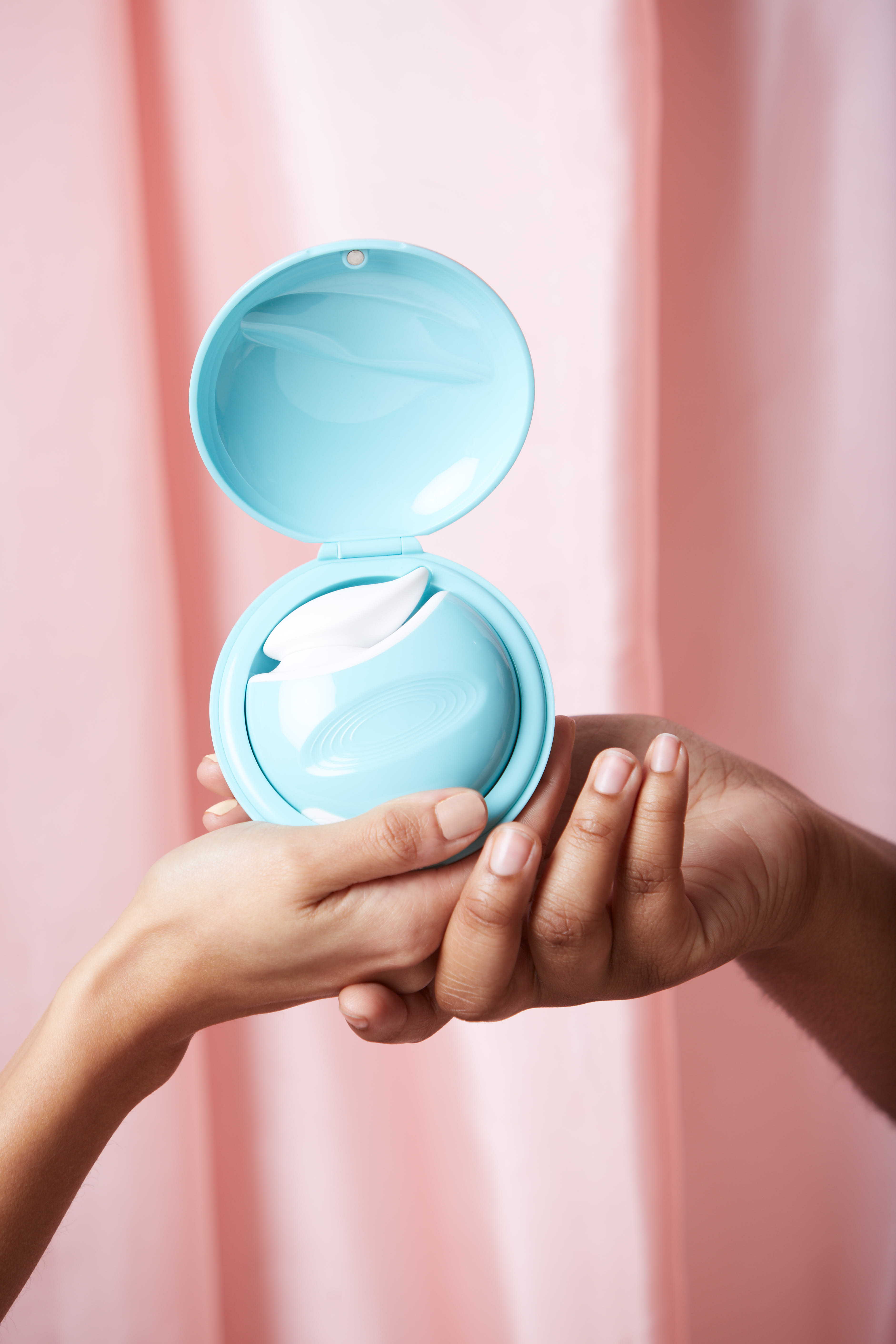 Diskreet Air
Diskreet Air yet again features Bellesa's star power cinetic suction technology in a small and discreet form factor built to wow the most understated among us. Boasting the same 3.5" diameter as its sister toy, Diskreet Vibe, you're sure to love it on the road. Lay back in your hotel motel, or Holiday Inn, and let the Air's pleasure jet waves envelop and love up your clit in ways you've never experienced. This vibrator offers cutting edge clit stimulation tech that gently sucks and caresses you until you explode. Choose from 5 suction intensities, from beginner all the way to black belt. We're not joking when we say you may find yourself cumming for minutes on end. This baby is 100% waterproof, and can be conveniently charged via USB—while in its carrying case, that is, for extra discretion.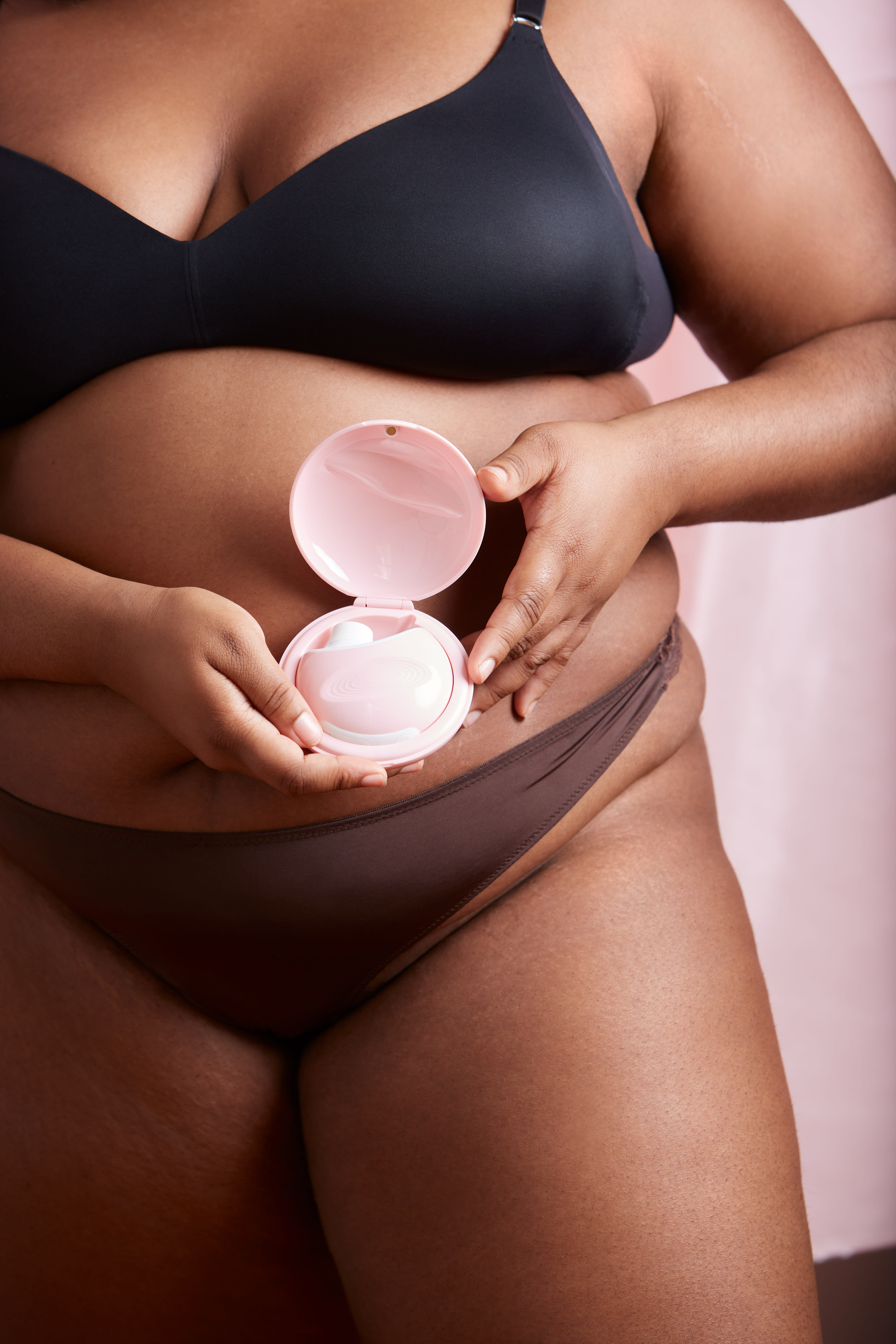 Wherever it is you happen to be heading, it's imperative that you pack all the essentials. All of the above hyper discrete sex toys make an indispensable addition to any curious traveler's survival kit. Happy trails to all! <3
Stay in the loop, bb
Our top stories delivered to your inbox weekly