Podcast
Balls Deep Episode 31: Pregnancy Tests, Olympics Sexism, and Body Neutrality with Maddie Dragsbaek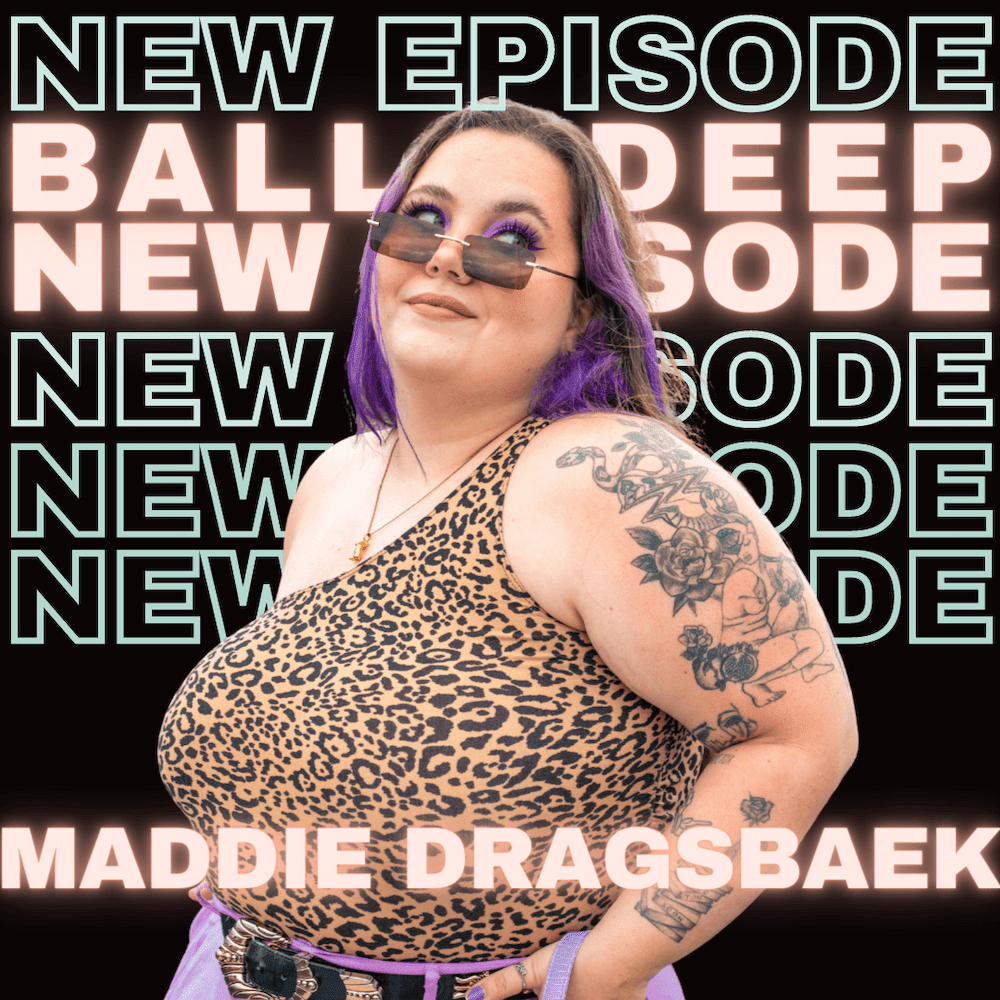 Balls Deep: July 30th, 2021
It's the 31st episode of Balls Deep!! WE'RE SO OLD!! This week, Arielle shows up with a big ol' hickey (and a surprising announcement), Rachel laments adult hangovers, and the girls give the best hack for inducing menstruation. In schmooze, the girls discuss Barney's tantric sex cult, why the Louvre is suing Pornhub, Vince Vaughn's new comedy-horror movie, Freaky, Amazon's upcoming lesbian reality show, Tampa Baes, and sex toys in space (phew!). After a riveting conversation on celeb couple Zach Braff and Florence Pugh's age gap, Rachel breaks down "sexual gaslighting" and how to spot it. The gals also get balls deep in relevant Olympics news.

Body-positive YouTuber and filmmaker Maddie Dragsbaeck joins the pod for a conversation that will leave you with a new appreciation for your body. Tune in for how the body positive movement was co opted by the self-love movement, plus sized tips for riding cowgirl, and Maddie's experience being fetishized for her physique. Stick around for the end, you don't wanna miss Maddie's first porn story!

Okay, so... a Blue Baller tells us about your next girls' night activity — presenting a slideshow on your sexual debut — and another listener shares her very real and scary experience with a predatory Uber driver.
Check out Bellesa's new merch! Best sellers include the No Fake Orgasms T-shirt and Hydrate and Masturbate crewneck.
Click here to check out all platforms where you can listen to Balls Deep.
Listen on Apple:
Listen on Spotify:
And follow us on Instagram @ballsdeepwith
Stay in the loop, bb
Our top stories delivered to your inbox weekly