Podcast
Balls Deep Episode 34: Pick Me Girls, Queer Representation, and Intuitive Dating with Dana Hamilton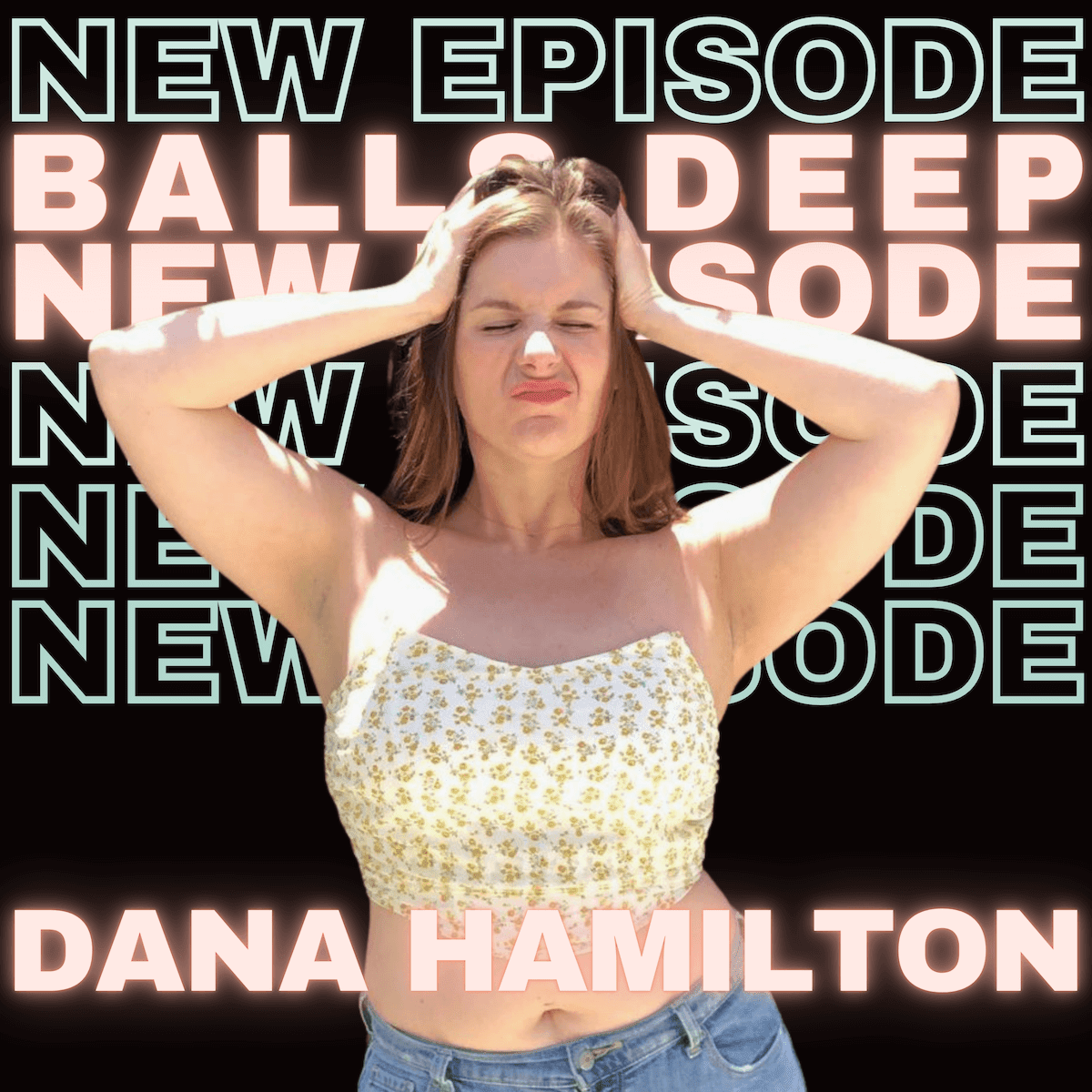 Balls Deep: August 20th, 2021
Cheers to the weekend, Blue Ballers! This week, Rachel reveals herself to be a recovering "Cool Girl," Arielle has a smallllllll emotional breakdown, and the girls get Balls Deep into queer representation in Scooby-Doo, Batman, and Gossip Girl. Later on, they pose the age-old question: "Just how far will you go for sex?" and explain why Jamie Spears stepping down from Britney's Conservatorship isn't as great as it might seem. In sex news, Rachel and Arielle explore why Nazi Porn is so popular, remind you it's healthy to have sexual fantasies (even if you're in a relationship), and break down why you don't need to be worried about Apple scanning your iCloud photos for porn.

Strap in for this week's interview with Anti-Diet Dating coach, Dana Hamilton, who helps break down the social stigmas around bodies and boys. She gives tips on how we can remove some of the anxiety around rejection, explains how to practice intuitive dating, and gives us some very real advice on why it's okay to walk away from people who aren't meeting our standards.

Okay, so a caller is wondering how to recover her sex drive after getting out of a relationship and another listener is wondering if her post-sex depression is normal. (It totally is!).
Check out Bellesa's on sale items - these discounts are for a limited time only!
Click here to check out all platforms where you can listen to Balls Deep.
Listen on Apple:
Listen on Spotify:
And follow us on Instagram @ballsdeepwith
Stay in the loop, bb
Our top stories delivered to your inbox weekly