Podcast
Balls Deep Episode 35: OnlyFans, Plastic Surgery, and Toxic Exes with Tefi Pessoa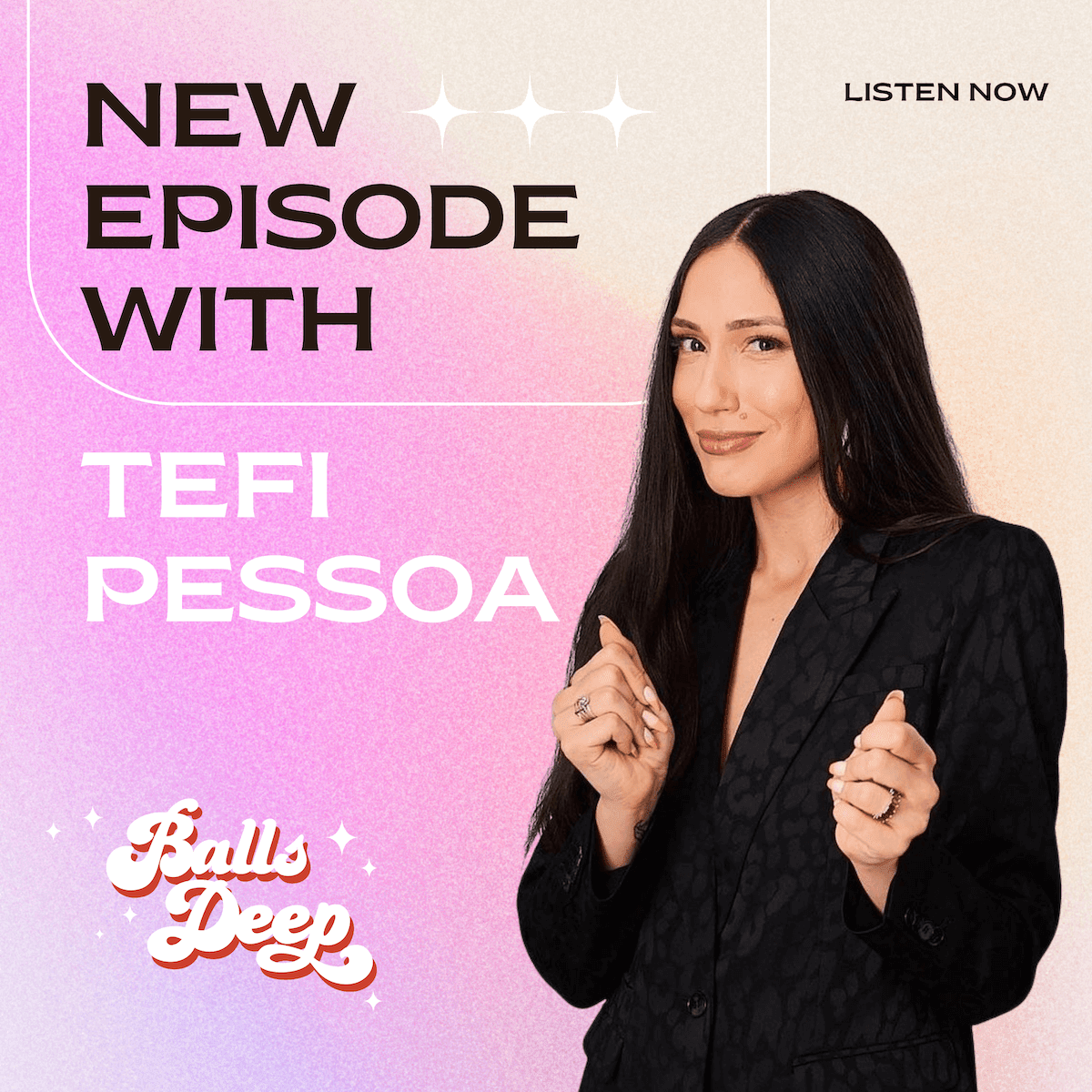 Balls Deep: August 27th, 2021
It's the last Friday of the month, Blue Ballers and we're here to help you go out of the month with a BANG! This week on Balls Deep, Rachel gets cock-blocked by her new kitten (Mandy Patinkin), Arielle takes a look inside a subreddit community where people fantasize about shtupping bees, and the girls schmooze about ugly representation, botox, and friend breakups. In news, Rachel and Arielle get Balls Deep in the disaster that is OnlyFans banning porn and why no one should ever have "maintenance sex" with their partner.

Queen of pop culture and your TikTok BFF, Tefi Pessoa, joins the pod for a hilarious conversation on how she manifested her dream career and finally ditched her toxic ex. Listeners beware, shit gets heavy, but we keep it real and laugh through it, as always. Stick around for the end, you don't wanna miss Tefi's first porn story.

Okay, so… a Blue Baller feels like she missed out on a hoe-phase, and another caller wants to know if she should tell her husband she's fantasizing about fucking a stranger.

UPDATE: After recording this episode, OnlyFans shared an update saying they will no longer ban porn starting October 1.
It's your last chance to get up to 25% off sitewide! Check out best sellers here.
Click here to check out all platforms where you can listen to Balls Deep.
Listen on Apple:
Listen on Spotify:
And follow us on Instagram @ballsdeepwith
Stay in the loop, bb
Our top stories delivered to your inbox weekly