Podcast
Balls Deep Episode 37: Balls Deep in Abortions (F*ck you, Texas!)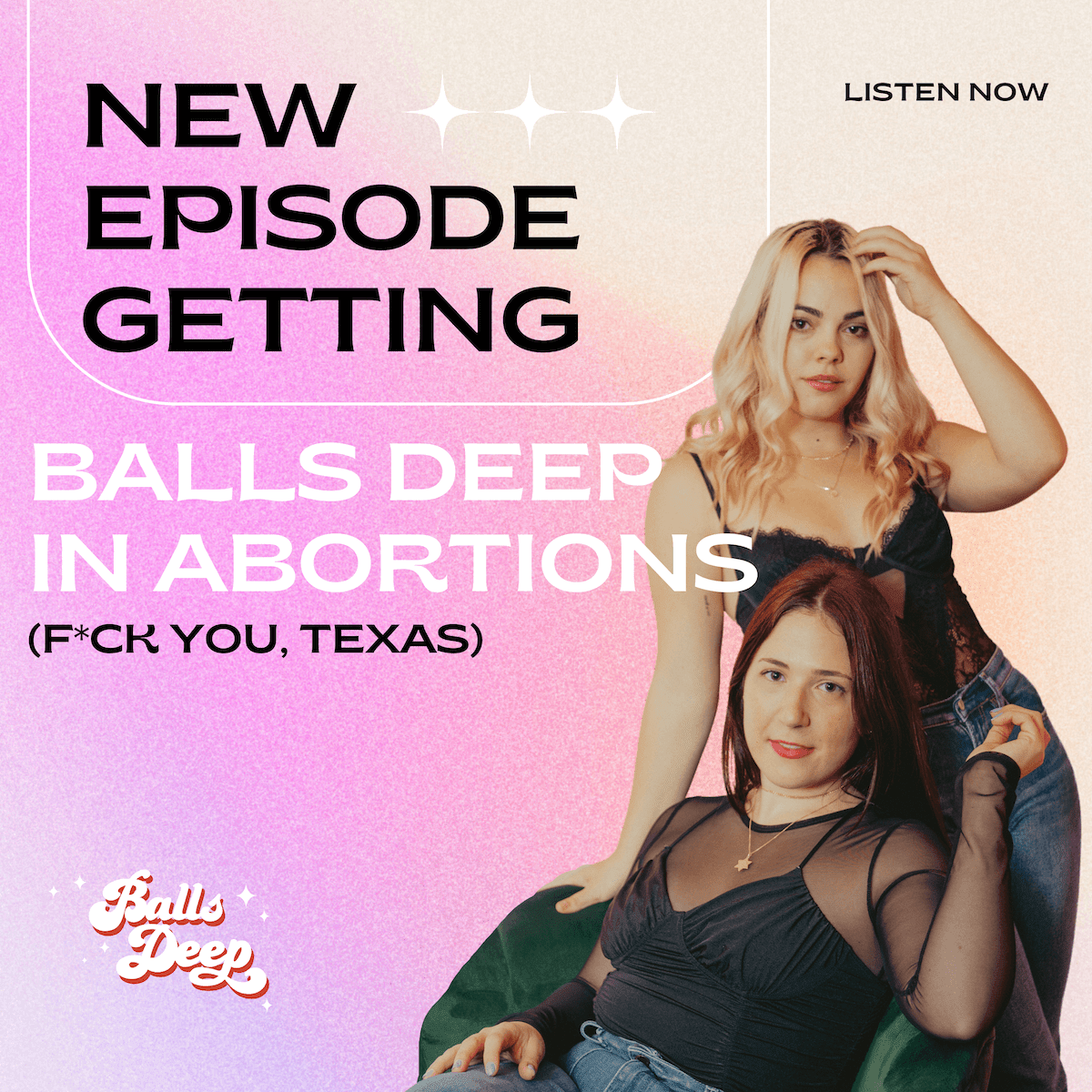 Balls Deep: September 10th, 2021
Happy Friday, Blue Ballers! This week, Rachel and Arielle get balls mf deep in all things abortion, and yes, they're looking at you, Texas (and Mississippi, and every other state that's tried to undermine a person's right to abortion!). In this special edition episode, things are going to sound a little different. While there isn't a guest interview, there is a breakdown of all the information you need to better understand the history of reproductive rights in the United States and where we'll go from here. The girls tell you everything you need to know about the state and federal laws, bust some major myths about the surgery, and break down who gets abortions and why. (The answers may surprise you!) Warning, shit most definitely gets real, but as always, Rachel and Arielle keep it fun and flirty.

P.S. Thank you to all the Blue Ballers who submitted their questions, shared their stories, and helped us put this episode together. We couldn't have done it without you!
Click here to check out all platforms where you can listen to Balls Deep.
Listen on Apple:
Listen on Spotify:
And follow us on Instagram @ballsdeepwith
Stay in the loop, bb
Our top stories delivered to your inbox weekly