Podcast
Balls Deep Episode 38: Divorce Parties, Cuffing Season, and Cycle Syncing your Period with Nicole Bendayan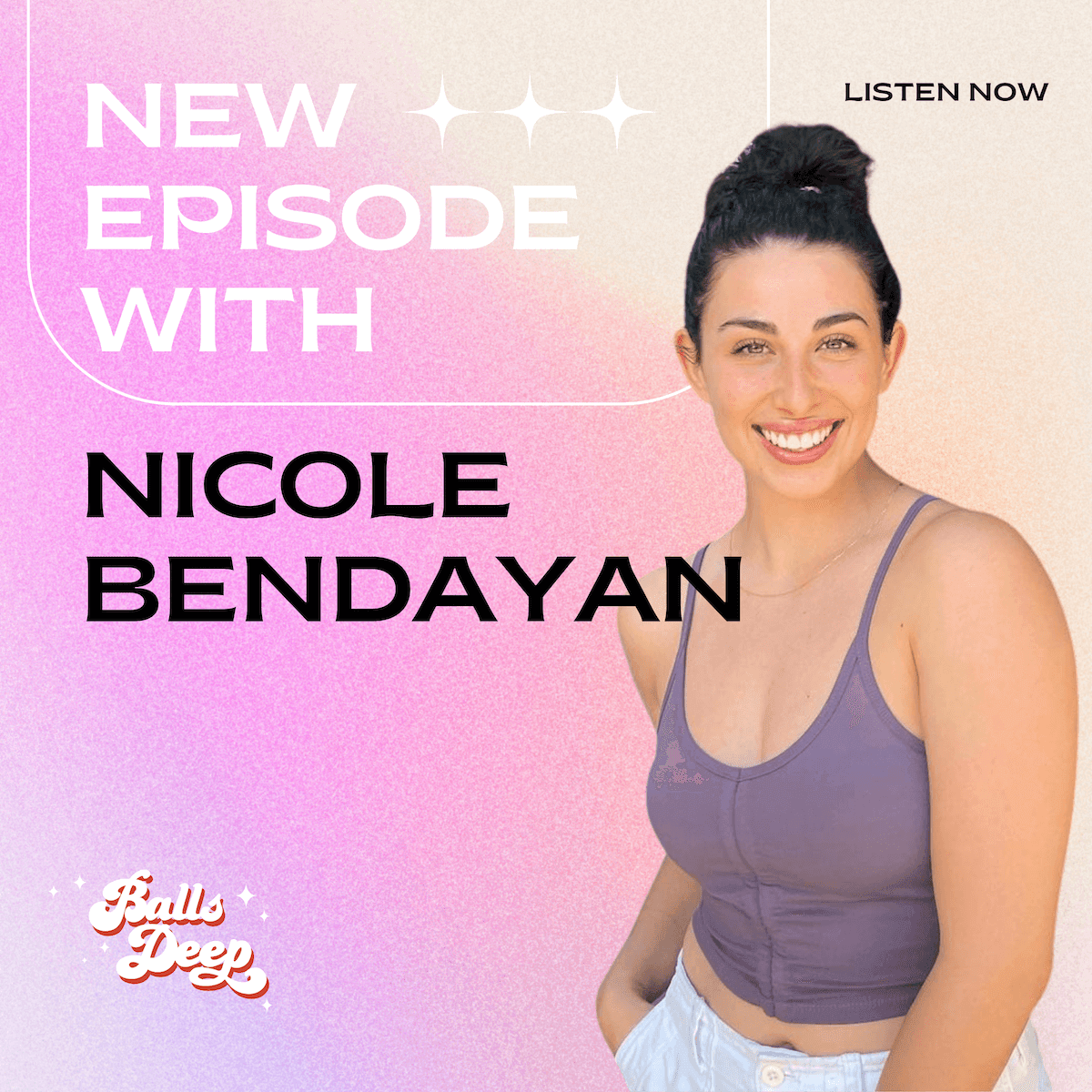 Balls Deep: September 17th, 2021
Happy Friday, Blue Ballers! This week, we're back to our regularly scheduled programming. Rachel attempts an interesting TikTok trend with her boyfriend, Arielle reunites with her FB husband, and together, the girls schmooze about divorce parties, cuffing season, and baby fever in Hollywood. The girls also get Balls Deep in dating contracts, Amazon's new docu-series LueLaRich, and explain why straights probably shouldn't be partying at gay bars. In news, Rachel gives a quick update on Texas's abortion ban and Arielle breaks down the California bill that would ban stealthing.
Cycle-Syncing Nutritionist Nicole Bendayan joins the pod for an enlightening and educational conversation on how you can optimize your menstrual cycle. Women know so little about how our period cycle and birth control affects our bodies (thanks, patriarchy!), and if you have a uterus this interview is a MUST listen.
Okay so… a Blue Baller calls in with a complaint about getting cat-called, and another listener vents about her toxic ex-friend.
Click here to check out all platforms where you can listen to Balls Deep.
Listen on Apple:
Listen on Spotify:
And follow us on Instagram @ballsdeepwith
Stay in the loop, bb
Our top stories delivered to your inbox weekly