Podcast
Balls Deep Episode 41: Twerking, Desexualizing Consent, and Ditching Diet Culture with Kenzie Brenna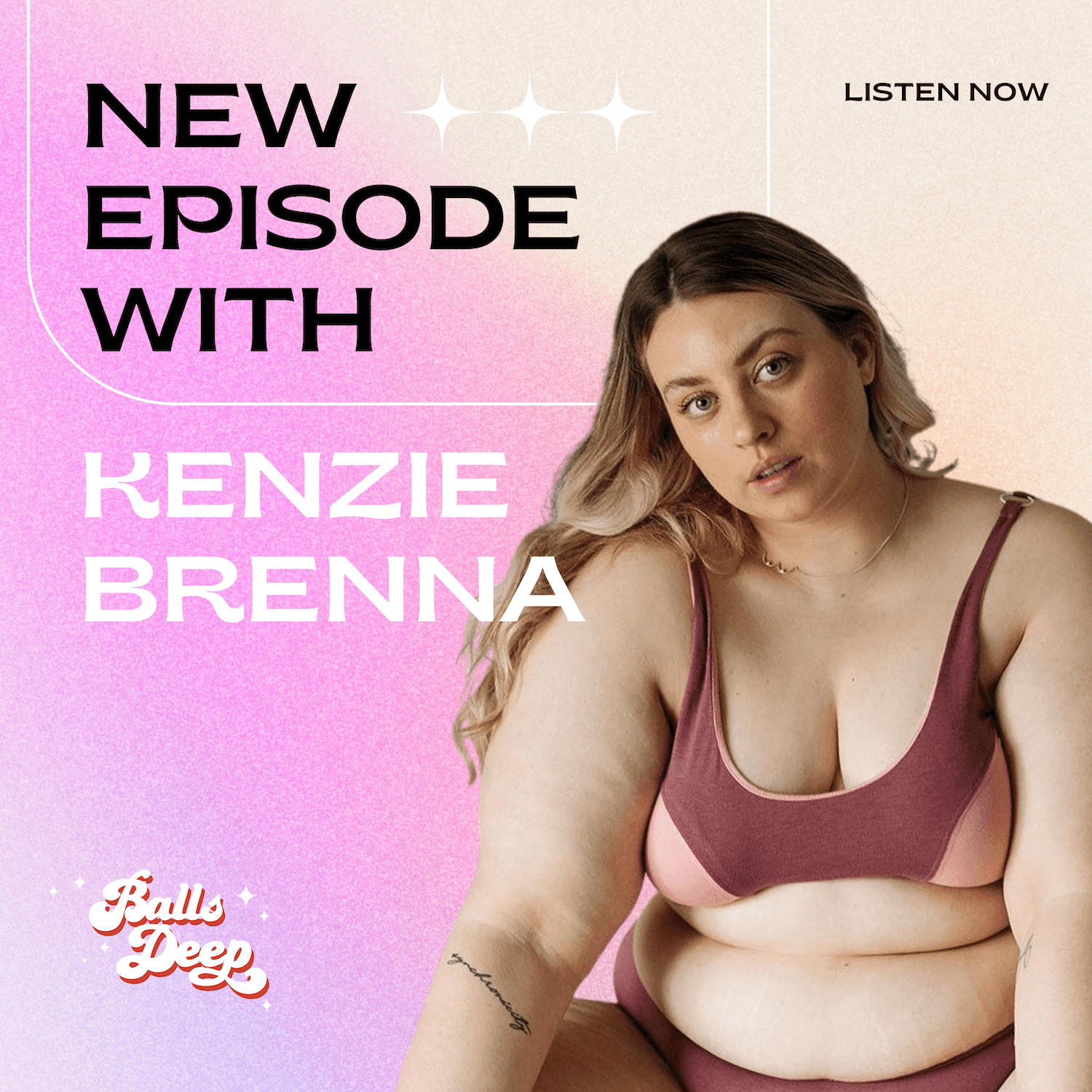 Balls Deep: October 8th, 2021
Happy Friday, Blue Ballers! This week, Rachel takes a necessary break from work (and celebrates her birthday in solitude), Arielle needs new pants to fit her fat ass, and the girls chat about Tom Brady's grossness and Lizzo's TED Talk on twerking. In more schmooze, the girls teach men how to properly cover their infidelity, explain why some men botch their house chores, and Arielle recommends watching Professor Marsten and the Wonder Women on HBO. Fresh off the press, the cohosts get Balls Deep in how the pandemic showed us consent isn't just about sex and the correlation between appearance dissatisfaction and sexual problems.
New friend of the pod Kenzie Brenna chats with the girls about healing your inner child and why she pivoted from being a weight loss influencer to a self-love influencer. The girls get into the double standard placed on women's bodies and how Disney totally fucked them all up. Tune in for an incredibly raw conversation on navigating a thin-focused society in a fat body.
Okay, so… a Blue Baller calls in with the ultimate dilemma: How can she explore her bisexuality while in a monogamous heterosexual relationship?
Check out our newest toys on sale here - limited time only!
Listen on Apple Podcasts:
Listen on Spotify:
And follow us on Instagram @ballsdeepwith
Stay in the loop, bb
Our top stories delivered to your inbox weekly