Podcast
Balls Deep Episode 43: Unfuckable Vampires, Spooky Sex, and Seances with Patti Negri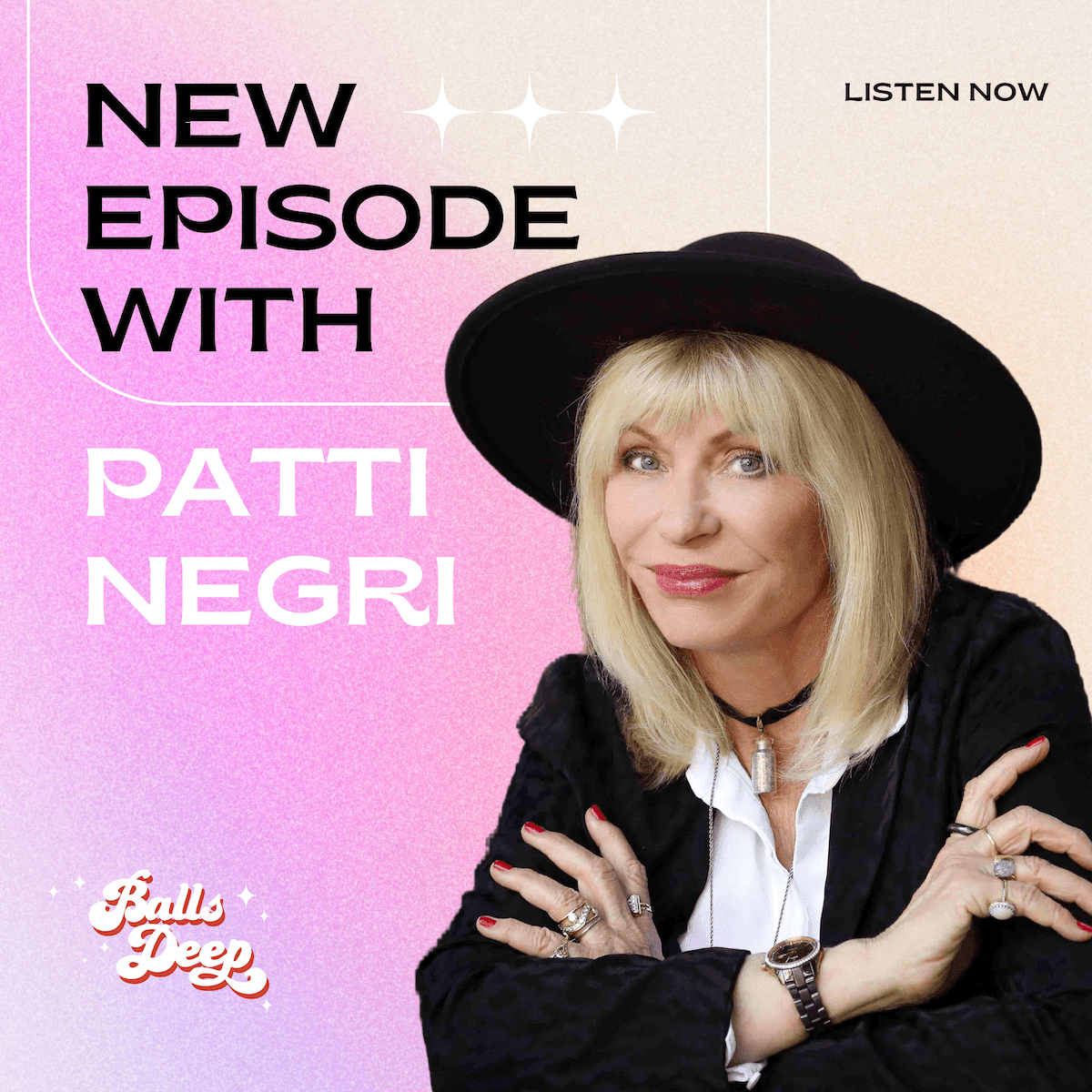 Balls Deep: October 22nd, 2021
Happy Friday BOOs! This week on Balls Deep, Arielle is busy being alone, Rachel has flashbacks to Catholic school, and the girls debate what makes a vampire fuckable. In schmooze, the hosts chat about poo-phoria, why Sex and the City wasn't feminist, and Hollywood's hottest couples. For the listeners, the girls explain why watching porn ISN'T cheating and reveal some of the Blue Baller's sex horror stories. Later on, Rachel shares some stats on rising dating show viewership and falling marriage rates and Arielle talks about three shitty Spanish men who posed as a female author. Guh-ross!
Hold onto your broomsticks y'all, shit's about to get spooky! Hollywood Psychic Medium Patti Negri joins the girls to spill all the saucy stories in her cauldron—from conducting a seance at age eight to conjuring the spirit of Marilyn Monroe. She tells us about the different ways people have sex with ghosts and why she thinks Ouija boards shouldn't be sold in toy stores. Listen up, and don't forget to suspend your disbelief!
Okay, so… a Blue Baller gained weight during Covid (relatable) and is afraid of catfishing her dating app suitors, and another listener wants to test the submissive waters but has no idea where to start.
Take Bellesa's spine-chilling Halloween Challenge here - if you dare...
Listen on Apple Podcasts:
Listen on Spotify:
And follow us on Instagram @ballsdeepwith
Stay in the loop, bb
Our top stories delivered to your inbox weekly