Podcast
Balls Deep Episode 44: Balls Deep in Ghost Sex and Slutty Halloween Costumes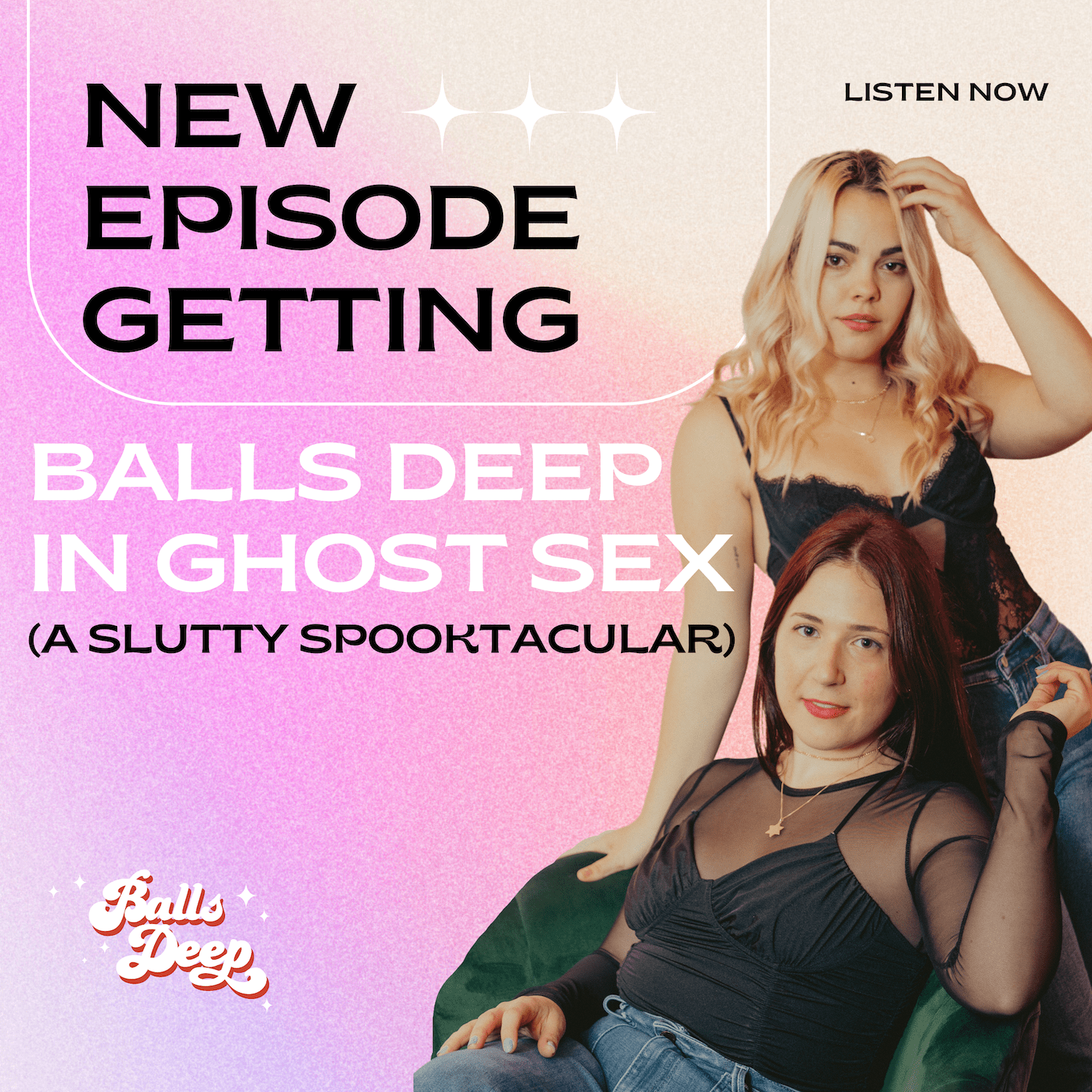 Balls Deep: October 29th, 2021
It's a Balls Deep Spooktacular! No tricks this week, only TREATS for our Blue Ballers! This week, Rachel and Arielle dive into the sexy history of Halloween to explore how a former Gaelic festival evolved into the one time of year when a girl can dress like a total slut and no other girls can say anything about it. The girls wonder if Halloween costumes are sexist, explain why men should show more skin, and give the listeners tips on how to put together a last-minute look.
Did you know that horror is the only genre where women have more screen time and lines than men? Well, now you do. A spooktacular simply isn't complete without an analysis of horror's two favorite movie tropes: The Final Girl and Death by Sex.
For the main event we get Balls Deep into spectrophilia (AKA ghost sex). From Patrick Swayze's Ghost to American Horror Story, pop culture is filled with ghost sex scenes—and according to a handful of celebrities, it's a real thing. Arielle rattles off all the celebs who've gotten down and dirty with spirits, and Rachel tells the dramatic tale of Amethyst Realm, the woman who's had sex with more than 20 ghosts.
Last Chance to take Bellesa's spine-chilling Halloween Challenge here - if you dare...
Listen on Apple Podcasts:
Listen on Spotify:
And follow us on Instagram @ballsdeepwith
Stay in the loop, bb
Our top stories delivered to your inbox weekly