Podcast
Balls Deep Episode 45: Golden Penises, Cringey Couples, and Sucking Dick with Liza Treyger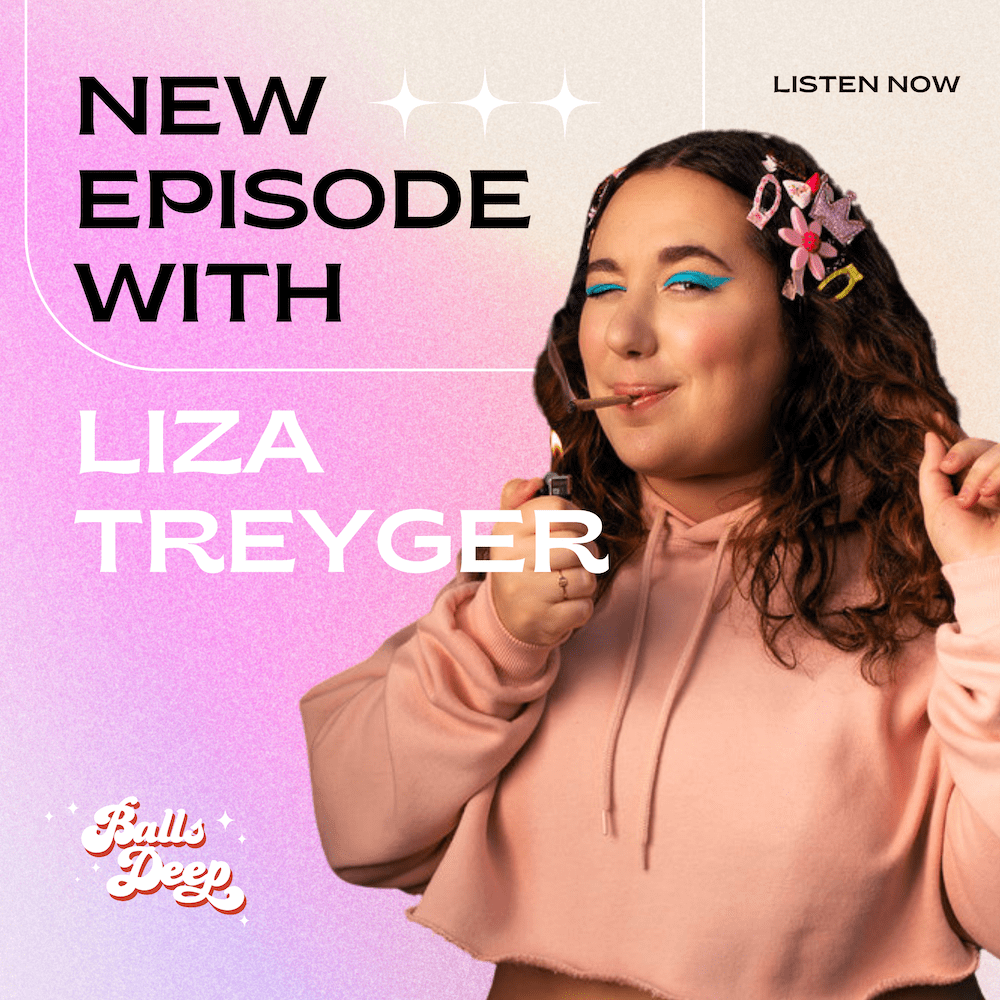 Balls Deep: November 5th, 2021
Happy No Nut November, BBs! This week on Balls Deep, the girls are TIRED and UNSOCIABLE! Rachel rewatches How I Met Your Mother and applauds it for giving couples the representation they deserve and Arielle shares her experience with Golden Penis Syndrome. The girls slam the person who created women's fitted t-shirts and wonder if unisex clothing and names are really just masculine trends masking as gender neutral. In news, the hosts get Balls Deep in why couples who watch porn together stay together and a surprising new study that suggests dating app marriages are doomed to end in divorce.
This week's honorary guest is comedian Liza Treyger, aka GLITTERCHEESE! Popularly known for co-hosting That's Messed Up: An SVU Podcast, Liza bemoans her weed addiction with Arielle, vents about baby pushers with Rachel, and the gaggle of giggling gals dissect Liza's dating life and bond over bisexuality.
Okay, so… a Blue Baller calls in with a question on sexual assault (trigger warning) and another listener is scared to have sex in her apartment lest her roommates hear, and the sexual tension is FESTERING!
Check out our best selling toys here
Listen on Apple Podcasts:
Listen on Spotify:
And follow us on Instagram @ballsdeepwith
Stay in the loop, bb
Our top stories delivered to your inbox weekly