Podcast
Balls Deep Episode 47: Swift v. Gyllenhaal, Incels, and Toxic Friends with Straight Candid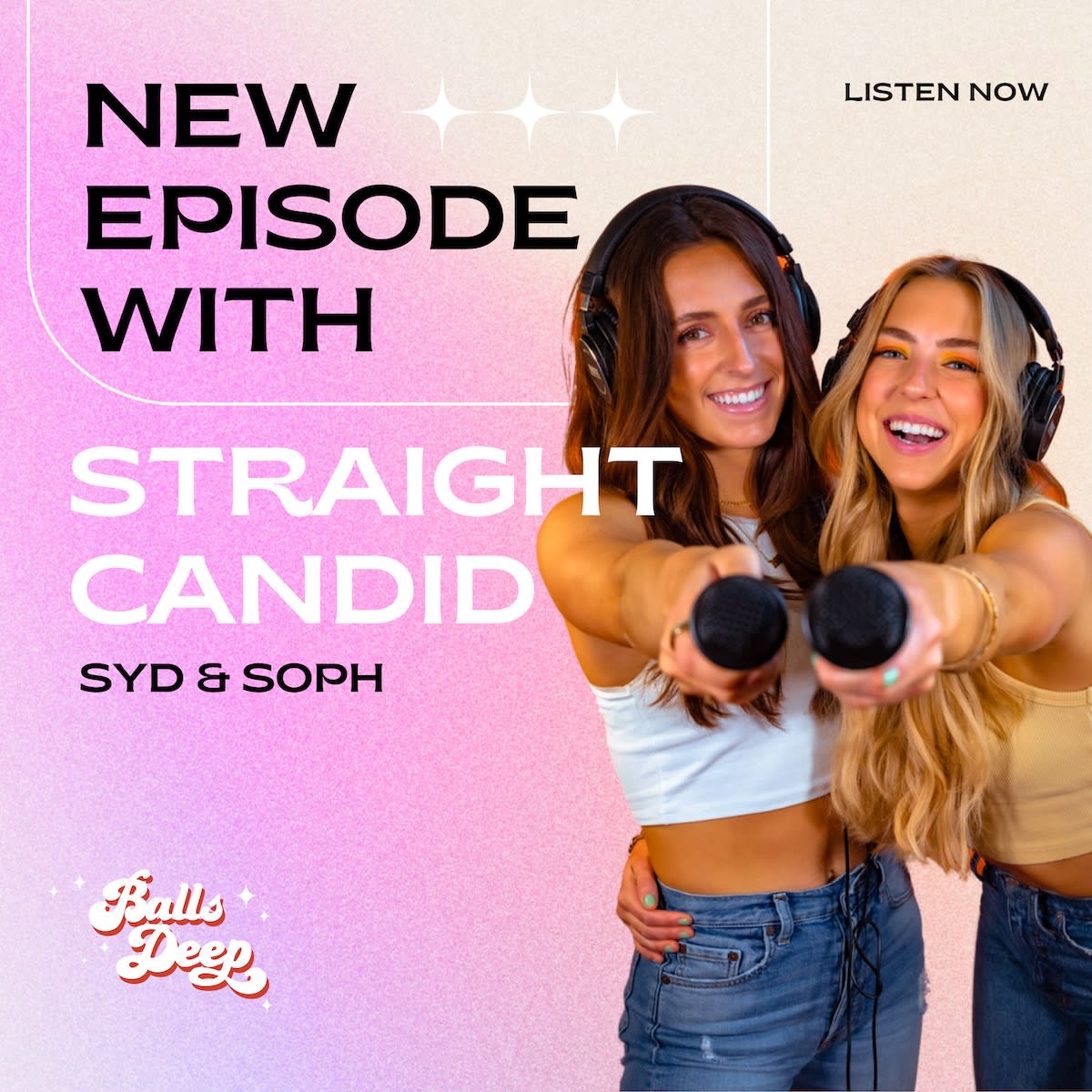 Balls Deep: November 19th, 2021
Happy Balls Deep Day! This week, Arielle shares an exxxtremely juicy story and Rachel gives a TEDx Talk on Swift v. Gyllenhaal. The girls schmooze about horny laxative ads and shitting your brains out at fat camp, and tell you all about the former bishop who left Jesus to jack off pigs (really). In news, the hosts get Balls Deep in two studies that prove people are fucking less than they used to — and that ain't necessarily a bad thing!

Y'all are gonna wanna pay attention to this interview. Syd and Soph (the co-hosts of Straight Candid) join the pod to talk TOXIC FRIENDS! Breaking up with a good friend can be awkward but sometimes, you just gotta do it. Tune in for a raw convo about real issues. And when you're done listening to this ep, head over to their pod to hear Rachel and Arielle give the dirt on toxic dicks.

Okay, so…. a Blue Baller sends us fan mail and another caller is taken aback by the way her ex ended the relationship.
If you're also crying in the shower listening to All Too Well (10 Minute Version)(Taylor's Version) then check out our the Bellesa Line - all 100% waterproof!
Listen on Apple Podcasts:
Listen on Spotify:
And follow us on Instagram @ballsdeepwith
Stay in the loop, bb
Our top stories delivered to your inbox weekly