Your shopping bag is empty
Shipping
(calculated at checkout)
-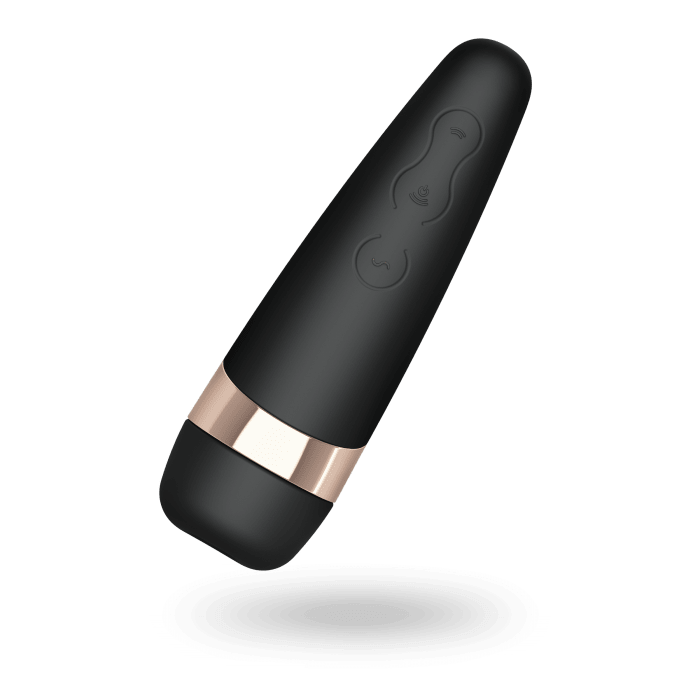 Satisfyer
Satisfyer Pro 3
The Satisfyer pressure-wave vibrators have taken the world by storm - introducing the heir to the throne: the Satisfyer Pro 3. The Satisfyer Pro 3 offers a new, rechargeable design and additional vibration function, combining intensive, non-contact pressure-wave clitoral simulation (this means it feels like a glorious clit-targeted vacuum) with a sensually vibrating lay-on head. This toy was created to mimic the feeling of oral sex. The inner and outer ring intensities can be controlled independently, creating 110 unique combinations of pressure-waves and vibrations. Regardless of the option you choose, unforgettable orgasms are guaranteed.
Total pressure-wave and vibration combinations: 110
Silicone Attachment Outer Diameter: 1"
Inner Diameter: 0.5"
Length of Toy: 6.5"
This item is restocking in Late April - Early May.