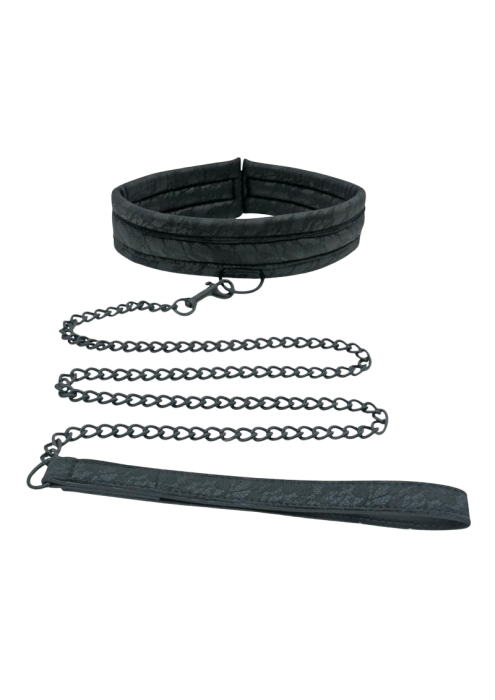 Midnight
Midnight Lace Collar and Leash
The comfortable padded collar, made of soft, inviting fabric of fine lace, fits perfectly around most any size neck. The 30 inch (76.2cm) metal linked leash serves as a constant reminder of who is running your fantasy.
The lowdown.
Who's whose boss? This collar and leash set will set the record straight with some super luxe kink play.
Classic
Tried and true. This vibe is among the very best vibes out there.
Couples
This is a great option for use during sex.
Lace
Made from high-quality lace.
Luxury
Expertly designed for your pleasure.
Wearable
Become one with this sex toy. Or just wear it, wtvr.