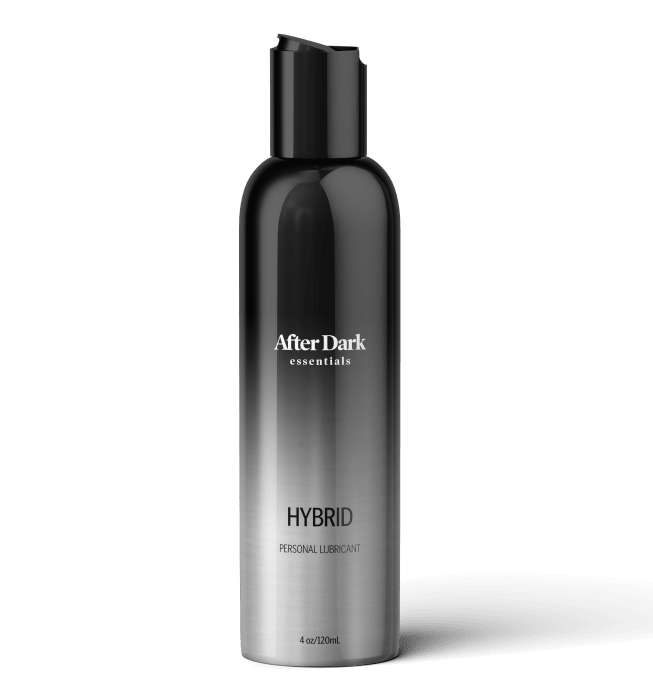 After Dark Essentials
After Dark Hybrid Lubricant (4 oz)
After Dark Hybrid Lube is the best all-around lubricant for any occasion. For those that don't know, Hybrid means it's a water-based lube that's blended with toy safe silicone. After Dark Hybrid is our #1 recommendation for vaginal, oral and anal use; however, for silicone sex toys, we're still going to have to recommend going with something water-based to keep your toys lasting long!
After Dark is super slick, moisture-retaining lubricant that is free from artificial fragrances and colorants, while being PH-friendly and hypoallergenic.
Available exclusively on BBoutique.
Format: 4.0 fl oz. (120 ml)