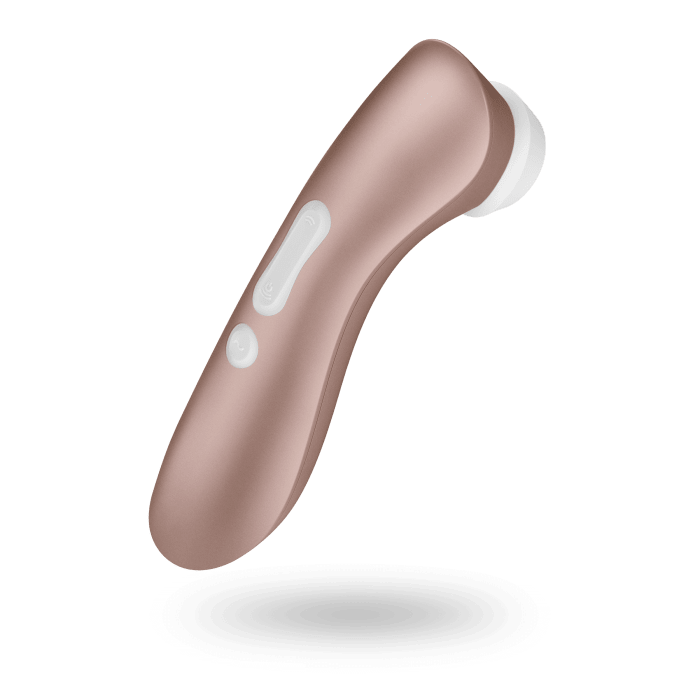 Satisfyer
Satisfyer Pro 2 Vibration
Calling all lovers of lifestyle, toys and sensuality: pressure waves and vibration in one toy? Yes PLEASE! The new Satisfyer Pro 2 Vibration will make all your dreams of desire come true: If the deeply stimulating Airpulse technology of the Pro 2's previous version brought you to unforgettably intense orgasms, then hold tight because the new, additional vibration function of its successor will catapult you straight to cloud 9, or perhaps even 9000! The third generation of the Satisfyer Pro 2 gets a magical 'vibration' upgrade. Its previous style of clitoral stimulation through intense pulsations, popular throughout the world, has now been combined with supremely sensual vibrations which set the rim of the lay-on head into joyful motion. The skin-friendly ring made of medical silicone encloses your clit and caresses the inner area with 11 different non-contact pressure-wave intensity settings. Meanwhile, a separate set of controls makes the outer ring vibrate around your clitoris in 10 intensity settings. The result? Pure ecstasy.
Total pressure-wave and vibration combinations: 110
Silicone Attachment Outer Diameter: 1"
Inner Diameter: 0.5"
Length of Toy: 6.5"
USB Rechargeable.
This item ships in 3-4 weeks.