Culture
10 poses for taking the best nudes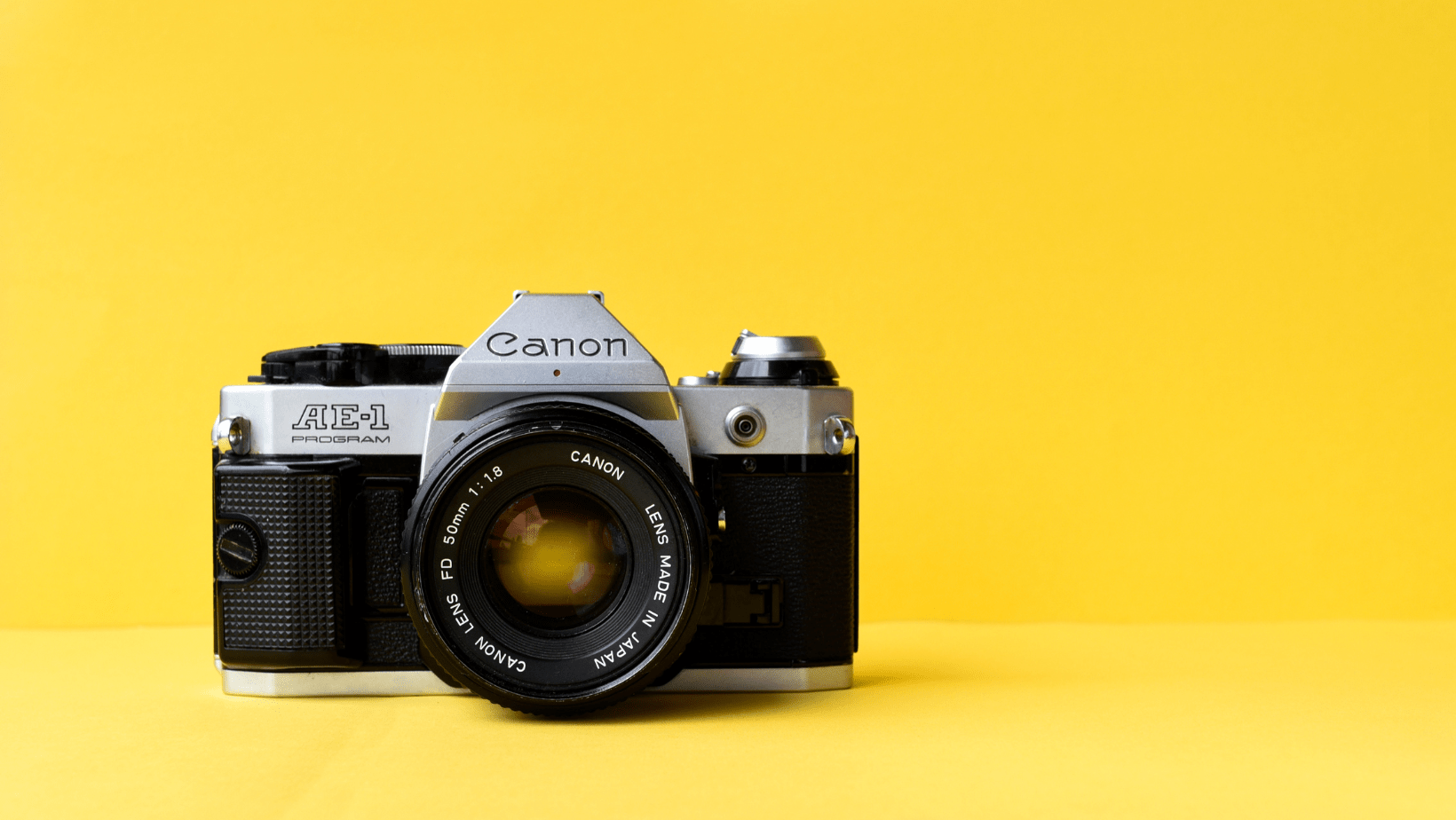 In the era of quick dick pics, full-on boob flashes, and mindless mirror selfies—not to mention "leaked" celebrity nudes—it's hardly surprising that the art of the nude photo has been somewhat derailed.
And yet knowing how to take quality nudes can be a beautiful and highly erotic way of connecting with a partner, a lover, or yourself. Plus, nude selfies are a great form of foreplay and can also really spice up a long distance relationship. While it is very unlikely that the recipient(s) of your nude/erotic/graphic photos will ever complain (hell no), there are many enticing poses you can explore to escalate the seductive intrigue factor a little if you wish to do so. And while, for some, it can feel unnatural to pose "seductive," or "sexy," sometimes all it takes is a little trial and error to find your true groove, baby.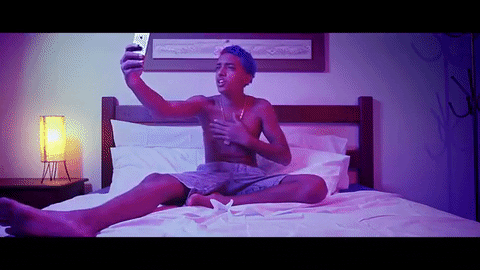 Let's explore, shall we? Next time you're sexting session evolves into an on-the-fly photo exchange, or if you simply want to add to that folder of sexy snapshots you got going (whether intended for the eyes of another or not), consider striking any or all of the following poses.
1. Between the sheets
If you're into sending sexy photos but aren't really sold on the whole naked thing, you're not alone. You heard it here first: nude doesn't have to mean full-nude. Consider using a sheet to draw more attention to those parts of your skin that are bare: your arms, back, or torso, only as seen by your SO upon waking. What better, more intimate way to stir your lover's naughty imagination? Alternatively, wearing lingerie, a fave costume, or anything else that makes you feel sexy is where it's at. Above all, confidence is the sexiest thing you can put on.
2. Chest is best
Generally with nudes, you'll want to highlight your favorite feature(s). There are a ton of great angles for every part of your luscious bod, and your bosom is no exception. Try rolling your shoulders back to improve your posture. After all, sitting or standing upright tends to accentuate the breasts in very flattering ways. Hot tip: instead of simply sticking your chest out, work from your shoulders for a more natural-looking pose.
3. Midriffin'
If it's your torso you want to show off, lay back with a hand behind your head and maybe a leg hiked up at the knee, and simply stretch, baby. This approach is super casual sexy—as though you were just walking around your apartment in your panties and decided to capture the moment. You might also try draping your arm across your belly to call attention to your chest, waist, and hips.
4. Booty, to boot
Booty shots are mega popular for a reason. Whether you're laying down or standing, one surefire way to enhance the roundness of your booty is to cross your legs. When you do this, your body's natural curvature deepens the natural angle at the small of your back. You might also lay flat on your belly and take the shot with your face in view (or not) while lifting your hips a bit to get an over-the-shoulder shot of your beautiful booty.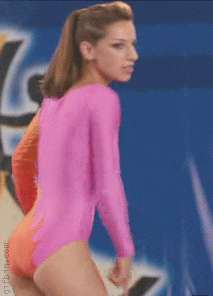 5. Back to the world
A photo of your silhouette from behind is always a sexy look. It lets you be enigmatic and flirty while keeping it on the subtle side. This is great if you're not big into being overly exposed. You might up the ante here by glancing over your shoulder coyly and resting your hands on your tricep.
6. Legs for days
While laying down on your belly or standing up, cross one leg over the other to highlight their shapely curves. Sexy heels optional. If you're laying down and would rather go barefoot, you might point your toes to similar effect. Alternatively, you might go the classic glamour route and lie down on your side, lifting your upper body with one arm and letting one knee drape sexily over your other leg. There's really no better way to emphasize your hips and legs at the same time, goddess.
7. Mirror, mirror on the wall
Love it or hate it, the sexy mirror selfie is one of the most popular choices of all because it's so gosh darn versatile. You can show as much or as little as you want, and if you want to put on a full frontal show, you can do that too. Consider a profile shot, but while squatting down—you know, so as to accentuate your waist, hips, and booty. You might also try bending over for a more taboo view. Really, the mirror is your, um, oyster.
8. Bed of roses
AKA the laying down body shot, this one's great because you can spread your hair out all sexy on your pillow while you snap some shots holding your phone above you, showing off your whole body. Of course, if you prefer, you can also just take a shot of your top half…or your bottom half…or just your face and your cleavage.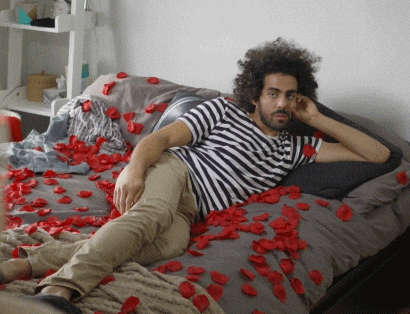 9. Tease to please
Teasing poses are ideal if you're feeling a tad self-conscious. And they're also hawt AF. Teasing in this context means choosing which parts of your body you want to reveal and which you want to conceal. For instance, you might take a pic of the top of a pair of lacey panties and your belly button. Or your legs with a pair of thigh-high socks—or torn nylons. Or your erect nipples through a thin white (and wet?) tee. Or your feet in some sexy heels. Or your face peering out from between your ankles—oof. Feel free to get wildly creative. This is all you.
10. Face it or not
Much as with making a sex tape, it's prudent to avoid sending shots which include both your face and body. If you do choose to show your face, make sure you trust the person receiving it, and always be sure your photos are password-protected. If your face is in the shot, a tip: avoid the whole duckface craze. Just, you know, be yourself. Need more guidance? Try a sexy smile instead, or smile with your eyes and part your lips a bit, playfully. To escalate things further, gasp a little as you snap the shot. Your partner/ love interest will gasp too (and maybe break into a sweat) when they set eyes on you.
Bonus tips
- Lighting matters. Ixnay on crappy fluorescent lighting, for starters. While standing in front of a window can provide a beautiful lit up effect, extra bright and direct sunlight can be a tad harsh. If you can get a good low-light shot, warmly colored light or candlelight is always flattering.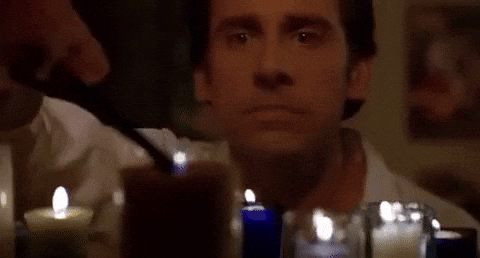 - You'll want to choose your surroundings well. Photographing yourself in front of your sheer curtains is probably a lot sexier than in front of your grody old fridge. Notice what's framing your sexy self, always.
- If you're tired of using the timer on your phone and/or wielding a selfie stick, use the photo app on your laptop. Doing so opens up all kinds of other poses, captured from more of a distance. Or, you might even consider hiring a pro boudoir photographer.
Bottom line: some of the most beautiful nude shots ever are those that capture those natural, perfectly imperfect (and therefore sexy AF) moments. Possibly the best part about taking nudes is that all you really need is you. It's all about you, striking a pose—and owning it.
Stay in the loop, bb
Our top stories delivered to your inbox weekly