Relationships
10 ways to spice up your Valentine's Day over Zoom in 2021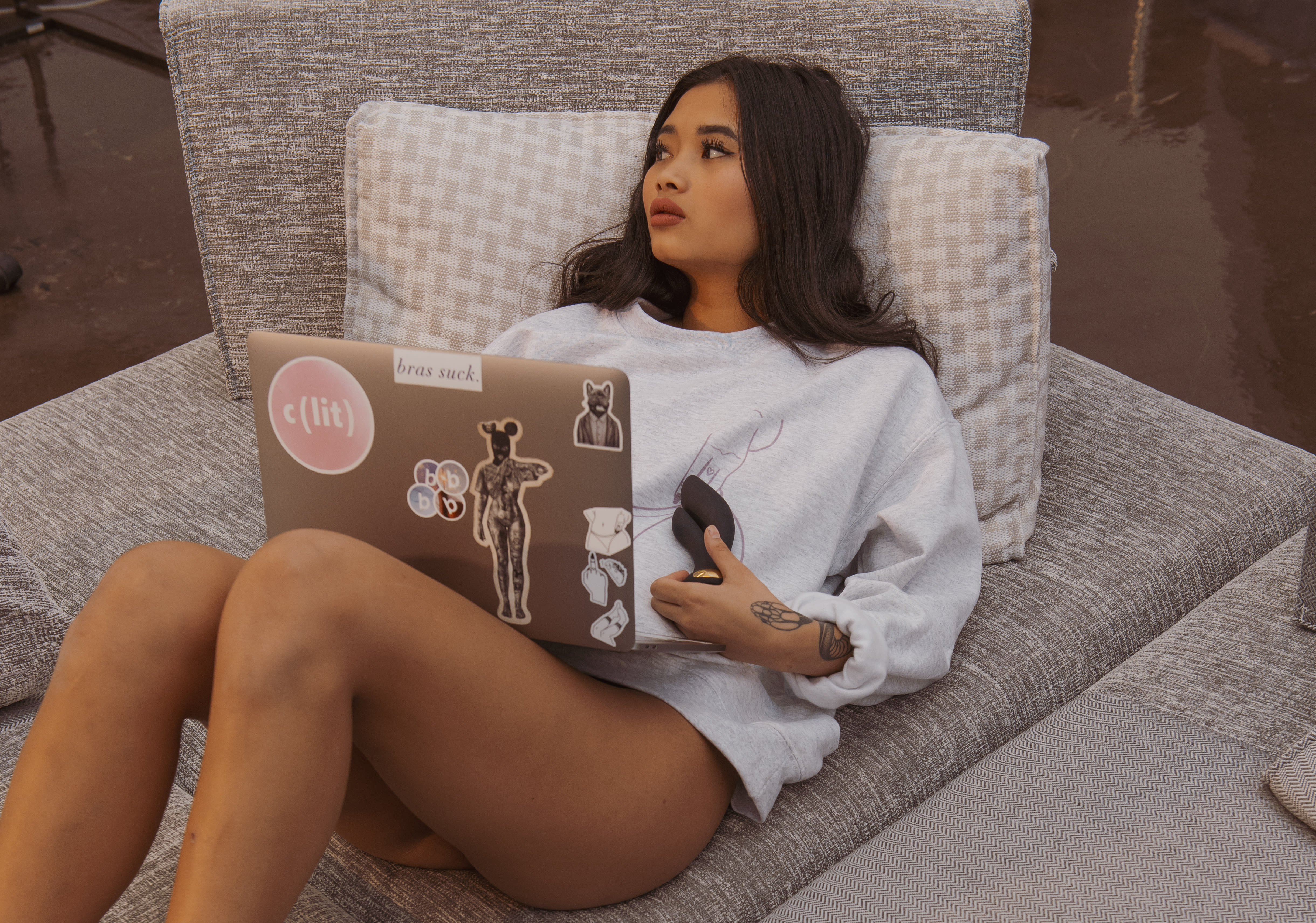 Love it or hate it, Valentine's Day is a great excuse to make time to celebrate your love and appreciation for the special people in your life— whether that's a new fling, a longtime partner, a whole polycule fam, your bestie, or yourself!
There's no two ways around it though: February 14th is going to be a lot different this year than it has been in the past. (Thanks a lot, Miss Rona…) What happens when you can't see the ones you want to be with right now? Depending on the lockdown situation where you live, you might not be able to see your people as often as you'd like (or at all). And that sucks.
But this global pandemic doesn't have to put a damper on your V-Day. There are still plenty of ways to connect with your lovers and friends, even if you can't be together right now. And we've got a bunch of ideas that are sure to spice up your lockdown lovin' this year.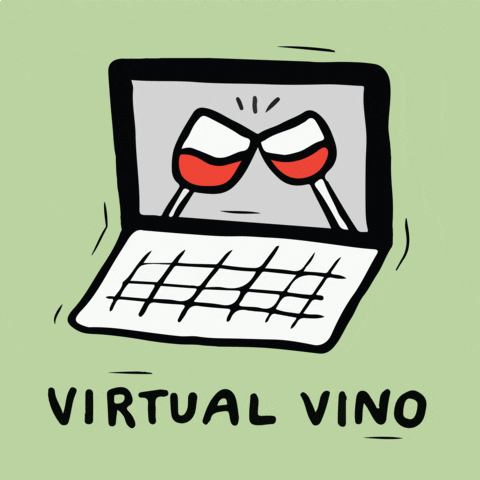 1. Watch a movie
It doesn't have to be fancy to be a great time. Just grab some snacks, pick your flick, sync up your screens or count down to press play at the same time, and enjoy a cozy night of cinematic adventure.
2. Enjoy a home cooked meal together
Be it an old standby or a new recipe you've never tried before, decide on a dish and bring your Zoom machine into the kitchen to hang out while you prepare an epic meal in tandem.
If you're the competitive types, you could even turn it into a challenge - who plated it best?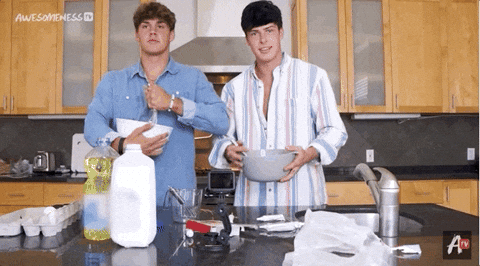 3. 20 questions, but make it sexy
What's something you've never tried but would really like to?
What kind of porn are you into these days?
Have you ever read erotica?
Who gave you "the talk"?
Where is your favourite place to be touched?
What's the craziest place you've ever had sex?
Whether you're just getting to know each other or have been together for years, there's always something new to discover about your partner — and yourself! — especially when it comes to the sexy stuff.
4. Attend a virtual show
Since we've had to put public gatherings on hold, a lot of artists who thrive on live performances have taken to the virtual stage.
Finding an online concert or show to attend is an awesome way to support your fave artist and vibe with someone who loves them as much as you do.
5. Try out a long distance toy
Big waves have been made in the realm of sex tech in recent years, including the development of teledildonics — sex toys that can communicate with each other through the internet.
Toys like the We-Vibe Chorus and this Kiiroo set are designed to be paired with a mobile app so you or your partner can control them from anywhere, no matter where you are in the world.
6. Get your erotica on
Just because you've grown up doesn't mean you can't enjoy some bedtime stories. We've got a whole library of high quality erotica to choose from, or you could try your hand at it and write something yourself. Reading it out loud to your special someone is a killer way to get in the mood.
Too nervous to read it yourself? You can always leave it to the pros. Attending an erotica reading like the Smutathon smut slam where top-notch erotica writers (including some of Bellesa's own!) gather to share their best works with a virtual audience is a solid way to kick off your V-Day weekend.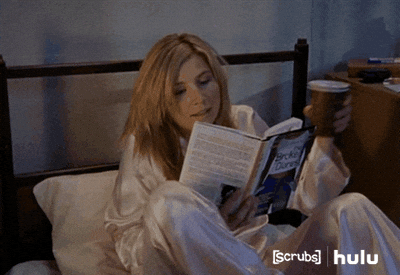 7. Treat yourself to a new sex toy
I may be biased, but I'm a firm believer that you can never have too many sex toys. And a couples toy like the Luvli Ditto or a new strap-on dildo is sure to enhance your IRL reunion.
Of course, you don't need to be coupled up to feel the love. Upgrade your self-love game with a new vibrator — AirVibe is bae — and give yourself the gift of orgasms any damn day of the year. Because you deserve it.
8. Just sit back and relax
In this hectic time where time seems to have lost all meaning, it's easy to get lost in the chaos. And honestly, planning something elaborate might be more stressful than exciting for a lot of people right now.
Your V-day celebration can be as simple as setting the time aside to spend time together. Pour a glass of wine or brew a mug of your favorite tea and cheers to your good health (v important during a pandemic especially) and celebrate that, even if you can't be in the same room right now, you have this amazing connection with a cool human who digs you too.
9. Watch ethical porn
Again, my bias might be showing, but watching porn really is so awesome for so many reasons. Not only does it help get the blood flowing in the right direction, watching with a partner or giving them a rec based on what you're into can kickstart conversations about the things you might want to try with them.
And when you enjoy your adult movie nights on platforms like Bellesa Plus, you can get off knowing that you've contributed to the production and purveying of 100% ethical porn.
10. Send nudes
Just make sure to ask for consent before you fire them off!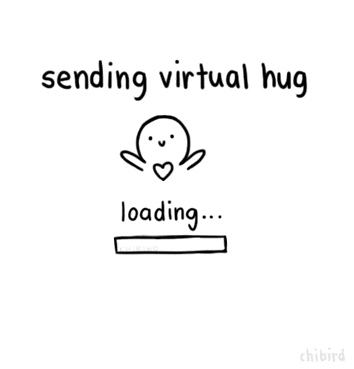 Stay in the loop, bb
Our top stories delivered to your inbox weekly