Guides
13 couples toys to surprise your partner with this V-Day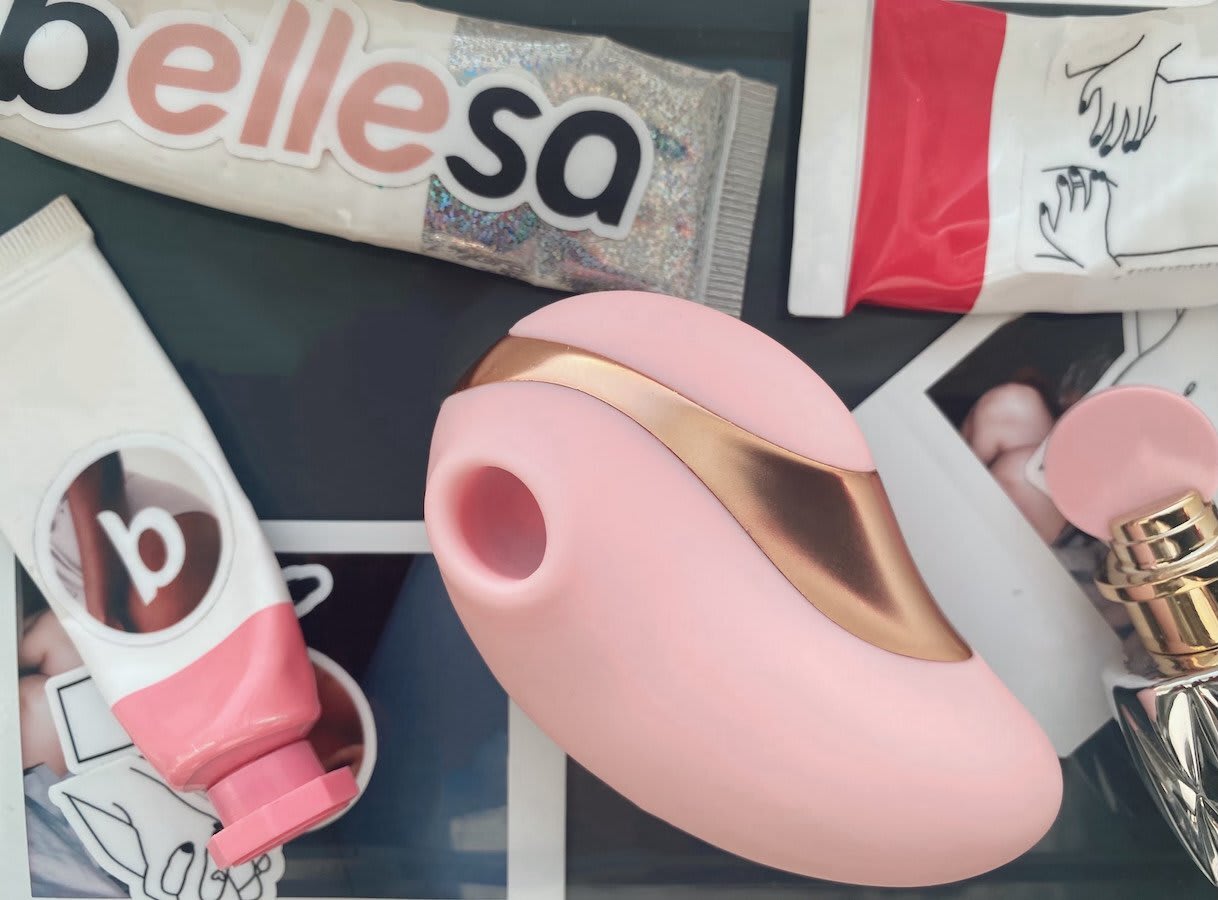 To you all you cute 'n cozy couples out there surviving the pandemic in style with a sex life that's undeniably supercalifragilisticexpialidocious even on an off day: sex toys (and more sex toys) are still a great way to explore uncharted territory in your own personal pleasure dome. And to anyone in a couple actively looking for a way to 'make things more interesting,' add some kink to your game, or simply get more playful, sex toys are most definitely for you! Whatever the usual flavor or spice of your naughty or nice encounters may be, there's no sexier, more romantic gift for your SO than a genius couple's toy. Be warned: these ain't your mama's sex toys. These are devices made of top quality medical grade silicone (the good stuff), many of them USB chargeable, and all off them conceived to please. Designed to maximize mutual pleasure all the way home, these are the toys you never knew you were missing. So prepare to have your mind blown, your body rocked, and your sheets soaked. Need I say more?
Bellesa's offering up to 25% off sitewide for Valentine's Day!
1. Luvli Ditto
The Luvli Ditto may look like an adorable punctuation mark, but it's actually a brilliantly designed couples vibrator. Its hands-free design is super comfortable and surprisingly secure—no need to hold it in place. The thicker, larger end sits on your clit providing 11 good vibrations with just one button, and the thinner end goes inside, alongside your partner's cock (or a dildo) to deliver that sweet G-spot stimulation. For added convenience, the Luvli Ditto 2 comes with a wireless remote!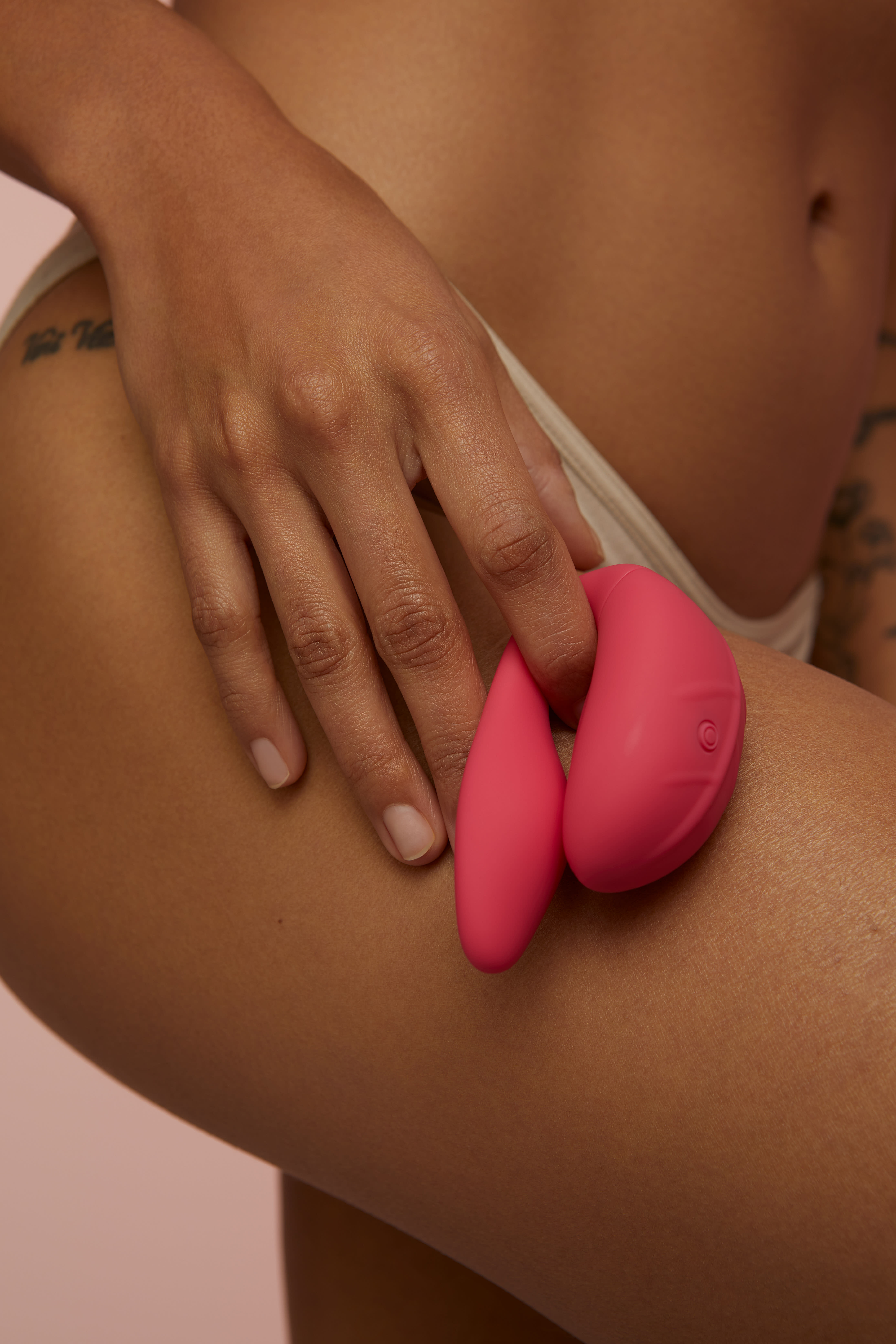 2. BuzzFeed x Bellesa Pebble
The Pebble is small, compact, hella cute, and provides the best of clit suction and 5 good vibrations of varying intensities all bound up in a super discreet package. Great for beginners, this genius gadget has made orgasms more accessible than ever. Ergonomically designed so your index finger aligns perfectly with the length of the toy, the Pebble feels more like an extension of your body than an adorable purveyor of untold pleasure power (which it is). Super easy to use on yourself and/or your partner in crime.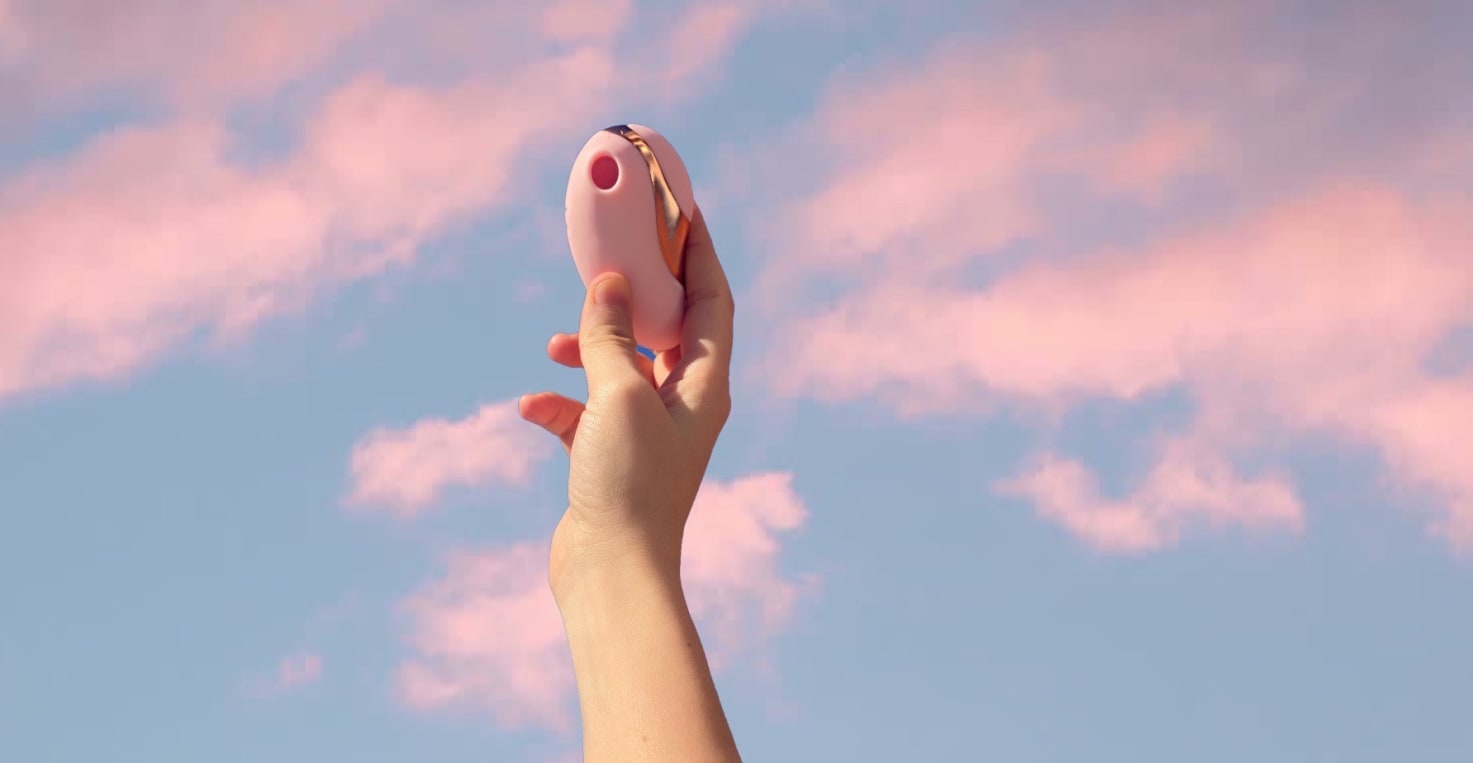 3. Air by Bellesa
The Air by Bellesa proudly showcases Bellesa's cutting edge cinetic suction technology—think mind-blowing gentle sucking and caressing of your clit. This toy's got it all: 10 suction modes, 10 vibration modes, an insertable length of 4.5", and that's just the tip of the proverbial iceberg. A delicious suction pleasure jet joins forces with Bellesa's G-spot vibrator tech to bring you the best of both worlds—no compromise. The Air is the undisputed queen of dual stimulation orgasms. Use it solo or with your partner!
4. Bad Bitch lipstick vibe
Get playful with your beau this V-Day by gifting your couple this Bad Bitch lipstick vibe! This toy is the lipstick to your Diskreet Air blush! Compact, fun, and highly discreet, this little vibrator is very powerful, yet stunningly quiet thanks to its tungsten motor. Not to mention, its state-of-the-art memory chip picks back up on the last function you used with one easy control button.
5. Halo by Bellesa
If you like it then you better put a ring on it—nam sayin'? If you and your man are fans of the cock ring, you're gonna love this upgrade. You simply slide this devilish Halo around the base of his cock, and the result is pure magic. This baby will have him lasting longer, feeling more heightened sensations, and with 7 stimulation settings, you get to ride both the clitoral vibes and the wonders of vaginal penetration all the way to your end-of-the-rainbow golden blisscapade—together.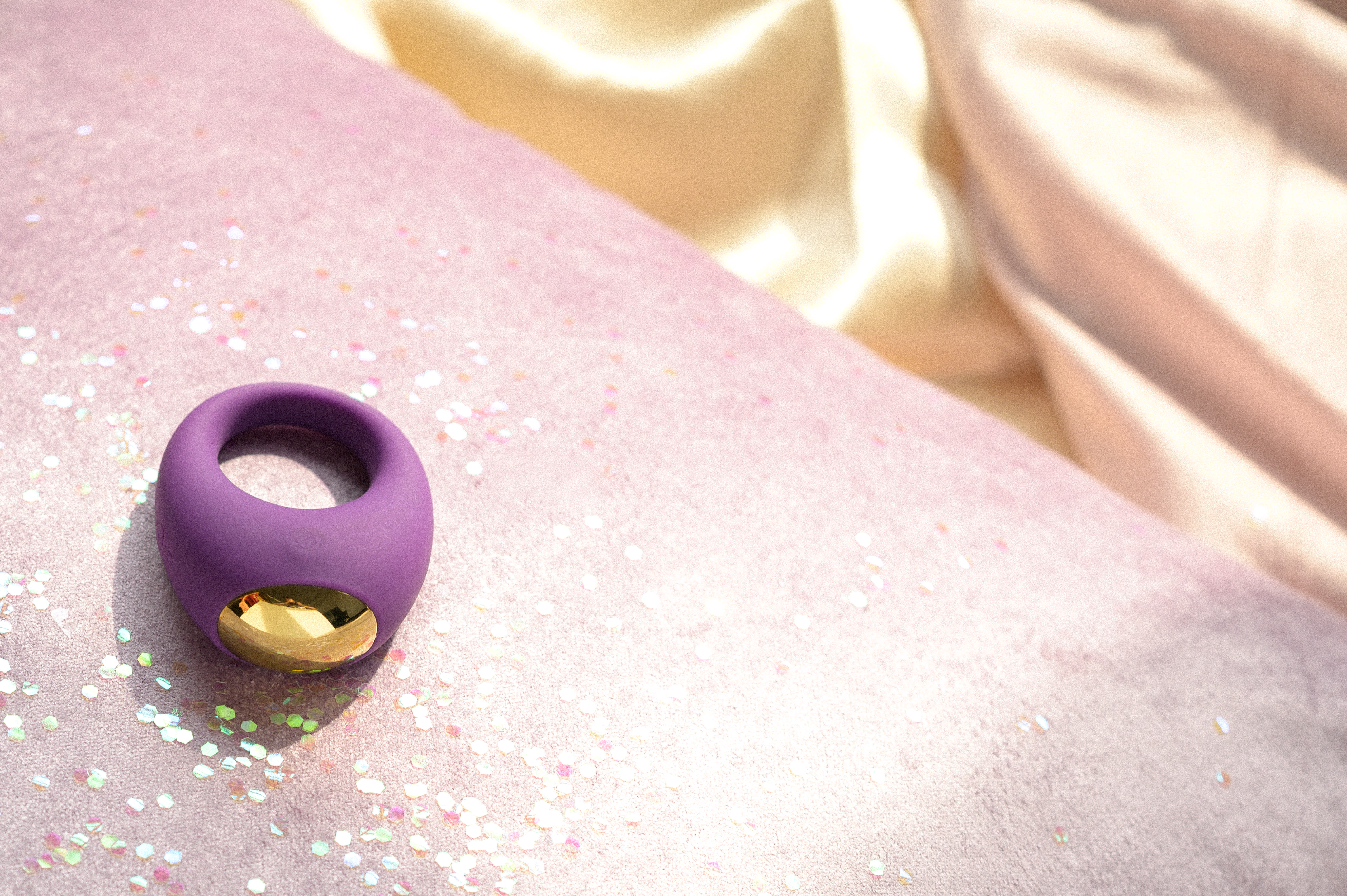 6. A-Play Vibe beginner plug
The A-Play Vibe beginner plug is designed for state-of-the-art butt play, and can be a gift for yourself or your partner, depending on your preferences as a couple. It offers 10 different vibe functions, each conveniently controlled on the product or via wireless remote. Created with a variety of special features to celebrate anal pleasure at every experience level, this baby's a must-have item for your pleasure collection.
7. Satisfyer Pro 2
The Satisfyer Pro 2 has a motor that's more powerful than its predecessor while making less noise, so you can play anywhere, anytime, and still be discreet. Its gentle silicone head envelopes your clit with sensual sucking sensations, purring and pulsating in all the right ways. Makes a great addition to any sex sesh with your partner—best of all, it's hands free: you can put it in place and it'll work you, freeing your hands up for other endeavors.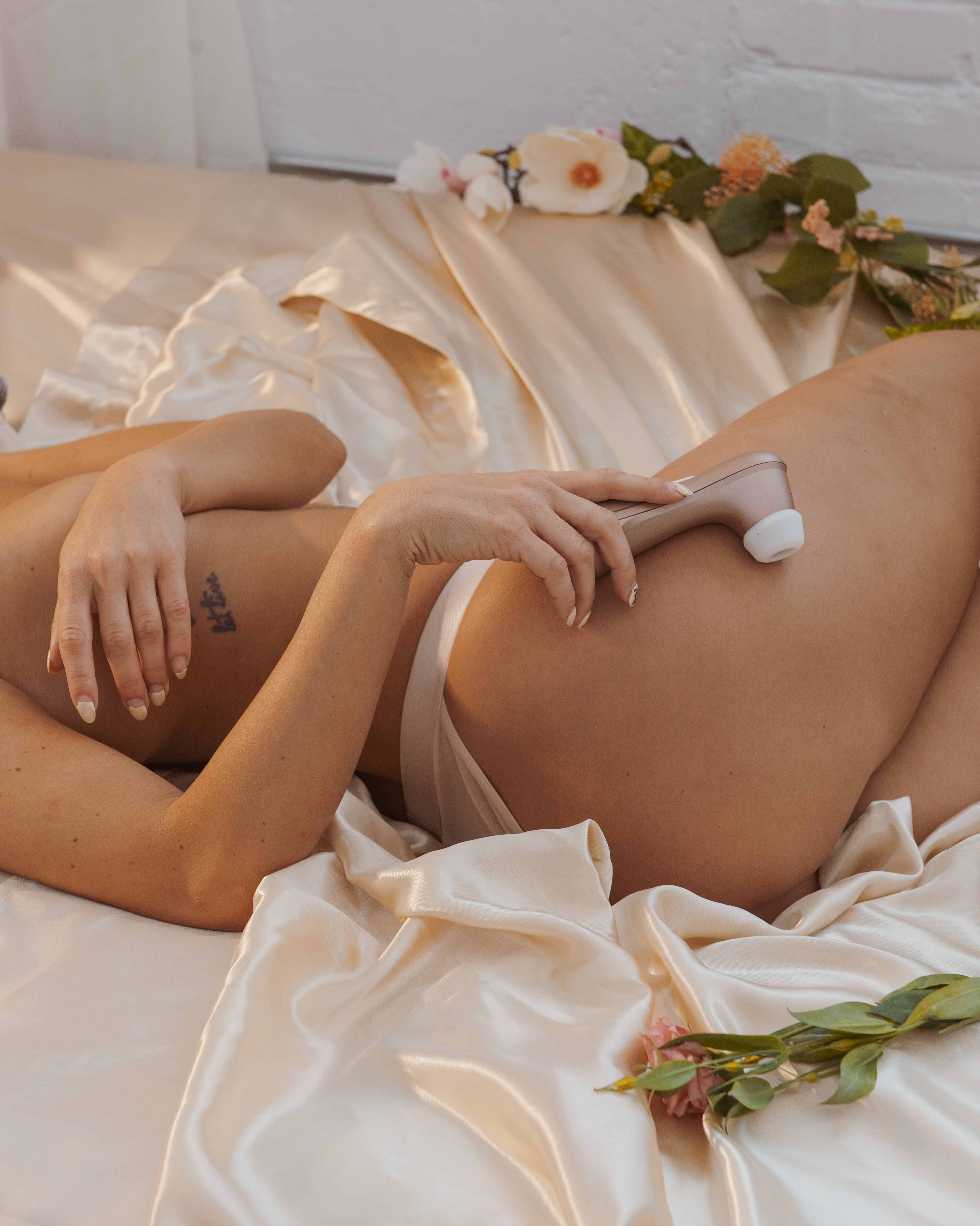 8. Satisfyer Men 2.0
The Satisfyer Men 2.0 is a chic, sleek masturbator designed to stimulate your man's entire cock. Made with true to life, skin-textured material and an innovative inner pressure regulator, the interchangeable sleeve feels like the real thing baby, and is super discreet to boot. There are endless ways to use this toy on V-Day, but teasing or edging your man to the brink until he begs you to let him cum may be at the top of the list.
9. Diskreet Air by Bellesa
For delicious 3-minute orgasms, you want the Diskreet Air. This is Bellesa's strongest suction vibrator, but also its smallest and most discreet! This vibrator (which looks nothing like a vibrator), boasts 5 delectable suction intensities and comes in an adorable clamshell carrying case which looks like nothing more provocative than a compact case of blush. Whatever type of discretion you're after, you and your partner can both have fun integrating this little quickie power tool. For real.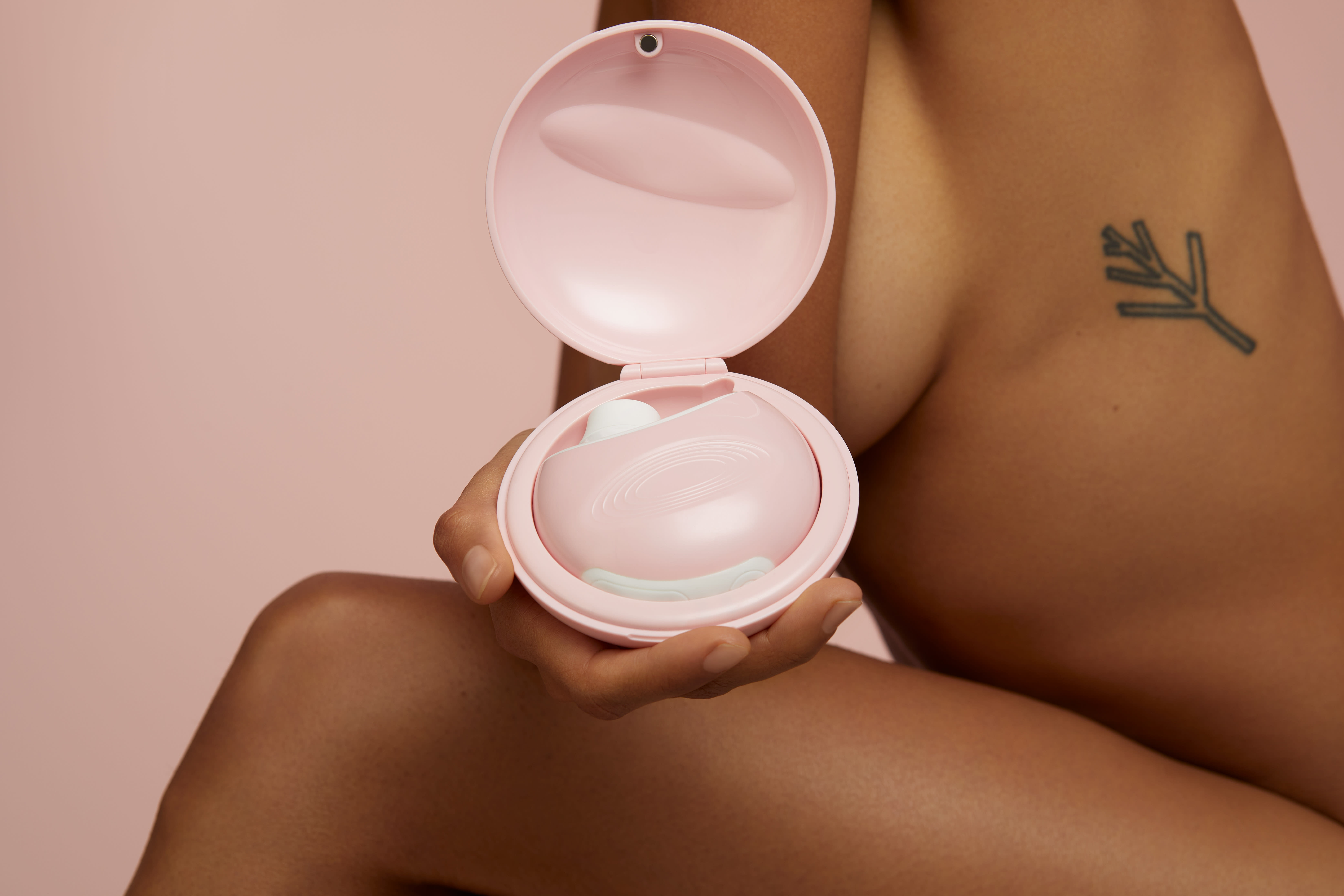 10. Ovo E8 Silkskyn Vibrator
The Ovo E8 Silkskyn Vibrator is just about as sleek and silky as it sounds—and then some. Enveloped in its true to life SilkSkyn material, this toy truly sets itself apart. It'll contour under pressure, and its ridged texture simulates movement while expertly stimulating your G-spot. In other words, you might forget you're using a toy. 5 titillating patterns and 3 different speeds will have you (and any partner lucky enough to have you) sexing one another till the break of dawn.
11. Diosa by Bellesa
With voluptuous velvet curves and 7 heaven vibration settings, the aptly named Diosa by Bellesa is a modern-day vibrator for the goddess in you. Her dual action vibes will hit all your sacred spots just so. Blended orgasms need no longer be a fantasy with this exquisite homage to the perfect harmony of clitoral and G-spot endgames. Use it solo or in the throes with a partner (i.e. while going for the gold with your partner taking care of anal).
12. Anal training kit
Perfect for anal adventure first-timers, this Anal training kit is simple and easy to use. Behold: beautiful butt plugs in three handy sizes, so you can work your way up the stairway to backdoor heaven at your own pace. This is a great gift for couples who want to begin exploring anal—and really, what's more romantic than an anal training kit? Your partner will lose their mind helping you slide one inside.
13. Hidden Pleasure Panties
Hidden Pleasure Panties are for those among you who love playing games. An experiment in relinquishing control to a trusted partner, these panties are sexy as hell—both inside and out. On the outside: black cotton panties with a lace detail and side ties. On the inside: a small, hidden bullet vibrator, controllable via remote—which, get this, vibrates in sync with the bullet. Needless to say, this should provide endless V-Day fun for you and your partner.
Here's to good lovin' for all, this V-Day and far beyond!
Stay in the loop, bb
Our top stories delivered to your inbox weekly