Sex
How to masturbate with a vagina: 21 tips for solo play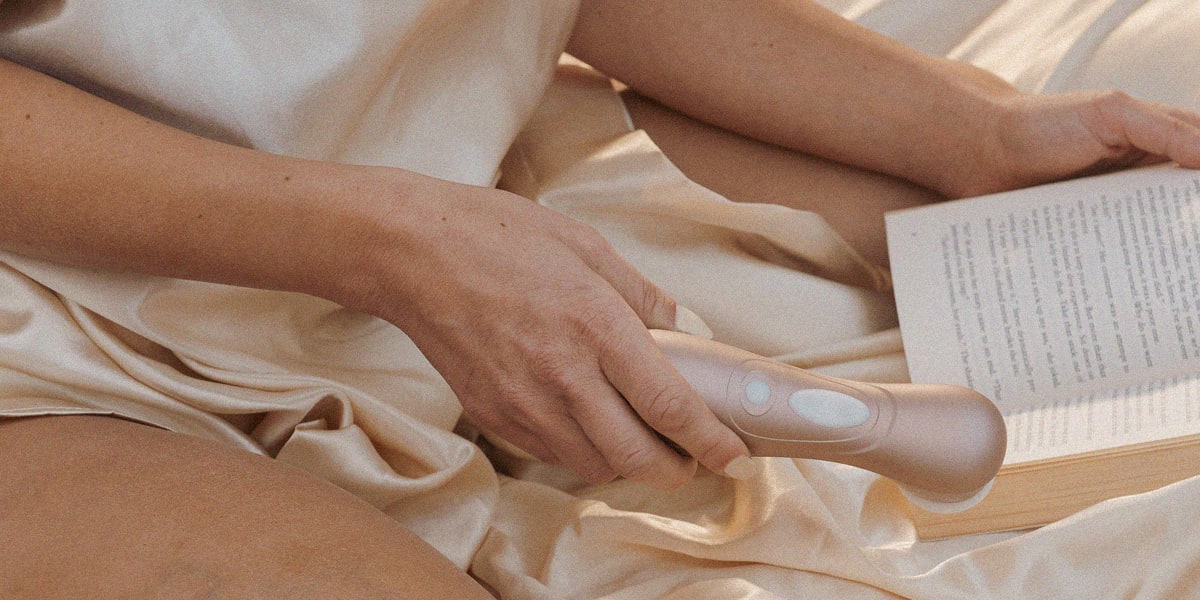 Thank goddess—in 2022, most of us need no longer find arguments in defense of masturbation.
Nowadays, it's fairly common knowledge that both men and women masturbating (gasp) are perfectly healthy phenomena. While some are still shocked that we women incorporate tools like porn or sex toys into our masturbation techniques, it's all part and parcel of the robust queendom of female masturbation. Although these days, at 38, I consider myself a masturbation orgasm connoisseur, when I was 21 and still clueless about how to masturbate, I needed a friend to sit me down and draw me a bloody diagram. My friend said something I never forgot, and she was right: "If you don't know how to pleasure yourself, you can't expect anyone else to know."
Masturbation tips for those of us with vulvas
While it's true that for some of us, self orgasm comes more naturally than for others, those of us seeking inspiration might find it in the following 21 masturbation ideas!
1. You don't have to orgasm.
In fact, not every woman or girl masturbating has necessarily cum before—perfectly okay. Take the pressure off yourself by slowly but surely learning the best way to masturbate for you. The journey is the destination—always a true maxim.
2. Set the scene.
Seriously, just because we're talking about masturbation tips for women doesn't mean we need to forego romance. This time is your time, and relaxation is conducive to release. So dim the lights, light some incense, and play music that moves your inner groove.
3. Use your imagination.
If you've ever heard someone say that the brain is the most powerful sexual organ, they weren't wrong. With a partner, role-play or dirty talk can help access those filthy inner fantasies, and with solo play you need only go there.
4. Use lube.
Lube is not just for anal, or sex with a partner, or male masturbation—it's also key for many women masturbating. If you're not self-lubricating enough for whatever reason, don't hesitate to find a lube and do you. And if you're exploring solo anal: you 100% want lube.
5. Watch porn.
If it increases your pleasure, I say watch it. Since masturbation, is, by definition, all you, you don't have to worry what anyone else thinks of your video selection, and you most definitely don't need to judge yourself. My top porn site pick, though, is Bellesa Plus.
6. Don't rush.
We all have to-do lists: meals to cook, theses to write—but chances are you spend waaaaay more time on all those outside things than you ever do on this one, steamy, extra-lovin' inside thing. Take your time, and all those other tasks will seem more manageable afterwards.
7. Don't ignore your other erogenous zones.
Most of us tend to hop right to the genital area. But just as good sex often involves a little more participation from other sexy body parts, so can your masturbation techniques. Think: nipples, tummy, thighs—and let your mind roam with your hands.
8. Play with toys.
Particularly if you never use toys and prefer your hand, try switching it up and turning that old vibrating bunny on again for old time's sake. Or, you might use household items as toys (a shower head tickling your clit or a pillow rubbing your labia as you ride it).
9. Read erotica.
Some of us prefer porn, others among us find the written word to be hotter than hell. And really, what's not to like about both? Sit yourself down somewhere real nice and chill, read a sexy story, and let your imagination take care of the rest.
10. Stimulate your clit.
Whether you're exploring clitoral, vaginal, or anal orgasms, you'll likely want to integrate the clit with its thousands of nerve endings. Note: vaginal orgasms aren't superior to clitoral. Start rubbing slowly, with your fingers or a vibrator, and speed up as you get more aroused.
11. Find your g-spot.
If you're ready to try a vaginal orgasm, start by rubbing your clit, and then slowly insert your fingers or a toy, in an in-out, stroking, and/or circular motion. Use a 'come hither' gesture to stimulate that elusive g-spot. No pressure: exploration is everything. And if you do, you may find you can squirt!
12. Explore solo anal.
True: some women can self orgasm through anal play by indirectly stimulating their g-spot through the wall between the rectum and vagina. Always use lots of lube. Start by massaging the outside of the anus, and then the opening. Start with a finger, experiment with different motions. Try a toy. Go slow and prosper.
13. Try a combined approach.
Many women find they orgasm blessedly with a mix of vaginal and clitoral. It's all about experimentation. Consider using both your hand and a sex toy to make it easier. This is the perfect opportunity to try opposite rhythms at the same time too (mind blown). Or, try a delicious dual stimulation toy.
14. Try different positions.
Missionary is great for rubbing your clit, while many women find the best way to masturbate and access their g-spot is in a squatting position. If you're exploring anal, you might try doggy-styling yourself, face down. This gives you ample space to explore your butt while also rubbing your clit, or trying vaginal penetration simultaneously.
15. Invite a fantasy lover.
By fantasy lover, I mean your wild imagination and a toy—preferably a dildo that suctions itself to the floor, making it easy for you to rise and fall at your whim. Decide who it is (a celeb, a friend, an acquaintance, your SO) and let go, fully.
16. Reflect.
I'm talking mirrors: on the ceiling, on the wall, wherever gets your goat. Learn how to pleasure yourself by masturbating in front of them while witnessing your body's aroused/arousing reactions. You might even try oiling yourself up and exploring all your parts.
17. Listen to audio-erotica.
We've covered porn and erotica, but some prefer audio, and hey, maybe you want to touch yourself while a story is unfurling rather than having to read it first and then take yourself to town. Don't limit yourself to one medium.
18. Edge yourself.
Edging is the practice of bringing someone to the brink of orgasm, and then stopping right before they get there—to tease, sure, but also to build hunger upon more hunger until there's no option but explosion. Get to know yourself this way and you may find there's no end to the excruciating delight.
19. Experiment with temperature.
Try letting an ice cube melt on your navel as you touch yourself. Or turn the heat up if it's cold and you find it hard to relax. Glass dildos are perfect for temperature play. Or, try masturbating in a hot shower while leaning against the cold tiled wall and touching yourself. Yum.
20. Make sure you have privacy.
If you have roommates, pets, or you live with your family, you're going to want to make sure you have a period of quiet solo time laid out before you lay yourself down. When that's impossible, a lock on your door always helps.
21. Use the furniture.
There's no reason to limit yourself to the bed: while some women like masturbating in the shower, others may find the most erotic potential in a chair, on a table, on the floor, or even in their car. Hey, I'm not judging—it's your psyche, baby.
Bottom line
Be gentle and kind with yourself, and move away from goal-oriented thinking when it comes to female masturbation. Any form of self-love and experimentation that makes you feel lit the @#$% up is a beautiful thing.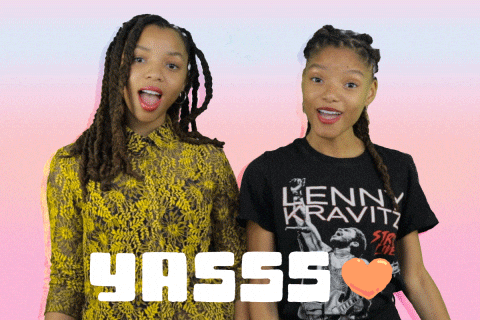 Stay in the loop, bb
Our top stories delivered to your inbox weekly