Culture
Astrological Update: Scorpio Season 2021
It's Scorpio season, witches. Time to get spooky, and make it sexy.
On October 23, the sun moved from harmonious Libra into everyone's favorite sexy little goth witch, Scorpio. No matter what your sun sign is, this season is sure to bring a little mystery and magic for you to tap into.
The whole "Scorpios are sexy" trope is not a baseless one. Prone to deep feeling, deeper introspection, and bouts of creativity, this sign often has the vibe of an alluring artist. The brooding nature that can come with that territory only adds to the mystique. Scorpio has an air of mystery that glamours us and makes us want to know what's going on behind their coy veil. They ooze complex magnetism and unapologetic sexuality. And like our resident goddess Diosa with their cute little scorpion tail, they do it with such unassuming grace, it can leave us hypnotized.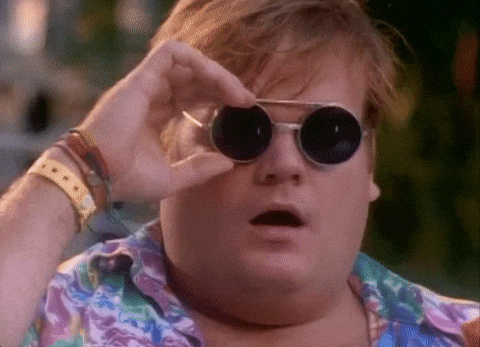 Cultures all over the world have associated this time of year with a thinning of the veil between worlds. Halloween, Samhain, All Saints Day, the Day of the Dead… all land during this season. This is a time when messages from beyond can come through more easily. Scorpio's wisdom is to go inward and listen with intent so that we can receive them.
Scorpio is tenacious and sensual and unafraid in the face of what hides in their shadows. In fact, they embrace it because they know that the most potent magic happens in the dark. With Pluto (planet of destruction, rebirth, and transcendence) co-ruling this sign, transformation and self-transcendence is the name of Scorpio's game. After a month of focusing on relationships, this time asks us to dip deeper, feel into what lives beneath the surface, and ask: what can I release to make this my best transformation yet?
This season encourages you to go boldly into the void with swords drawn, ready to face the person who knows how to get under your skin better than anyone; the person you can't live without. I'm talking, of course, about yourself. (Talk about the ultimate enemies to lovers arc, huh?)
It's no wonder that the word most often associated with Scorpio is intense.
Here are some tips for embracing that intensity and making the most of this Scorpio season:
1. Switch up how you masturbate
In case you needed another excuse... Scorpio rules the genitals and reproductive system, making it a great time to honor this part of you. And while Scorpio likes a routine, why not try some new spells to remind yourself of just how magical your body is.
Devoted wand user? Try conjuring something up with a more pinpointed vibe like the Quip. Lover of suction toys? Consider incorporating a glass dildo for some deep, blended O magic. Add a butt plug to the mix or take a break from the toys all together by going acoustic. Indulge in a new lube and reacquaint yourself with the sensual power of your own touch.
Sensitivity varies so much from one day and experience to the next. You never know what you might uncover by changing your stimulation style and your mindset for a steamy solo session.
2. Reconnect with yourself
Everyone's introspection and grounding practices are a little different. For some, it could be meditation or journalling. For others, it could be going for a long walk or soaking in a steaming bath. For others still, it may be a long, indulgent masturbation session or preparing a home-cooked meal. Whatever your style, carve out some intentional space this season to turn off your thinking mind and tune into yourself.
3. Give yourself a makeover
You don't need a breakup to make a big fun change in your outward appearance. Shake things up with a boldly different makeup look, a new haircut or colour, or a fun new outfit. Whether you're going out or staying in, go all out on a Halloween look. If you've been waiting for a sign to get that new tattoo or piercing, this is it! It's the perfect time to invite those bold, unapolgoetic aspects of yourself out to play.
4. Transform yourself with a little role play
Speaking of Halloween… Your costume is a perfect excuse to try on a new role in the bedroom. Especially if sexual role play is something you've always wanted to try but you've been too nervous to bring up. Now is ideal to harness those nerves and explore your fantasies. Playing pretend with someone you trust can give you the very real permission to explore deeper aspects of your sexual self. And potentially unlock new levels of pleasure within your relationship.
Stay in the loop, bb
Our top stories delivered to your inbox weekly